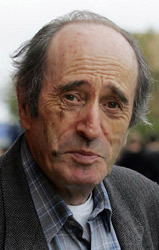 It was good to get such a genial greeting from Tony Adams after Portsmouth last Saturday had thrown away the points at home to Wigan in that rain sodden game. The more so first, because he was fully entitled to be anything but genial after his team's reckless late surrender, secondly because it was many years since we had spoken at any length.
My mind goes far back to the time when one could actually ring the young Tony at his Essex home and talk to him ad lib. Something quite impossible to imagine now, when Arsenal surround their players with a ring of implacable steel, when any kind of personal contact – save in the mixed zone after matches – is rigorously monitored and generally forbidden by the stern guardians of press relations.
Given Pompey's dire present circumstances, it was heartening if a little surprising to find Tony in such good heart. He knows better than any one how fragile are the club's economic circumstances; how, short of the buy out for which it is so desperately seeking, so far to no avail, it will have to indulge in what might be described as a January fire sale.
Harry Redknapp, before he so successfully and recently jumped ship, warned as much. Now, according to reports he could even become the Portsmouth predator, since his eyes are apparently on half the team, not least Diarra, whom Chelsea sold cheap to Arsenal and whom Arsenal in their present plight might well regret having sold on to Portsmouth, and even Jermain Defoe, whom Spurs more rashly still sold to Pompey.
Since his vastly wealthy father, seemingly confined to Israel for fear of the judicial consequences, should he venture abroad, is not putting up any (or any more?) money, Sacha Gaydamak is "willing to listen to offers." You bet he is. So while Tony boldly and bravely says that Pompey, who threw away the Wigan match when their whole defence bar David James went inexcusably AWOL in the closing minutes, spoke cheerfully of how they'd play less well in the future and win, how he would rather manage Pompey than Wigan, the future seems bleak indeed. And bringing in his old Arsenal colleague, Martin Keown, to help him would hardly turn the financial tide.
***************
Schadenfreude is the German word denoting joy in other people's misfortunes and I have to confess I feel it when Manchester City fall apart. As they so reassuringly did at struggling Bolton last Sunday.
The very day when it was reported that Mark Hughes was preparing a £35 million bid for the electric Argentinian striker, Sergio Aguero. Robinho cost almost as much but, after a fine hat trick in his previous game, he flattered to deceive at Bolton, gradually faded out of the game and was criticised when, after losing the ball, he made no effort to chase back, enabling Bolton to break away and, in the event, to score.
City's new owners are vastly more wealthy than Chelsea's Maecenas, Roman Abramovich, though there too the old saying, money isn't everything, appears relevant. It's a massive irony that were the credit crisis eventually to shred the finances of so many of the Premiership clubs as some believe and even hope, this would simply make Manchester City and Chelsea, who depend on their immensely wealthy patrons, even more economically dominant. Those gloating over the possibility that so many of the Premiership clubs will before long be feeling the cold economic winds, might reflect that what would result could be a duopoly.
***************
Appointing Diego Maradona as the new manager of Argentina, who will come to Hampden Park for a friendly on November 19, is a manifest gamble. Not simply because he is so inexperienced as a manager. In fact he at least has had spells at two different clubs, admittedly brief, which is more than could have been said when Franz Beckenbauer and later Jurgen Klinsmann took over the Germany international team, and Michel Platini was elevated to that role with France.
But to say that Maradona's character and career have been volatile is to say the least of it. Drugs, alcoholism, sporadic violence (viz the brutal beating up of a security office who'd offended him and his brother at Trigoria, Rome before the 1990 World Cup Final), ill health that threatened his life.
He says he is surprised and delighted to be given the job and at least he will be flanked by Carlos Bilardo, the qualified research doctor who won the World Cup with Argentina. And who, not to put too fine a point on it, headed poor Nobby Stiles above the eye in that horrific World club championship game which I saw in Buenos Aires, between Estudiantes and Manchester United in 1968. Bilardo stayed on the field; Nobby was subsequently expelled for a trivial offence.
I met Maradona, author as we shall never forget of the Hand of God goal at the Azteca in 1986, just once, and it was a pleasant occurrence. One which showed a side of him at once open, generous and amiable. The unlikely scene was the little stadium of the Italian C2 club Latina where a friendly had been arranged against Napoli then Maradona's club and the local side in one half, Civita Vecchia, another C2 team, in the other.
Far from playing the great star, Maradona came smiling on to the pitch, followed by a trail of happy small boys. Moreover, though it seemed likely he would play just half a game, he played it all, entertaining a delighted crowd with a remarkable series of shots and free kicks.
Afterwards, I went to the Napoli dressing room hoping to see him. The door was opened by Senor Blanco, his amiable young press officer, who reminded me we had met in Buenos Aires in the offices of El Grafico, the magazine with which he had then worked. I told a friendly Maradona what a sharp contrast there was with the previous time I'd been to the Latina ground a year or so earlier. To watch my then 17-year-old son Toby play for the Formia youth side against Latina. Which amused him.
***************
Arsenal, you might say, were well and truly Delapped at Stoke last Saturday, but how culpable was Arsene Wenger three days earlier at The Emirates when, against all the odds, Spurs forced that 4-4 draw? Wenger blamed his team's "immaturity," but surely things would have been so different if, with the Gunners cruising to victory, he had not needlessly taken off their star attackers, Theo Walcott and Robin Van Persie, giving Spurs a lifeline and a sudden initiative. Which they sensationally exploited.
Get all the soccer news from around the world, subscribe to World Soccer and save.