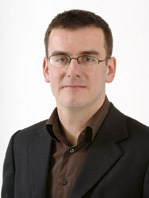 NEW BROOM
15/03/07
I had an enjoyable meeting with Michel Platini yesterday. The new UEFA president has been in office barely a month, but already he is showing signs that his is a very different type of football politician.
Normally, it is frustrating when you interview someone and they say exactly the same things as the last time you met. But with Platini, that familiarity is a blessing. The fact that now, as UEFA president, he is repeating the sentiments he made on the election trail, is hugely refreshing.
The litmus test of Platini's presidency will be whether he delivers on his election promise to cut the maximum number of clubs any country can have in the Champions League from four to three. Yesterday, the signs were good.
Platini turned a question about England losing their fourth Champions League team on its head, by saying: "I want to add some clubs, but to do that we have to take something away.
"I'm not sure that the fourth club in Spain, Italy and England are more important than the champions of Poland, the Czech Republic and Denmark."
To make room for those middle-ranking nations, Platini floated the idea of play-offs between the lowest-ranked teams from Europe's richest countries. "Perhaps the third and fourth team in England could be drawn together," he said. "Or maybe they will play the equivalent teams in France, Spain or Italy. My problem is that they play against smaller teams now."
There is a danger that Platini could become like his mentor, the FIFA president Sepp Blatter, constantly proposing new ideas, now matter how ridiculous they look in hindsight. A cynic would put Platini's exuberance down to the novelty of office. But Platini appears to have not only the confidence to float new ideas, but also the nous to implement them as well.
Certainly, it is refreshing to hear Platini call for matches afflicted by racist chanting to be abandoned. Once, when I asked Lennart Johansson if Real Madrid would ever be banned from the Champions League for racist behaviour of their fans, he denied ever having heard a monkey chant at the Bernabeu.
Now we have Platini, a president who practises what he preaches.
****************************
BEST OF A BAD LOT?
09/03/07
Are there are decent teams left in this season's Champions League? It's a question worth asking after the exits of some of Europe's best sides in the first knockout round this week. We've lost the flair teams, Barcelona and Arsenal, and the form teams, Inter and Lyon, runaway leaders of their respective domestic title races.
Maybe that question's a little unfair; I'll rephrase it. Are there any exciting teams left in the competition?
Liverpool, Chelsea and PSV all put function before flair. Both Milan and Bayern are playing poorly in their respective domestic leagues. Roma are second in Serie A but trail Inter by 16 points.
That leaves Valencia, who hardly covered themselves in glory with the mass brawl after Tuesday night's game against Inter, and Manchester United, who look decidely short on firepower following injuries to Louis Saha and Ole Solskjaer and the end of Henrik Larsson's loan spell.
The truth is any one of the eight teams drawn in today's quarter-finals is capable of triumphing in the Final in Athens on May 23.
Two years ago, Liverpool demonstrated that it's harder to win than the domestic title in England, Italy or Spain than triumph in the Champions League. A little bit of luck can take you an awful long way.
By any stretch of the imagination, none of the quarter-finalists can be judged to be vintage sides. But they won't care. The question they will be asking themselves is: do we feel lucky?
****************************
DOUBLE STANDARDS
07/03/07
For the uninitiated, the general bad feeling between the players boiled over after the final whistle, when Valencia substitute David Navarro punched Inter midfielder Nicolas Burdisso, sparking a brawl that saw Navarro chased round the pitch by irate Inter players.
As someone in the office pointed out earlier, the current clip on YouTube only needs the addition of the Benny Hill theme tune for the true comedy value of the incident to shine through. But there is a serious side.
I'm just surprised that these sort of incidents don't happen more often in football.
The usual response of pundits is to express disgust and shock at such events. Sky's studio panel, led by Andy Gray, were particularly shocked by what they saw in Valencia. Yet in his Sunday afternoon incarnation as a co-commentator alongside Martin Tyler, Gray regularly exonerates Premier League players when they are shown yellow or red cards. "I thought that was harsh" might as well be Gray's catchphrase.
Given the benefit of doubt, ex-players will always defend their fellow professionals. During Sky's coverage of last night's match, co-commentator Trevor Francis thought Zlatan Ibrahimovic did not deserve to be booked for what, to me, looked like a bookable offence. Elsewhere in the game, a number of leg-breaking, career-threatening challenges were made. All part of the game.
So how is it that violence on the pitch can be excused and explained away during a game, but a flare-up after the game suddenly becomes unacceptable?
Might it have something to do with the fact that it was those fiery hot-headed Latins who couldn't keep their cool last night? You won't find Premier League players doing that, oh no. Just don't mention Cardiff.
****************************
DISAPPOINTING VINTAGE
02/03/07
It's going to be interesting to see which of the remaining Champions League teams field weakened sides in this weekend's league games as they prepare for next week's return legs in Europe.
Man United and Liverpool meet on Saturday lunchtime in what is always a fiery encounter, while Barcelona face Sevilla in a potential Spanish title-decider. Chelsea also have a potentially tricky trip away to Portsmouth.
Lyon and Inter may be running away with the titles in France and Italy respectively, but the championship races in England, Spain and Germany Spanish are still wide open.
But while the league campaigns are tapping a lot of teams' energies, I can't help feeling that there are no outstanding teams in this season's Champions League. Barcelona, with Samuel Eto'o back to give them a cutting edge, have the potential to provide a repeat of the champagne football they displayed last season, but they face an uphill struggle to get past Liverpool on Tuesday.
Last season's beaten finalists, Arsenal, could also struggle against PSV, while other big names, such as Bayern and Real Madrid, have been beset by problems all season. Even big-spending Chelsea have been hit by injuries. All in all, this year's Champions League has not been a vintage competition so far. Aside from Barca, I can't see where an exciting, worthy winner is going to emerge from.
****************************
I've learned over the years to never take anything Sepp Blatter says too seriously. Earlier this week, he told a briefing of English press journalists in London that he favoured the continued rotation of the World Cup around the regions, with North America next in line 2018. Many claimed that he had effectively written off England's chances of hosting 2018.
Then, a few hours later at a private function, Blatter contradicted his statement earlier in the day when he said: "We will have to wait and see at the FIFA executive committee in December as to how the rotation system for the World Cup will operate when it comes to the 2018 event. What I can say is that nothing is off the table and that includes England being the host nation."
In other words, ignore what I said earlier. Don't worry Sepp, we will.
****************************
BLATTER'S BLATHER
01/03/07
In a break with his usual policy of telling his hosts want they want to hear, the FIFA president indicated that he favoured continued rotation of the World Cup around the regions. He also insisted that it would be North America's turn to host the World Cup in 2018.
The FA should not get too disheartened by Blatter's comments. The policy of rotating the World Cup around the region was really only created to ensure that South Africa was awarded the 2010 finals after their embarrassing defeat to Germany in the race to host 2006. Blatter's power base lies outside of Europe, so his duty is always to keep his supporters happy.
Undoubtedly, Blatter will have a strong influence on who gets 2018. But the decision is taken by the 24 members of FIFA's executive committee, not Blatter. And there are many European members on the executive who will not tolerate Europe being overlooked for a third successive World Cup.
England's strongest argument for hosting 2018 is economic. The World Cup generates the vast majority of FIFA's revenue, through TV rights. The time differences between Europe and South Africa in 2010 and Brazil in 2014 will not give TV executives too many headaches. But a tournament in North America, with midnight kick-off times, will not go down well with FIFA's paymasters. So England remain in a strog position regarding 2018, no matter what Blatter says.
Another intriguing aside to the bidding for 2018 is the emergence of Sunil Gulati, the new president of the US soccer federation. Gulati is being mentioned in some circles as a future FIFA president and someone who could "clean up" the CONCACAF region, whose reputation many allege has been tainted by the controversial presidency of Jack Warner.
Warner has been Blatter's chief cheerleader and will not be forced out of CONCACAF quietly. Awarding the 218 World Cup to the US, or even the 2014 finals if Brazil cannot gets its act together, would be a way for Blatter to appease Gulati and keep his old chum Warner in office.
****************************
Previous month (February 2007)