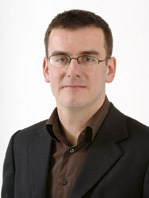 BEST LEAGUE IN THE WORLD?
12/04/07
The success of the three English sides in reaching the semi-finals of the Champions League has been hailed in many quarters as proof that the Premier League is the best league in the world. Surely English football is enjoying its finest hour?
Well, the supporters who booed England off the pitch in Barcelona last month would probably disagree. It all depends on what you mean by the best league.
There are lots of different criteria for comparing leagues. Germany's Bundesliga has bigger crowds than in England, though the quality of the football has declined since Bayern Munich last won the Champions League in 2001. Spain's La Liga has greater strength in depth. The rise of Sevilla during the past two seasons is proof of that.
Italy and France have slipped down the pecking order in recent years. Where once we talked about the big five European leagues, perhaps it makes more sense to now to refer to the big two, England and Spain.
England has greater appeal to TV audiences outside of Europe, though not in South America, and the television money has been spread more evenly about, thanks to the collective TV deal with Sky. In contrast, Barcelona and Real Madrid, thanks to their individual TV deals, dominate in Spain.
Despite the collective nature of the Premier League TV deals, some clubs are more equal than other. The gap between the big four and the rest is bigger than ever, and set to increase. The financial strength of the top four has enabled them to dominate the final rounds of this season's Champions League but it is not the complete story.
Chelsea and Liverpool have benefited from having arguably the two best coaches in world football in Jose Mourinho and Rafa Benitez. They, along with Arsene Wenger, have helped English teams to overcome the perennial tactical problem of playing different styles of football in the Premier League on weekends and the Champions League on weekdays.
One intriguing test of the strength of the respective leagues will be this summer's transfer market. Three outstanding footballers. Cristiano Ronaldo, Kaka and Ronaldinho, are all tipped to move on. Where they pitch up next season will offer a fascinating gauge of the respective financial and footballing strengths of the Premiership and La Liga.
The only thing the Premier League can claim superiority over La Liga is on the commercial side. The Premiership marketeers have done a brilliant job of selling the league around the world. The stadiums in England are bigger and more comfortable than ever, and clubs are making more money from commerce and merchandising
But "the league with the cleanest toilets" maybe wasn't quite what they had in mind when they started selling the Premier League "brand" around the world.
****************************
Previous articles (February 2007)