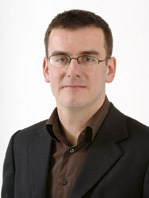 I've just got back from a holiday in Italy and it is safe to report that English football has no monopoly on hypocrisy. While the Football Association's silence on the subject of Thaksin Shinawatra's takeover of Manchester City is deafening, the leadership of Italian football continues to plumb new depths.
Last year's calciopoli scandal is but a distant memory. Juventus have been welcomed back for the new Serie A season with no remorse expressed. Napoli, who were condemned as bankrupt two seasons ago, have also returned to the top flight, with their past financial irregularities forgiven and forgotten.
The faces in charge of Italian football may have changed but the old guard still represent the Italian game to the rest of the world. Franco Carraro may have been forced to relinquish his position as FA president as a result of the calciopoli scandal. But he is still a member of UEFA's executive and the International Olympic Committee, enjoying all the benefits that membership of those exclusive clubs entails.
Yet while the Italians turn a blind eye to hypocrisy at home, there has been a predictably hysterical reaction to comments from France coach Raymond Domenech ahead of the forthcoming European Championship qualifying match between France and Italy in Milan.
In an interview with Le Parisien earlier this month, Domenech accused Italy of bribing the referee of an Under-21 Olympic qualifier between France and Italy eight years ago. He went on to question the officiating of next month's Euro 2008 qualifier between the two countries.
"The main problem could be the referees, but that's often the problem with Italy," Domenech said.
"In the past there have been rigged games like the France v Italy Under-21 qualifier for the 2000 Olympic Games in Sydney. They had bought the ref and the cheating was incredible. If it happens once you have doubts. There are hidden agreements in Italian football."
"I'm not the one who invented the stories about refereeing in Italy," Domenech said. "Some matches have been fixed."
UEFA has reacted to Italian indignation at Domenech's comments by announcing a one-match touchline ban for the French coach, banishing him to the stands for the game against the Italians on September 8 in Milan. Domenech has three days to appeal, but it looks like Italian hypocrisy has won the day.
In the inevitable war of words leading up to what is arguably the decisive match of the Euro 2008 qualifying campaign, Domenech was clearly trying to provoke a reaction from the Italians. The Italians were right to question why Domenech did not express his concerns about the refereeing of the Olympic qualifier at the time. Nevertheless, Domenech was only voicing opinions about Italian football that are held by most observers from outside the country.
Inside Italy, a collective amnesia has descended on football. Nobody questions the return of Juventus and Napoli, and calciopoli might as well have never happened.
****************************