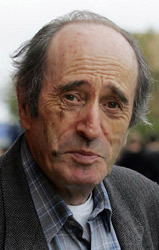 The Greed Is Good League strikes again! The absolute fatuity, the sublime irrationality of the plan to add an extra fixture to the Premier League, all games to be played abroad, defied all common sense and logic.
It has already been condemned by FIFA, UEFA and the President of the Asian Confederation. The ineffable Richard Scudamore, the chief executive of the Premier League, insists that FIFA and UEFA have no say in the matter, and that the FA will come on board; which seems highly doubtful. Much wants more, as they say, and the Premiership is already swimming in money, despite the sheer mediocrity of so much of its product – yes I sat through the exquisite boredom last Sunday of what was supposed to be a top of the range match between Chelsea and Liverpool; and watching West Ham and Birmingham City's comedy of errors the previous day was still worse.
It seems that only the American market will be left, and even this raises the question of how many fans in Los Angeles or New York would flock to the stadium to watch Bolton play Wigan? Alas, the sad fact has to be faced that the Premiership now is exclusively limited to four teams, Arsenal, Chelsea, Manchester United and, for all their recent failings, Liverpool. The rest simply make up the number, for all Scudamore's blathering about this being the best League in the world.
How dismally depressing, moreover to read that Scudamore – who had nothing relevant to say when the egregious Shinawatra took over Manchester City – has "a great friendship" with Jerome Valcke, the general secretary of FIFA. The man who last year in New York, was, with Chuck Blazer of CONCACAF, reviled by a woman judge as a liar, on his evidence in the case FIFA so expensively lost to Mastercard, when they tried illicitly to supplant them as their sponsors with Visa. Valcke was very privately suspended, then, low and behold, the smoke cleared, and he had been promoted to his current position. As they have it in Sicily, one hand washes the other. But how about this for a win double? Joint resignation of Scudamore and the dotty old Archbishop of Canterbury, with his advocation of sharia law? If only!
***************
The jury, you might say, is still out on Fabio Capello after his first disappointing experience as manager of England. The victory over a Swiss team lacking its two main strikers was narrow and laborious. At least Capello didn't listen to the mindless, sentimental clamour and indulge David Beckham. One can only repeat that the argument that he deserved his 100th cap is undermined by the argument that he already has at least a dozen too many.
David Bentley, as one expected, confirmed his bright Blackburn form, whether out on that right wing or when moved inside in the second half. But the team Capello fielded lacked balance and had obvious weaknesses. Wes Brown, in the first place, should not come near an international side. It is believed that Capello omitted Micah Richards after watching him struggle at centre back for Manchester City against Arsenal's Emmanuel Adebayor. Yet last Sunday against Manchester United, he was impeccable. Every player, especially when so young, can have a poor game at times, and one shaky display was surely not enough to preclude Richards' choice at Wembley; especially when so vulnerable a replacement was preferred. Since Gary (Fred Kite) Neville seems permanently unfit (and never was the real answer, anyway) it is admittedly hard to see another English right back on the horizons.
As for the tactics, you will never get the best out of Wayne Rooney as a lone strikr, as was all too embarrassingly clear in the last World Cup. He needs – as he did in the second half – to play just off or behind the main striker, as he so effectively did in the second half. Peter Crouch took the weight off him then. Hardly the perfect answer, as his weak finishing – though frequent positive moments – showed at Chelsea last Sunday. But here again, alas, what and where are the alternatives?
Gareth Barry, for me, is wasted in a holding position. After the game, Capello faced endless mundane questions about the omission of Beckham and Michael Owen. The simple answer is that Beckham couldn't be remotely match fit, and hardly strengthened his case by swanning around in Brazil, while Owen, up to that point, had shown minimal form. He seems now to have started to score again, even in that disastrous Newcastle team – how long will Keegan last? – and his return to form would be an undoubted blessing for Capello and England. But is it really happening?
***************
The sports section of the Daily Telegraph makes such an excellent, comprehensive job of its football coverage – even if I wish Alan Hansen would get off his hobby horse about David Beckham – that I wish the main paper would restrain the fatuities of Bryony Gordon. Frequently but imperviously the butt of Private Eye, Ms Gordon decided, inexplicably, to kick it like Jonny Wilkinson, with predictably ludicrous results. Most recently, inspired, if that be the word, by the fact that Fabio Capello has been learning English, she elected to try to learn Italian; though by her own admission she cannot even speak French. Something, which, not so long ago, every educated Englishman or woman was expected to do. But oh dear, her Italian!
For her information, Erimessa laterale! Does not, as she says, mean "He's offside!" It means. "It's a thrown in." And "Non dovevi mollarlo Beckham" does not mean, "You shouldn't have dropped Beckham!" But, "You mustn't give up (literally soften) Beckham!"
When Enzo Bearsot, as Italy's manager, used frequently to come over to London, in the midst of his bitter stand off with the appalling Italo Alodi, he would always abjure me, in the midst of my anti corruption campaign, "Non mollare! Non mollare!" Meaning, "Don't soften…don't weaken…don't give up."
"Fabio, I picked up the lingo in no time" ran the headline. Oh, no you didn't!
***************
I still cannot admire Liverpool's Rafa Benitez as a tactician. At Chelsea, he began with two accomplished right flankers on the bench, Jermaine Pennant, who eventually got on and the clever, insidious Israeli, Benayoun. Eventually Pennant did come on, but only on the left, his "wrong" foot. On the right, the initial idea was presumably to use Gerrard there but, as usual, he didn't stay there. Central midfield is his domain, as it later became. When it did, the largely ineffectual Kuyt was obviously supposed to operate – never his natural role – on the right, but as often as not he, too, came into the middle, in his wanted position as striker. As for Chelsea, Frank Lampard plainly and explicably wasn't match fit. Nicolas Anelka is now there, but Didier Drogba is desperately needed.
***************
Next Tuesday, Liverpool play Inter – at Anfield – in a European Cup match for the first time since 1965, when they were blatantly cheated out of the semi finals. Winning 3-1 at Anfield in the first leg, they went down 3-0 at San Siro, with two goals scandalously awarded by the Spanish referee, Oritz De Mendibil. Who was kicked all the way to the dressing room by Tommy Smith, after the game. In the equivalent semi final in Milan the previous year, the Yugoslav referee, Tesanic, had monstrously failed to expel Luis Suarez, who had viciously kicked Borussia Dortmund's right half out of the game. But in 1966, as Keith Botsford and my own exhaustive investigation revealed, the brave Hungarian referee Gyorgy Vadas, refused the bribes and blandishments even of the Inter president Angelo Moratti. Real Madrid thus drew in Milan, and reached the final. Vadas never got another international game at any level. Alas, unlike Portugal's referee, Lobo when Juventus tried to bribe him in 1973 before their game, he did not report the approach at the time.