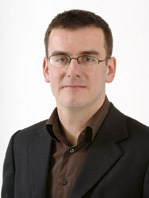 So Real Madrid have landed another one. The purchase of Karim Benzema from Lyon has taken the Spanish club's summer 2009 spending to a cool £167million – on transfer fees alone. When you add the wages for Kaka and Cristiano Ronaldo, the outlay on Florentino Perez's Galacticos ll project is now well on its way to £300 million.
The inevitable question is how can Madrid afford it. The simple answer is that they cannot, but they know a banker who thinks he can.
In the Summer issue of World Soccer, published in the UK today, we have complied a list of the world's 20 most indebted clubs. Madrid are in second place on £494million, a figure calculated earlier this year by academics at Barcelona University. When you add the £154million in loans that Perez has reportedly since borrowed, from Caja Madrid and Banco Santander, then Madrid are close to overtaking Manchester United (total debt £699million) as the football club with the world's biggest debt.
Perez wants the world to be seduced by his project. But his massive spending spree is fraught with danger, his figures riddled with inaccuracies. It a back-of-a-fag-packet plan for world domination through T-shirt sales and the numbers do not add up.
Madrid may play some wonderful football with Kaka and Ronaldo (and now Benzema, and possibly Franck Ribery) and win trophies galore. But they will have done it with somebody else's money. They will have also inflated the transfer market at a time when football can least afford it.
The one thing the global recession should have taught us is not to trust bankers. Yet football is more in hock to the money men than ever.
Rather than swoon over Perez and his ability to seduce bankers into lending him vast sums of money, we need a wider debate about the dangers of financial doping in football. It will be fascinating to see if how Michel Platini develops his attack on the Ronaldo deal – "a serious challenge to the idea of fair play" – with any action.
If he does, he will come into direct conflict with Sepp Blatter, who defended the £80million valuation of Cristiano Ronaldo. "There is still a demand to have the stars… football remains a fantastic product, not just to buy or sell but a product that gives people what they want – emotions. They want the stars."
Whether clubs can afford them remains to be seen.