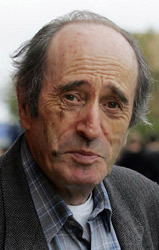 After John Terry, Rio Ferdinand. One England captain, disgraced and dismissed, succeeded by another, he too a centre back, with a somewhat dubious track record.
One still marvels at the fact that Terry, whatever his impressive prowess as a player, was ever made England captain at all, given what detectives would call his "previous." But Ferdinand in the past has hardly been an angel. His defenders insist that the past, as a novelist had it, is another country, distant enough to be forgiven and forgotten. It included, alas, a torrid episode in Cyprus when, on a summer holiday, he and other young English footballers took part in an orgy which they indiscreetly filmed.
He was also of course sentenced to an eight month suspension for avoiding, evading or as he himself insisted, merely forgetting, a drugs test, due to be taken at the Manchester United training ground. He had instead driven into town to do some shopping. Had he been an athlete rather than a footballer, that ban would have been for all of two full years.
Meanwhile, Fabio Capello has somewhat inexplicably been lauded for his very prompt action on depriving Terry of his captaincy. Why? Despite the pipsqueak intervention of a minor minister, one Mike O'Brien, in charge of health – physical rather than mental, one assumed – who suddenly and belatedly called Terry's sacking "crass," alleging that Capello had "bowed to tabloid pressure," what alternative was left to the England manager. Who may indeed have seen the whole affair as a mere storm in a teacup. Since in his native Italy, the captaincy of the national team is a statistical affair. Whoever has had the most caps gets the job.
Which reminds me of the slightly farcical situation many years ago when both Italy full backs, the Fiorentina pair Magnini and Cervato, had won exactly the same number of caps for the azzurri. Who then should toss up? It was decided on the basis of who had made more appearances as, I think, Under 23 level!
It has to be reiterated that a soccer captain is not a cricket captain, monarch of all he surveys when his team is fielding, placing his fieldsman where he deems best and ringing the changes on the bowlers. The soccer captain is in thrall to his manager, who looks on usually from the dug out or standing by the touchline in his designated area. When it comes to the vital question of substitutions, it's the manager who makes them, not the skipper.
As a caustic judge, turning down Terry's attempt to gag the media, observed, what preoccupied Terry was the loss of all the money he could make from his international captaincy. Though why Terry should seemingly be so keen to make money outside his huge £177,000 a week Chelsea salary is obscure. Gambling debts? There appear to have been plenty of those; and now it is reported that he has paid off, hugely and heavily, the French femme fatale of the scandal, and possibly several other ex lovers besides.
None of which should overshadow the fact that last Sunday, at Stamford Bridge, one saw him give a dominating and impeccable display for Chelsea against Arsenal, setting up his team's first goal with a smart header for Didier Drogba and dominating in defence. The whole of the home support was clearly with him, his manager Carlo Ancelotti appeared quite untroubled and, if anything supportive. There is plainly no question of dropping him from an England team whose defence would miss him severely.
However rancid John Terry's erotic behaviour, it seemed ironic that he should be so fiercely targeted while the excesses of such as Bobby and Bryan Robson had been conveniently forgotten. Shortly before the 1990 World Cup took place in Italy, both men were targeted by "red top" newspapers for alleged sexual scandals.
In the case of Bobby, England's manager, it was a matter of raking up the distant past, though he was well known in football circles for his Lothario adventures, even if he ended his life as a kind of latter day saint. Bryan, England's captain please note, was accused by a red top of following a young woman into the women's room, with intent, after a friendly played by England in the unlikely venue of Aylesbury. There seems to have been no sequel in law.
The direct consequence was, however, that the Robsons blamed for their "exposure" the football journalists, who, typically, had nothing to do with it. It was as usual the newsmen, known to the soccer reporters as The Rotters – a term coined by Ted Croker, when FA secretary. But a sullen press silence, as the Italians would call it, settled on the England squad in Cagliari and beyond. A saga which has been quite ignored during the furore over Terry and his adventures.
Now two major German football figures have joined the chorus damning the World Cup choice of South Africa. Franz Beckenbauer has been perturbed by the security, horrified by ticket prices. His fellow 1974 Bayern Munich World Cup winner, now a senior administrator there, declares he never wanted South Africa to stage the World Cup, or anywhere in Africa, and is also worried by security problems.