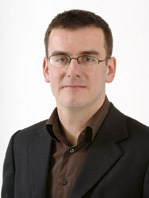 The race to host the World Cup in 2018 and 2022 is set to become the fiercest hosting battle in the history of football. This past week alone, Spain and Portugal have confirmed a joint bid, while Russia also announced their intention to join the contest.
Bids are already being prepared by England, Holland/Belgium and Australia, while China, Qatar, Japan, Mexico and the United States could also throw their hats into the ring.
FIFA's executive committee will decide on the hosts of both tournaments in December 2010. Interested parties must declare an initial expression of interest by February 2 and make a formal application by March 16.
As far as FIFA is concerned, the more candidates the merrier. A high-profile bidding campaign can only enhance the status of the World Cup and help FIFA secure top dollar for the tournament's TV and marketing rights.
But a fiercely-fought contest will also create a host of problems – not least in predicting who will triumph.
For 2018, a European bid is most likely to succeed. After the problematic hosting of the World Cup in South Africa in 2010 and Brazil in 2014, FIFA will want a safe pair of hands in charge in 2018. Additionally, the TV companies who fund FIFA through their purchase of broadcasting rights will want a tournament played at viewer-friendly times, ideally Central European Time.
The problem faced by the European bids is that they could cancel each other out. UEFA president Michel Platini will resist calls for a preliminary decision to decide on a single
European candidate in 2018. But he will be aware that splitting the eight European votes on the FIFA executive (from a total of 24) will risk allowing the likes of the US or Australia in.
However, the non-European candidates are aware of the pressure to return the World Cup to Europe in 2018 and are likely to be focus their efforts on 2022, especially as the 2022 decision will exclude countries from whatever continent is chosen to host 2018.
England have a strong case, boosted by the lessons learned from the dismal campaign to host the 2006 World Cup. However, the emergence of a well-connected Iberian bid from Spain/Portugal could pose the biggest threat to the English.
England's bid may be up and running early on, but the lessons of the bidding for 2006, when Germany overtook South Africa in final days of the campaign, and indeed of the successful London 2012 Olympics bid, is that all the crucial campaigning is conducted at the very end. England have a few aces up their sleeve – step forward, David Beckham – but the early exchanges may count for very little.
Officially, the decision will be made by the 24 members of the FIFA executive, but the winner will have president Sepp Blatter's blessing. Such is his influence over the executive that he, and he alone, will decide the outcome of the race.