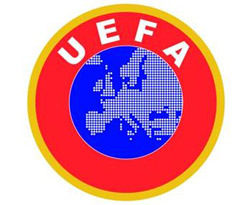 After Liverpool's poor start to the season Rafael Benitez has been slashed to be the next Premiership manager to leave his job. See all the 'Sack Race' best odds here
Chelsea, one of the biggest spending clubs of recent years, are backing a proposal that would limit the amount clubs can spend.
The Uefa president, Michel Platini, is intent on ensuring that, by 2012, Champions League entrants will be obliged to balance their books.
Roman Abramovich, the club's owner, will be accused of trying to undermine rivals Manchester City, who have inherited Chelsea's mantle as the Premiership's big spenders. City's outlay in this transfer window alone has amounted to £120m.
"It's mainly the owners that asked us to do something: Roman Abramovich, [Milan's] Silvio Berlusconi, [Internazionale's] Massimo Moratti," Platini said. "They do not want to fork out any more.
"Manchester City can spend £300m if they want to but if they are not breaking even in three years then they cannot play in European competition. I haven't spoken to Manchester City about this and I don't remember meeting their owner [Sheikh Mansour], but I'm sure I will. Roman Abramovich is a football person and passionate about the game. He loves football. He has come to me and said that we must do something about this."
Abramovich embarked on a huge spree after his takeover of Chelsea in 2003. It has been sustained and a loss of £67.5m in the most recent accounts took the overall outlay to almost £700m.
The Chelsea chief executive, Peter Kenyon, broadly welcomed Platini's stance but added: "The real work is in the detail and those discussions will continue in earnest over the next 12 months. I don't think anyone could disagree with the broad principle."
Uefa has to consider seveal factors. It would not, for instance, oppose clubs which spent money to construct a new stadium, as Arsenal have done in going in the region of £400m in debt while building the Emirates.
Sugar daddy unhealthy
The Uefa initiative is under the aegis of its deputy general secretary, Gianni Infantino.
"If you have a sugar daddy it is unhealthy," he said. "The club has to stay on its own legs and generate its own revenue.
"For the club to be healthy it has to live on its own means and generate income and this is not impossible.
"Clubs have generated revenues by investing in stadiums otherwise it is an artificial bubble which inflates the system and is unhealthy and unsustainable."
Uefa is aware that, unless there is some flexibility in its plans, it could mean small clubs stagnate at their existing levels. In effect, Uefa would be in danger of ensuring that the current hierarchy could never come under threat.
Platini said that Uefa had to act when the current financial problems were being felt across the continent.
"We are not trying to put down Chelsea, Real Madrid or Manchester United," he said. "It's for all clubs.
"We have everyone on board with this, the owners, the players, the leagues, the national associations.
"If a club can get loans from a bank to buy players and is able to pay back bank loans then it is not a problem. But if a club gets a lot of money or subsidies from a big backer and is still in deficit in two years then it is a problem and we don't want that."
Platini added that an independent panel would be set up to judge whether clubs had broken the rules.
"The panel will refer any matter to the disciplinary committee and sanctions will be taken from a reminder to a fine to expulsion from the Champions League," he said.
After Liverpool's poor start to the season Rafael Benitez has been slashed to be the next Premiership manager to leave his job. See all the 'Sack Race' best odds here
For more fascinating features, subscribe and save 30% and use the below link?