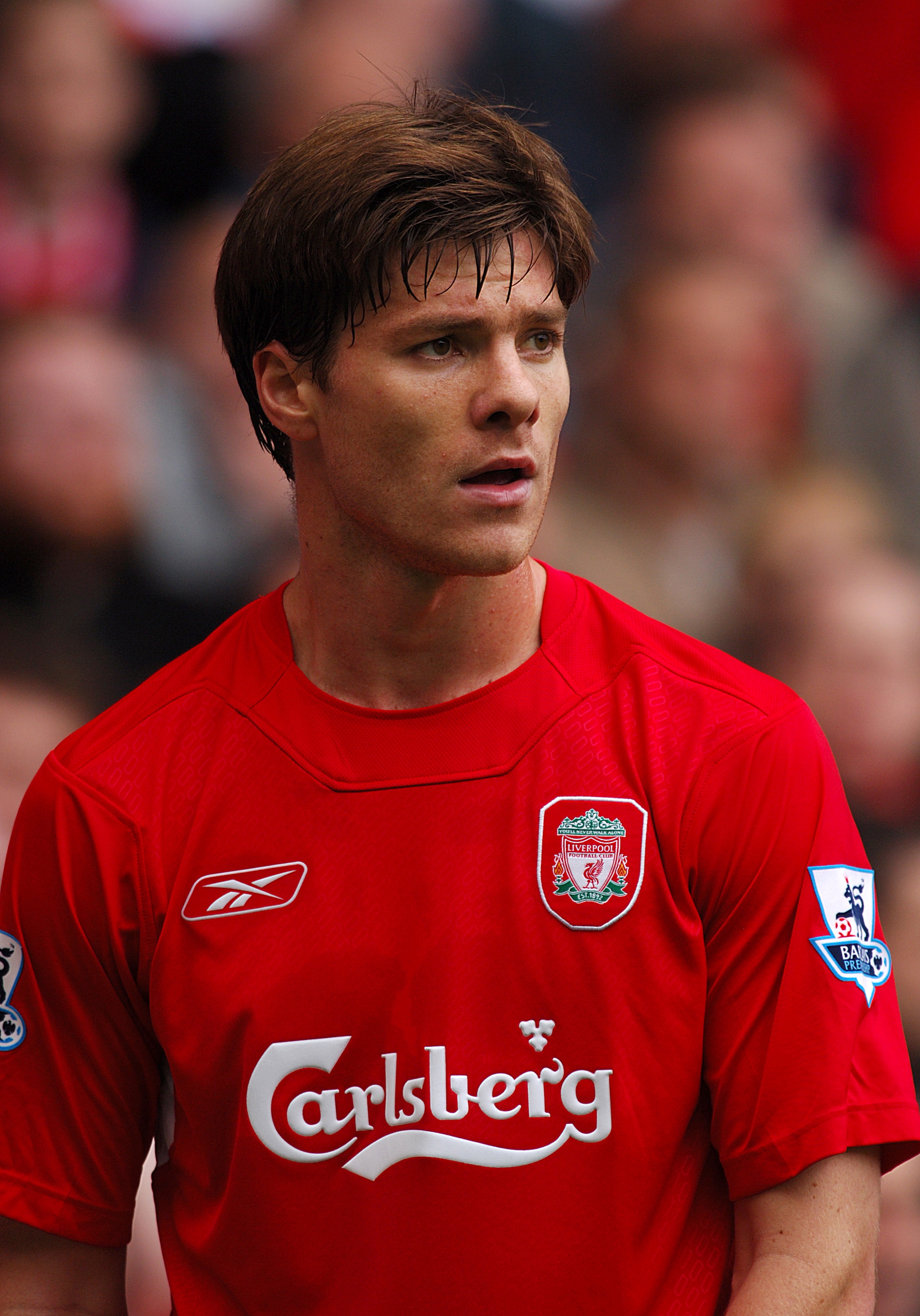 You have to go back to 1999 to find the last time Spurs beat bitter rivals Arsenal in the Premier League. See all the betting here.
Liverpool midfielder Xabi Alonso has admitted that that there is a "tug of war" at the club between boss Rafa Benitez and American owners George Gillett and Tom Hicks.
The Spanish manager wants to exert more control over transfer dealings before he agrees to sign a new contract at Anfield but, thus far the American duo have ignored his demand.
However, Alonso is fully confident that Benitez will eventually prevail.
"The owners and Rafa seem to be involved in a tug of war," Alonso told The Sun. "Even if they are trying to resolve it for the better of the club, there is no question in my mind when you have the right man for the job, securing his continuity is important.
"We've been through our bad moments but constant change, or change for the sake of it, isn't a good thing at a club like this.
"It's a subject between Rafa and the owners and the team must not let it affect us at any cost, but my personal bet is Rafa will stay with Liverpool.
"When he came here, Liverpool had a massive history but they had lost competitiveness compared to the other European greats – and had spent a long time without winning major trophies.
"From his arrival to now, you can feel the progress and that he's put Liverpool back where they once were – amongst Europe's greats and aspiring to win everything we enter."
The Spain international also played down fears Liverpool's season could imploded after they were knocked out of the FA Cup by Everton and Steven Gerrard was ruled out for at least three weeks with a hamstring injury.
"He is an important player for us. It is always more difficult to play without him," Alonso said of Gerrard. "But you can't change things so it is better to concentrate on the next game.
"The fact is right now we probably aren't playing as well as we were a month ago when we were a bit fresher and our level of play was much more fluid.
"These are the normal ups and downs of a season – no way are we in bad shape. Maybe what is concerning us a bit is when teams just line up in massed defence against us.
"It's costing us a bit more to unlock them and we have to make sure such games aren't as complicated as we seem to be making them.
"Since I moved to Liverpool this is still, without question, our best chance to win the league title. This squad has the necessary players for the task, there's a good feeling in the club. And I still believe things are looking good.
"We know who our key rivals are, with United and Chelsea being the stand-out opponents.
"Okay, we need to start playing better and winning but the three points against Chelsea were very important. Rafa has made us into a team which stays compact and firm and which moves the ball with quick intelligence.
"We've got quick-moving and quick-thinking players throughout our side and when we play good football our speed is our key."
You have to go back to 1999 to find the last time Spurs beat bitter rivals Arsenal in the Premier League. See all the betting here.