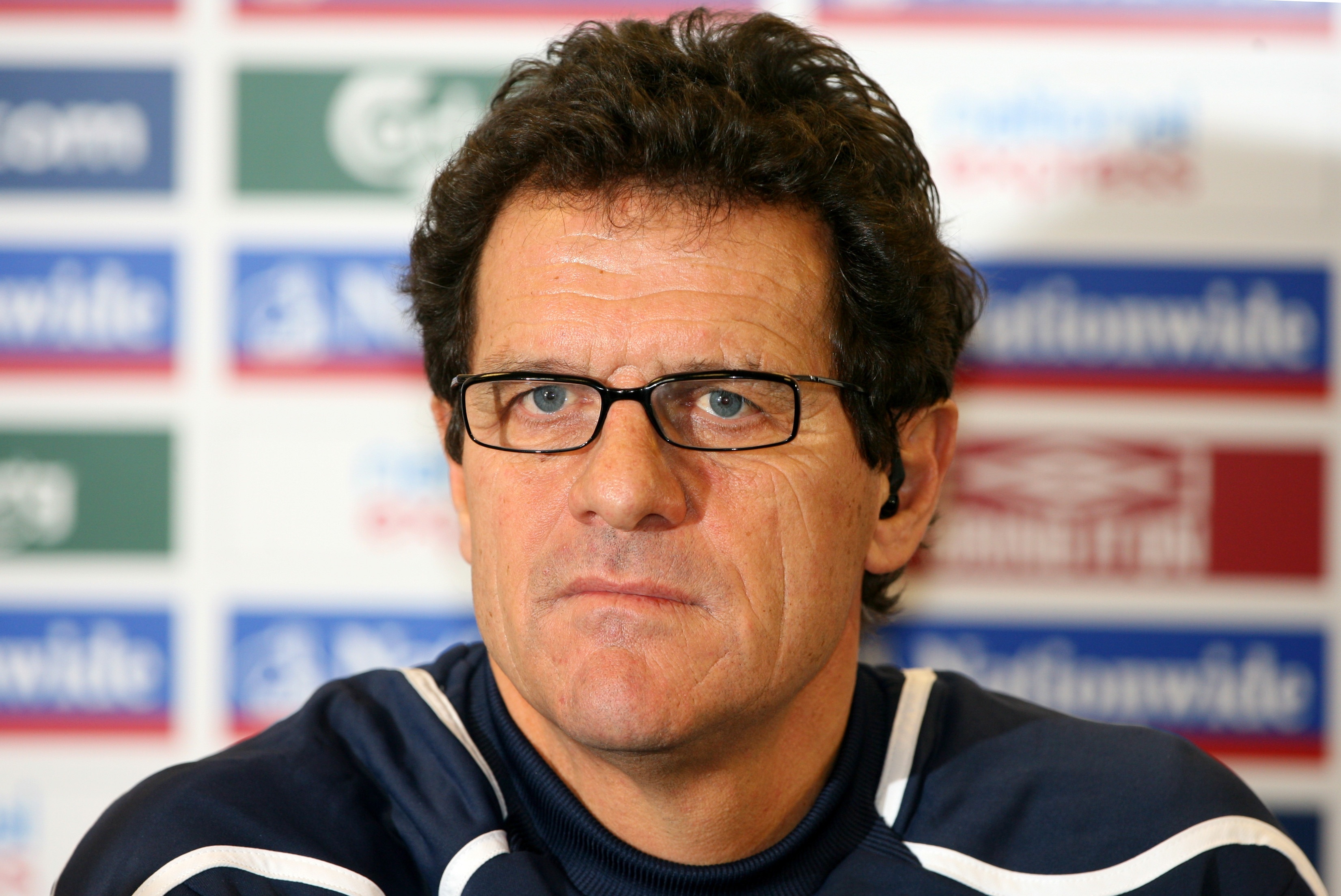 Gavin Beech is tipping both teams to score when England host Ghana tonight – see his full betting preview here…
England coach Fabio Capello has accused Jose Mourinho of disrespect over his claim he was the offered the England job before the Italian was appointed.
Mourinho claimed yesterday in an interview with L'Equipe that he was the FA's first choice to replace Steve McClaren in 2007.
Former Chelsea boss Mourinho claims he would have taken the England job had he not undergone a last-minute change of heart.
Capello claims he doesn't comment on jobs he has been linked with, out of respect for his fellow mangers.
"I don't speak about the relationship with the other clubs, for respect for other managers," said Capello.
"I don't like to speak about my relationship with the clubs, with other people. These are my personal secrets. I'll never tell you about what really happened in my career.
"I think it's serious. Every time a club or a different national team decides to choose a manager, they decide to speak with a lot of managers. It's normal. It's not different.
"This is a question for the chairman that chose me, not a question for me.
"I don't like to speak about this. I've said enough. Thank you."
The FA was also quick to dismiss Mourinho's claim that he was close to becoming England manager.
"Fabio was our first choice for England manager," said a spokesman for the FA.
"We have made that clear from the outset."
Although he may have been the FA's first choice there been some complaints that he has not devoted enough time to the post, notably his failure to master the English language.
However, the Italian insists his command of the language is sufficient to communicate with the players.
"How many languages do you speak?" he challenged.
"When I speak with the players they understand everything and that is what is important in this job.
"If I need to speak about the economy or other things, I can't, but when you speak about tactics, you don't use a lot of words.
"I don't have to speak about a lot of different things. Maximum 100 words."
Gavin Beech is tipping both teams to score when England host Ghana tonight – see his full betting preview here…
Take advantage of the sales by saving up to 36% on a subscription to World Soccer