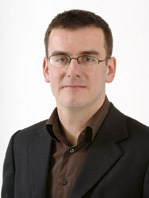 I'm currently at home with an ice pack on my left leg, recuperating from knee reconstruction surgery.
Before I went under his knife, my very capable NHS surgeon, Michael Wilkinson, told me that Michael Owen underwent the same procedure on his cruciate ligament in the US in 2006. But Owen had to have two operations; I had day surgery, lasting two hours, and was home by five o'clock.
Scientific developments mean even fortysomething five-a-side footballers like me can carry on kicking lumps out of people. Professionals like Owen can now recover from injuries that ended the careers of their predecessors just a decade ago.
Medical breakthroughs also make comparisons between players of different eras meaningless. Not that anybody had dared to claim that David Beckham is a greater player than Bobby Moore, whose England cap record he equalled last week. How many other players would have equalled or surpassed Moore's 108 caps if they had stayed free of serious injury?
Beckham is now odds on to become England's most capped outfield player. At the age of 33, he can even dream of beating Peter Shilton's all-time record of 125 caps. The chances of reaching that mark will be dependent on the continued patronage of Fabio Capello and will be further enhanced if he stays at Milan, where the medical set-up is without rival in world football.
In the past, Beckham's transfers have been stage-managed by his advisors. He had no choice to leave Manchester United after losing the confidence of Alex Ferguson. Similarly, at Real Madrid, Beckham's move to Major League Soccer was presented as inevitable once Capello had apparently rejected him. But his desire to stay in Milan is motivated purely by footballing reasons. Seeing the form of 40-year-old Paolo Maldini and the other Milan "geriatricos" can only have hardened Beckham's resolve to carry on playing.
Beckham has always been obsessed with making history. He was sold the American adventure by the prospect of succeeding where Pele and Franz Beckenbauer failed, by selling soccer to the wider American public. Now, with that dream fading, he has turned his attentions to the more realistic target of becoming England's most capped player. And with medical science offering players the chance to extend their career beyond what was previously thought possible, who can stop him?
A final thought on Beckham's possible transfer. Milan are trying to extend Beckham's loan deal until the end of the season. So what's the point of a transfer window if Milan can flout the system so blatantly? How far away are we from a system where star players hire themselves out by the month, week or even individual match?