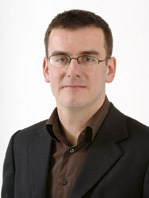 Click here to compare Euro 2008 betting odds!
I have left sunny London and arrived in grey, overcast Geneva.
The Swiss have been criticised for not taking an interest in the tournament that is taking place on their doorstep but my first impressions are that things are bubbling up quite nicely. That's largely because of the Turkish and Portuguese fans, who are already out in force, but the locals are making an effort, too. There are plenty of Swiss flags on display, as are the Euro 2008 volunteers, clad in light blue baseball caps and T-shirts that make them look alarmingly like UN peacekeepers.
No surprises about the early candidates for the tournament's noisiest fans. The Turks are already here in numbers, and judging by the German number plates of the honking cars and vans making a nuisance of themselves on the streets of Geneva, a lot of ex-pats have the trip across the border from Germany.
I'm not hopeful that this tournament will deliver on the culinary front. Once again, McDonalds is the "official restaurant" of Euro 2008 and as a mainline sponsor has a highly visible presence both at the stadium and in the fanzones.
Cristiano Ronaldo will be the centre of attention at tonight's game. The media circus surrounding his likely transfer to Real Madrid threatens to overwhelm the Portuguese campaign, despite the best efforts of the Portuguese federation to keep a lid on it. There are shades of David Beckham at the last World Cup. The main difference, though, is that while Sven Goran Eriksson gave in to every request from Beckham, Ronaldo is not likely to be indulged in the same way by Phil Scolari.