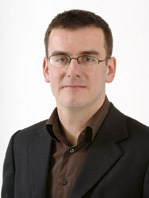 The race to host the European Championships in 2016 looks like being a four-way battle after the deadline for "expressions of interest" in hosting the tournament closed last night.
Four candidates have signalled their intention to bid to UEFA: individual bids from France, Italy and Turkey and a joint proposal from Sweden-Norway.
Bids have to be formally submitted by February next year with a final decision to be taken by the UEFA excecutive in May 2010.
Although it is early days, France will be seen as the favourites. The Francophile influence within UEFA, from president Michel Platini down, is growing by the day, and should not be under-estimated.
A joint bid, even from well-organised Scandinavian countries such as Norway and Sweden, is unlikely to go down well with UEFA. After the myriad problems – many still unresolved – that UEFA has experienced with Poland and Ukraine in the build-up to 2012, joint bids are hardly flavour of the month in Nyon.
France have the added advantage of having enough stadiums to copy with an expanded 24-team tournament. The 2016 finals will be the first to host such a large tournament and there are very few countries that can cope with so many competing teams. Many of the French grounds that were used for the 1998 World Cup will have to be updated and modernised, but the French task will be a lot easier than the one faced in Italy or Turkey.
Many of the Italian stadiums that were built for the 1990 World Cup are now in a shocking state and require major re-building. Nevertheless, the Italians will argue that it is their turn to host a major tournament. They will also use the bidding process to argue that Euro 2016 could revitalise Italian football after the scandals of recent years.
Turkey would seem, on the face of it, to be outsiders. But then so were Portugal in 2004, when they outmanoevred favourites Spain to win the vote from the UEFA executive, where small and middle-sized countries such as Turkey outnumber the "Big Five" of England, France, Germany, Italy and Spain.
Even so France, assuming they get the nod from Platini, start as favourites.