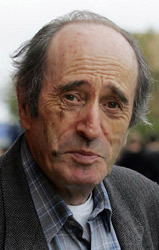 The implications of the latest Luton Town scandal are very serious indeed, but they involve the Football Association more than merely the club. The $64,000 dollar question being, if the FA were informed of the various infringements at Luton long before action was finally taken, why didn't they do anything about it for so long?
The heroine of this largely sorry affair is beyond doubt the long serving Secretary Cherry Newberry, who went to the FA as long ago as June 2006, asking to meet officials and tell them of illegalities. This was two months after an FA "financial advisory unit" came to Kenilworth Road, went through the books and discovered payments to two unlicensed agents; then reportedly left it at that. Ms Newberry assumed – ah, happy, innocent creative! – that her meeting at the FA "off the record" inexplicably had no sequel.
David Pinkney, a generous millionaire who took over the club from Bill Tomlins, discovered the dog's dinner that had been bequeathed to him, and, alas, has suffered the consequences. Innocently believing that because the FA had taken no action, he found to his dismay that now they have. So far he reckons it has cost him £4 million and the club is in dire danger of relegation. "Quite simply," he says, "the FA failed to inform us about these matters, and we went ahead to purchase the club with all of this stuff going on in the background."
What does go on, or rather not go on, in Soho Square? We all know what a monumental mess the FA have made over the past two England managers; of the squalid liaisons of Palios and Eriksson. The impression that Soho Square couldn't organise a booze up in a brewery grows stronger day by day. A full explanation of FA behaviour over the Luton affair is now mandatory. But who is to bring them into line? FIFA? Hardly. Not that sink of iniquity. Though it was mildly risible when Blatter recently referred to Gordon Brown as Gordon Banks. At least Banks had a safe pair of hands.
***************
Did Trevor Brooking, who in my view would have made a good England manager himself, really express a preference for Alan Curbishley, like him once a West Ham playmaker?
Academic really, in view of the fact that Curbishley quickly ruled himself out; but what case was there for considering him at all? I remember only too well how, last season, he so inexplicably and self defeatingly kept the dynamic Tevez out of the team? On one occasion, at Upton Park, it was the frustrated fans who roared Tevez on to the field; with immediate effect. When Reading thrashed Hammers 6-0 early in the year, Tevez never got off the bench at all, though at least he would have put some energy and backbone into a team which simply laid down and died.
Then there was that strange, post match press conference at Upton Park when Curbishley upbraided us journalists for supposedly being too hard on as young a player as Nigel Reo Coker. Who, that afternoon, hadn't even been on the bench. After which Curbishley refused to take any questions and marched out. How would he have responded to the public and press demands of the England job?
***************
How nauseating it is to think that the wretched Steve McClaren has marched off into the sunset – or rather the sunlight of his two Caribbean villas – £2.5 million to the good.
When Alf Ramsey, winner of the only World Cup England are likely to gain, retired with a miserably small pension from an FA whose parasitic committee men never forgave him for making them redundant. For putting an end to the fatuity of a so-called selection committee which picked the team for the manager. Even if, certainly by the 1958 World Cup finals in Sweden, Walter Winterbottom was clearly calling the shots. Ramsey, to his ultimate cost, never made any secret of his contempt for the travelling parasites who ate and drank their way round the world. Their revenge was always in prospect, not least when they numbered as vindictive a figure as the late Professor Sir Harold Thompson.
On reflection, you do wonder whether, in the case of a blunderer like McClaren, and to a large extent Eriksson in his later, grotesquely over paid years, England teams would not be better off with no manager at all. That was the case between the wars, when England never lost to a Continental team at home. Walter Winterbottom, who always averred that his role as Director of Coaching was the more important – "environmental awareness" and all that – hung on for 16 indifferent years thanks to the patronage of the FA Secretary Stanley Rous; but would the England team have been any worse without him? Not least when they lost quite avoidably 6-3 to Hungary at Wembley and 7-1, no lessons learned, in the return the following May 1954 in Budapest? When little George Raynor, Yorkshire born manager of a weakened Swedish team, had gone to Budapest just a fortnight before the Wembley fiasco, read the situation right, marked Nandor Hidegkuti (three goals at Wembley) out of the game and got a 2-2 draw?
***************
Years ago when he was running Chelsea, I asked Ken Bates why he didn't look for players in sub Saharan Africa? His answer, to the point, was that they were always liable to be taken away to play for their countries in international African tournaments. The present Chelsea, not to mention Portsmouth and Everton, have been faced now with that very problem.
Though Arsenal, who in the past, like Pompey, have clashed with Nigeria over their demands for the early presence of Nsankwo Kanu – have at least managed to hold on to the formidable striker Emmanuel Adebayor, Togo having, providentially for Arsene Wenger, been knocked out of the African Nations Cup by Mali. Whose players have the bruises to prove it.  No dynamic Yakubu of Nigeria for Everton during the African tournament. No Kanu or speedy Utaka for Pompey. And for Chelsea, most seriously of all, no Didier Drogba, surely more than half the team, a powerful and incisive one man band up front. Drogba got his way against the wishes of Chelsea by having that recent operation on his knee, in the wish that he would thus be fit in time to play for the Ivory Coast in the tournament.
Last Saturday I saw the grotesquely overpriced Andrikyi Shevchenko make a decent enough fist of replacing him, but it seemed very hard on the Ukrainian to expect him to operate up front alone. And why deploy that natural right-winger, Shaun Wright Phillips, in central midfield, whatever the absence of Ghana's Essien? Who, like the hard shooting Pompey left footer, Sulley Muntari, scorer of those two fine goals at Villa Park, will be in the Ghanaian team come January.
***************
Arsenal's previously shocking disciplinary  record under the sophisticated Arsene Wenger – that plethora of red cards – has been looking better of late, but there was something of a backsliding last Sunday at Middlesbrough. Two serious offences by Emmanuel Eboue, a slap in the face of Emanuel Pogatetz in the first half, a studs up thrust at Stewart Downing in the second. Not even a yellow card was flourished by the referee, Howard Webb. And while we all know that one man isn't meant to make a team, what are the Gunners – remember Seville and Newcastle – without Cess Fabregas?