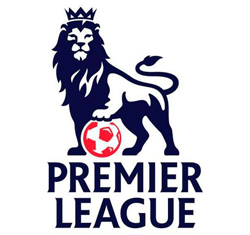 Chelsea slipped up at Everton on Wednesday to leave the Premiership title race wide open once again – see the outright betting here.
Uefa yesterday gave the go ahead to Premier League proposals to introduce a play-off system for the fourth Champions League spot in a bid to extend the possibility of qualification beyond the so-called 'Big Four'.
But while the idea was welcomed by some of those chairmen and owners who would stand to benefit, there were also warnings that it could encourage clubs to incur further debts as they pursued a play-off spot.
West Ham's new co-owner David Gold supported the idea but worried it could "rush clubs to the brink" because owners "simply can't be trusted to run our clubs within sensible financial restraints".
"What you're saying is this could rush clubs to the brink of the precipice," he said. "A bizarre notion but it's true. That you pursue success and, in doing so, go bust. That's why we have to do more than just pursue a more exciting division. We have a responsibility to protect it and nurture what is currently the greatest football league the world has ever known. And we have to face up to the fact that we can't be trusted.
"We are a bit like alcoholics. The first thing we have to do is accept that we have a problem. Until we do so we all face becoming the next Leeds United or Ports mouth. We are all in denial. All 20 clubs, collectively, must come together to save ourselves from ourselves. We need leadership, we need to take the first step towards financial sanity. If we don't we truly face the abyss."
The proposal, tabled at a Premier League meeting earlier this month, will also be welcomed by broadcasters and sponsors who could be guaranteed bumper audiences for critical end-of-season games.
Uefa said yesterday it was down to national leagues to decide how to structure qualification for the Champions League and the Europa League.
Despite his reservations, Gold said he would back the idea.
"I would welcome this idea. The top clubs wouldn't, of course, but it would broaden the opportunity for everybody else to make their mark and make the Premier League even more exciting," said Gold.
Stoke City's chairman, Peter Coates, was also keen.
"I think the introduction of the play-offs in the Football League has proved one of the very best, if not the best, innovation of recent years," he said. "It's worked very well and offered clubs added incentive through the season, and there's no reason to think it would not be as successful in the Premier League."
World-changing money
But David Moyes, the Everton manager who has guided the club to the play-off positions five times in his seven years, said the proposal would raise concerns for managers and risked devaluing the Premier League.
"While it might be quite exciting, we play 38 Premier League games and that is where you should be judged," he said.
"Where are you going to fit this programme in with all the international and European games that are flying round at the end of the season? And say it is Tottenham, who finish fourth after an unbelievable season and they get beaten by a team who finish seventh having worked so hard?"
"They are doing it to make money more evenly spread, to give someone else a chance of getting it. The Champions League offers money which, compared to that which we get, can change your world.
"The reason that it's the same four teams in the Champions League is because they are there every season.
"Still, though, I am not sure if it is right that you work the whole season, finish seventh and that might get you in the Champions League.
"On balance, I am probably slightly pro, but I could be easily swayed by the argument that we already play 38 games in a season, so why play another three or four at the end of the campaign when everyone is tired?
"The league is a competition and it is up to the other teams to [break into the top four]. Would it be healthy for the Premier League if that cartel was broken? It would be healthy for Everton to break in."
Chelsea slipped up at Everton on Wednesday to leave the Premiership title race wide open once again – see the outright betting here.
Make sure you don't miss any of the last news and articles from World Soccer. Subscribe to World Soccer today and take advantage of our all 50th anniversary offer, saving up to 50%!