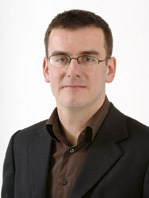 Interesting comments from Arsene Wenger on a possible future European league. Ahead of the Champions League qualifier against Celtic, Wenger said: "I believe the national leagues will survive, but certainly within 10 years there will be a European League."
"At the moment the income is owned and distributed by UEFA, but the way we're going now financially is that even the money that comes in from the Champions League won't be enough for some clubs because they spent so much money."
His comments are hardly a bombshell, but Wenger is one of the shrewder observers of the European game, especially when it comes to financial relations between clubs. Wenger admitted recently that he had turned down an approach from Real Madrid, preferring the challenge of laying down a legacy at Arsenal.
The context of Wenger's comments were particularly interesting. He was asked about the possibility of Celtic and Rangers joining the Premier League. Indeed, it is the leading teams from the middle-ranking countries such as Scotland, Holland and Portugal, rather than Premier League clubs, who have most to gain from a European league.
The obvious answer to those who advocate a European league is that there is already one in the form of UEFA's Champions League. But the current format is the bastard child of the last attempted breakaway, by Media Partners in 1999. Then, UEFA caved in to the demands of what became the G-14 group. Now, there is no organised grouping to press for change. But clubs throughout Europe are feeling the effects of the global recession. Something has to give.
In UEFA, the power lies with smaller nations – as Spain discovered when it was outvoted by Portugal in the bidding for Euro 2004. But UEFA has the impossible task of trying to keep the rich, elite clubs happy while, on the other hand, trying to accommodate teams from all of its 53 members.
It is hard to see to UEFA agreeing to a European league with no promotion or relegation – as advocated by Real Madrid president Florentino Perez. That way, football passes from sport to showbusiness. But a two-tier European league, where the Europa League feeds into an elite Champions League, would be one way of getting around that conundrum.
That is still, Wenger predicts, a decade away. In the meantime I would throw another wildcard into the mix: that leading South American clubs might want to join a European competition. The likes of Perez want to get bums on seats. They are more likely to do so if Real Madrid are playing Boca Juniors rather than BATE Borisov.
The fundamental problem, as Wenger noted, is that clubs such as Madrid have spent money they have not got – and need new sources of revenue just to keep their heads above water.
The South Americans are always looking for new competitions to bring in revenues – all the more so now that they have lost vital income from the European transfer market.
The globalisation of the game is now an inescapable fact of modern footballing life, as Wenger has acknowledged. The debate is just beginning.