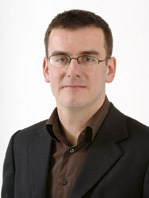 That old favourite, a European superleague, is back on the agenda after reports in France and Italy suggested that the matter had been discussed at the European Club Association (ECA), the UEFA talking shop made up of more than 170 clubs.
The details in the reports – a three-division competition with relegation and promotion – suggest that someone is either being highly mischievous, or has put a lot of time and effort into the proposal.
It's no flier of a story, either. It's the cover story of France Football's Tuesday edition – "Superleague: The Secret Project" – suggesting that the story has been given some considerable thought. Someone, somewhere has been briefing. The question is, who?
UEFA has been very quick to react, saying there's nothing in the reports. The argument from UEFA is that president Michel Platini's philosophy couldn't possibly countenance such a development. But then Platini couldn't possibly be seen to be advocating such changes.
The problem with all discussions about a possible European superleague is that they fail to recognise that a superleague already exists, to intents and purposes, in the form of the Champions League. The richest clubs are getting richer and the competition is in danger of stagnating.
Platini recognises that a debate is needed about the future of European comepetition. The ECA is his baby, set up last year after the demise of the G-14 group. It is Platini's attempt to keep all discussions within the European football "family".
UEFA is keen to avoid a repeat of the disastrous attempt by Milan-based company Media Partners to form a breakaway superleague. That failed in 1999 but set in train the events that led to the creation of the G-14.
The G-14 was marginalised by UEFA, to the point where it was disbanded last year, but not before the Champions League was restructured in favour of the continent's richest clubs.
Meanwhile, UEFA is desperately trying to find a role for the UEFA Cup, which has been increasingly marginalised by the success of the Champions League.
It's debatable whether re-branding itself as the Europa League can save the UEFA Cup, but UEFA faces a bigger challenge in trying to keep the Champions League competitive in the face of the growing dominance of the English Premier League.
Maybe a European superleague, combining both the Champions League and the UEFA Cup, is the way forward. Michel Platini might think that, but he couldn't possibly comment.