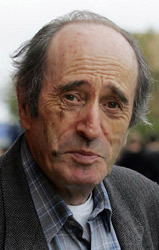 A sadly anaemic display at The Emirates against a modest Blackburn team, reduced for the latter part of the game to ten men, confirmed Arsenal's present plight; and had supporters muttering about Arsene Wenger's grip on the situation.
He, himself, was unsparing in his criticism of his own team. "It was a flat performance," he admitted. "There was a lack of sharpness. It is quite a big concern, what we have seen today. It is difficult to identify one special reason. We started okay, but our game became flat, and very few players looked to have the resources to pick the pace up in the game. Part of it is that Blackburn defended well, but the majority is down to our poor offensive performance."
This, though Cesc Fabregas was able to come on as a second half substitute. Is it the team which has been running out of energy, or Wenger himself? Where does the buck stop? But if not Wenger, then who – bar perhaps Jose Mourinho – could take over? And what made Wenger exhume the ageing Jens Lehmann, a disaster in that reserve game at Wigan?
Give Wenger his abundant due. Where the great innovatory Hebert Chapman, founder of the Gunners' fortunes, had just under nine years in charge between 1925 and 1934, Wenger has been the manager since 1996; years during which he has accumulated a plenitude of honours. Given the ferocious demands of the modern game, this is, though less than Alex Ferguson's reign at Manchester United, an amazing amount of time for a leading manager to survive.
But none lasts forever, and Wenger this season has arguably been guilty of some erratic decisions; and reactions. Not least in Barcelona, where he recklessly used a plainly unfit Cesc Fabregas against his original club, only for Fabregas to reward him with that disastrous backheel. There were other errors too – Robin Van Persie was plainly not match fit. But to react as Wenger did to Van Persie's dubious expulsion was something of the evening's second own goal. That wasn't why a humiliated Arsenal, who never got a shot on goal, lost.
***************
Quiz question: What's the difference between Wayne Rooney and Paul Gascoigne? Answer: Gazza flourished in a World Cup – 1990 – where Rooney so miserably failed in 2010. Each has claims to be among the few, finest, English players produced over the past quarter century or more. Each has notorious character flaws, though where Gazza's condemned him to alcoholism and poverty – can he really redeem himself with a double act with the immeasurably more bright and fluent Jimmy Greaves? – Rooney, for all his back sliding and foul mouthed eruptions, remains a very rich young man indeed.
Role model? For what and for whom? Heaven help any aspiring schoolboy who models himself on Rooney, with his sordid erotic life, his outbursts of obscenity – none as gratuitous as that at West Ham, on the completion of a splendid hat trick – his moments of violence on the field. After his last outrage at Upton Park, it was somewhat ironic to see him being condemned in print by none other than ex-referee Graham Poll, who once, at Highbury, allowed him to stay on the field after Rooney had sworn at him horribly no fewer than twenty seven times without expelling him. An episode which Poll has variously defended as being the one he was most proud off in his career and – as he has just reiterated – a mistake.