Ciro Immobile discusses winning the 2019-20 European Golden Shoe, his career so far and this summer's European Championship…
It took a little while, but now the Golden Shoe is finally yours…
"It was OK to wait for it. The main thing is that I have it now [smiles]."
You are only the third Italian winner after Luca Toni and Francesco Totti. After a Romanista, a Laziale couldn't be missing, could he?
"Correct [laughs]. Both are world champions and were extraordinary players, which makes me immensely proud to follow their names. Also, to see my name among all these great footballers who won it before me."
Was it also a response to a lot of the criticism you received in your career?
"Maybe you could call it a kind of revenge. Not against anyone personally, though. In football, everyone gets their moment, and last season I got mine."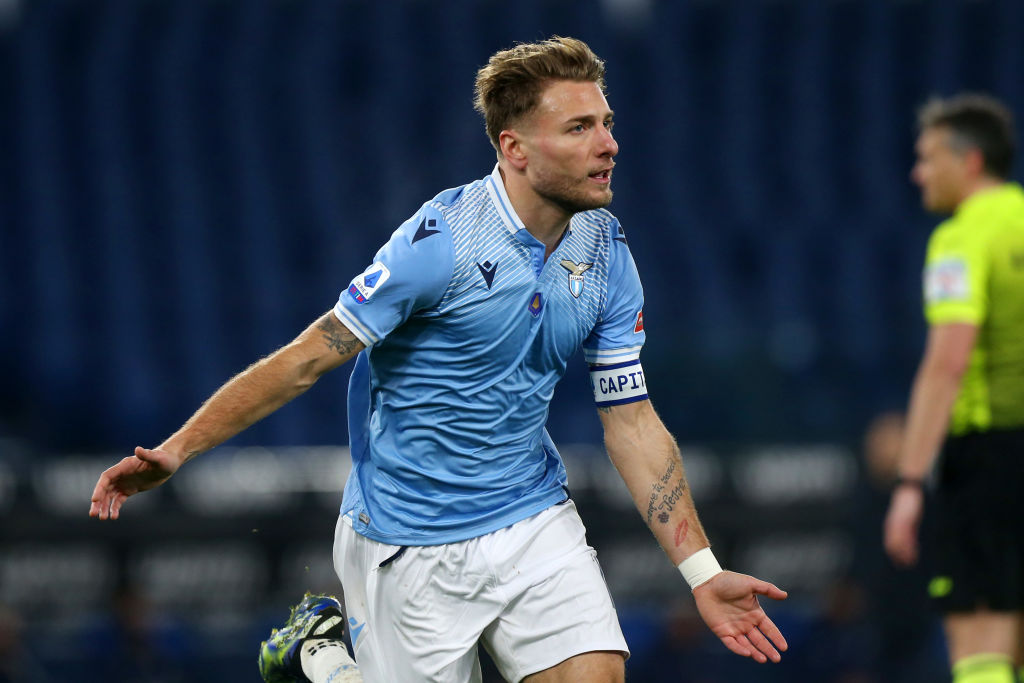 At the moment, though, it's not a good moment for anyone. How have you experienced the COVID year?
"It was a very difficult period for everyone. I miss the social life, the meetings with friends and family."
What is COVID-football like?
"Less than you're used to. With the absence of fans, the most important thing of all is missing: the passion, the emotion, the roar in the stadium after a goal, celebrating a victory with the fans. That's why I dedicate this award not only to the club and my team-mates but also to the tifosi."
More time at home, have you discovered new passions?
"Above all, cooking and gardening at home – and dancing with my wife and children. That's what keeps me going [laughs]."
At 17, you left your home in the south, Torre Annunziata, near Naples, to join Juventus in Turin, a radical change.
"It was a difficult transition between two completely different realities. At the time, I was young and full of dreams of making it in Serie A. To do that, you have to make sacrifices and have an absolute love for calcio. I worked hard to make it to the Golden Shoe. I know that many youngsters have these dreams but are going through a difficult time right now. Grit your teeth, don't give up! Everyone has a chance to realise their dream."
Is it true your mother came to Turin to give you a piece of her mind after the transfer?
"Yes. It was my birthday and she said: "Hurry up and come back home. What are you doing here in Turin?" [laughs]. Luckily, I didn't listen to Mum for once."
You come from a devout family. Have you kept your faith until today?
"Definitely. A month ago, I had a private audience with the Pope together with the club president Claudio Lotito. It was a very emotional day for me."
What did he tell you?
"He liked the fact that I have three children. He likes big families and told me to have more children. I'd better not refuse the Pope!"
Eight clubs in eight years, now with Lazio continuously since 2016. What made you decide to put down roots here?
"We are all happy in Rome. My family loves it here, and with the club and coach Simone Inzaghi we've been building a project together for years that has brought us many successes. So we want to work on more."
At Lazio, you had to match the legacy of Miroslav Klose…
"That was difficult because Miro was an idol here. The situation was reminiscent of Dortmund when I succeeded Robert Lewandowski. It's impossible to replace such exceptional players, you can only try to find your own path."
Now you have overtaken Klose in terms of goals.
"I don't like these comparisons. Besides, Miro wasn't at Lazio for as long as I've been here."
What were your experiences of playing in Germany and Spain?
"I took a lot away from Germany and Spain. Experiencing other cultures and ways of thinking is always a helpful learning process, both personally and football-wise. Even if things didn't go perfectly in sporting terms."
How did you find playing under Jurgen Klopp?
"Fighting spirit. The will to fight for every ball burned into you from his eyes when he spoke to you."
And Zdenek Zeman?
"Fast-paced, endless attack. That brought me my first title as top goalscorer in Serie B in 2011-12 at Pescara. By the way, that was also a team with Lorenzo Insigne and Marco Verratti."
You now work under Roberto Mancini in the national team. Before he took over, you missed the last World Cup…
"One of the darkest moments of my career. As is often the case in life, we learned our lessons from it so that such a disappointment would not happen again. Under Mancini we have been doing a fantastic job. The tifosi are really excited about the Azzurri again."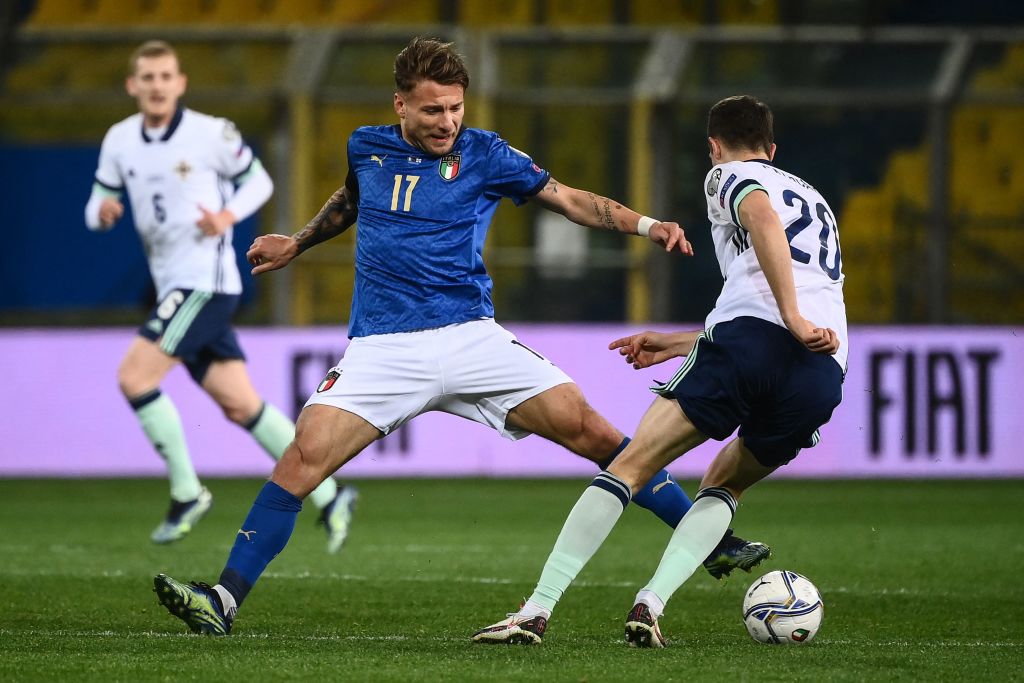 How do you rate the national team's chances at the Euros?
"We have a very strong team with many youngsters who are ready. This team has great prospects and we are very optimistic. Having our group matches in Rome will give us additional motivation."
On average you score one goal every four games for Italy…
"I've scored so many goals at club level I've used up my powder with the Azzurri! [laughs] It's true, I do have to work on my scoring rate."
What is your next personal goal besides the Euros?
"To win another Golden Shoe."