Belgium boss Roberto Martinez looks ahead to Euro 2020
Is there a danger that the qualifiers went too well? That it all went a bit too perfect?
"No, no! No such thing as going too well! As I said, there are no easy games. Nobody gives you anything for granted. Of course, there are different ways of winning games. There are different ways of performing and that's what plagues me. It's not the results. Look at Italy and ourselves: we got thirty points out of ten games. So there must be something that is not easy to achieve.
"We know that the Euros is going to be a completely different situation and it's going to be completely different to face Russia, even tough we played each other twice. It's going to be a completely different game. We know that. You can only affect what you have in front of you and so far I think we have becomes a stronger team than before the World Cup. It' all about evolving during the tournament."
Some say the European Championship is a World Cup without Brazil and Argentina. Do you agree?
"Yes. I am not assessing what the tournament itself is. When you have got the whole world united by football and using the language of football to become competitive and fight for your dreams, it's very inspiring. You can't compare it. It is true that the level European nations have now and the way the European leagues are taking the national teams to a different level, probably the European championship is one of the strongest internationally. From a pure football perspective, that is true."
So the European championship more difficult to win than the World Cup?
"No, I wouldn't say that. They are both different and unique in their own way. Our game against Brazil in the World Cup was seen by 500 million households. You don't get that kind of exposure in the European Championship; the pressure and focus is different at a World Cup. Our players enjoy competitions that prepare them in a very strong way.  At a European Championship, it is more one style. I enjoy both competitions for their uniqueness. It's unfair to compare them."
Is Euro 2020 the right time for Belgium to carry the mantle of tournament favourites?
"You can't just name your favourites in any tournament, that is very subjective – but in Euro 2021 you have twelve hosts and you have got so many different aspects for countries to adapt to the tournament. It is impossible to say. England could play five games at Wembley. How can you compare that with Ukraine who have been seeded but will play against Holland in Amsterdam?  We are seeded, but Belgium will play two hosts in the group phase. There are so many elements that will make it so unpredictable. That is what this tournament will be, a celebration of the European Championship. There is no such thing as a favourite nation. It is going to be very competitive. The top four teams in the World Cup were European. That is a measurement of the European Championship. You simply can't pick out favourites."
Why not go into the tournament and say 'We are among the favourites alongside France'?
"No, that's not for us [to say]. We are going to the tournament saying that we need to be as good a we can and then it is for you, for the pundits who assess the tournament to see who are the favourites. This tournament, being a host or not, is going to have a big effect. Being a host in a major tournament is an unknown element: how will it affect the performances of the teams? We don't see ourselves as favourites. If you ask me to assess it in a pundit way, I see eight nations that have got their own reasons to be considered as potential winners."
Romelu Lukaku is excelling at Inter Milan. He is the right fit there. Why didn't it work out for him at United?
"It worked out at United, I think. He made a huge impact when he arrived. Hi initial contribution was exceptional. The team won. Football is a team sport and when a big club with the magnitude of United doesn't win it is pinned on individuals. It reached the point where it was beneficial for United and Lukaku to part ways. The later part of this time at United made him hungry for a new project. I have never seen a difference between the player at Inter Milan and the player at Manchester United. He is just an exceptional goal scorer. At a young age, he had that gift. At times, how you are used in a team affects the performance of the team. Sometimes it happens in a big club that the results are not there and then changes are needed. But his numbers as a goal scorer… you are not gonna see better numbers!"
What are your thoughts on Group B at Euro 2020 with Denmark, Finland and Russia?
"We are very excited about this tournament. It is historic that you have twelve host nations in the same Euros, but there are difficulties. If you are not a host, you can be in a disadvantageous position. Belgium was a seeded nation, but we are playing our group games away from home. We have Finland, who almost play at home in Saint Petersburg. It is very close. Russia at home and Denmark in Copenhagen as well. So, it is difficult, but this is the price to pay in such a unique format. Again, we need to celebrate that opportunity rather than not seeing that being seeded has become an advantage for us."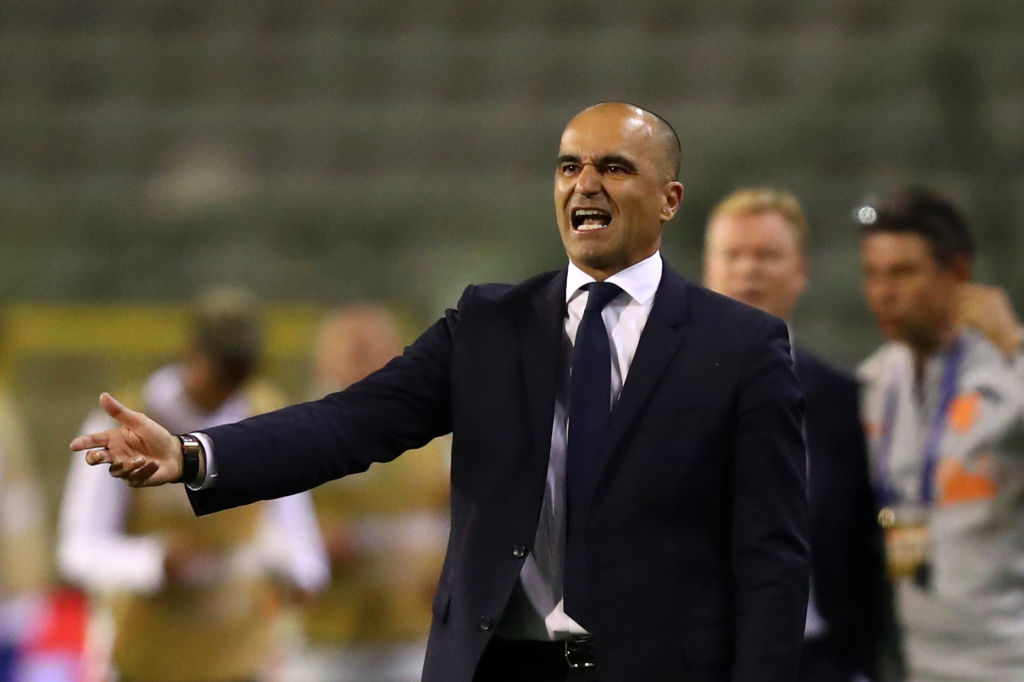 You have also become the technical director of the Belgian FA. How do you see the structure of Belgian youth football and the game at large? What needs to be done for Belgium to remain at the top?
"It is a different proposition from what Belgium faced in 2000. Back then, there was a need to set the identity for Belgian football and to educate players in a specific manner. With successful development, young Belgian players get attention from a lot of clubs and a lot of leagues. Every time, they want to get these players at a younger age. Our challenge is to keep these players in Belgium until they are ready.
"There is no set age for them to stay in Belgium because every player has his own evolution, but the players can't leave Belgium when they are not ready to play abroad. That is one of the biggest challenges. For that, we need to educate parents. We need to get the league competitive enough for these players to develop here when they are young. Clubs need the opportunity to give younger players a chance in their first teams, in the Pro League. There are many aspects that we need to carry on developing. It is not the same to play for a national team or to play for the national team that is expected to be in the top three positions of the FIFA ranking. Those are the challenges. We need to approach them in the same way as it was done in 2000, but with a global vision, long-term ambitions and in different areas."
Interview with Roberto Martinez ahead of Euro 2020 by Samindra Kunti
If you want to read more from Roberto Martinez, as well getting the inside track on every finalist ahead of this summer's tournament, then make sure you pick up a copy of our Ultimate Euro 2020 Guide by clicking here. Don't forget that you can also keep up-to-date with all of our online coverage by clicking here.