North Macedonia boss Igor Angelovski looks ahead to Euro 2020
Why do you think it took (North) Macedonia such a long time to make a mark in football as other former republics of Yugoslavia thrived in the sport?
"Yes, it was a history moment for Macedonia, participating for the first time in the final tournament. The reasons are many. I have worked for five years in this project. We worked all together, the federation and the players in the first place. They deserve all the plaudits for this result. We must plan our preparation well to present our country and national team at the best level possible in the tournament."
You tend to play with a back three with the national team. Why?
"In Macedonia, you make the strategy of play with the kind of players that you have at your disposal. A coach may have very good players to use three at the back. I play with a four-man defence and a three-man defence and those are the two strategies that I use. It was advantageous and the opponent doesn't know which strategy I will use. Some games, it is a back three; other games it's a back four."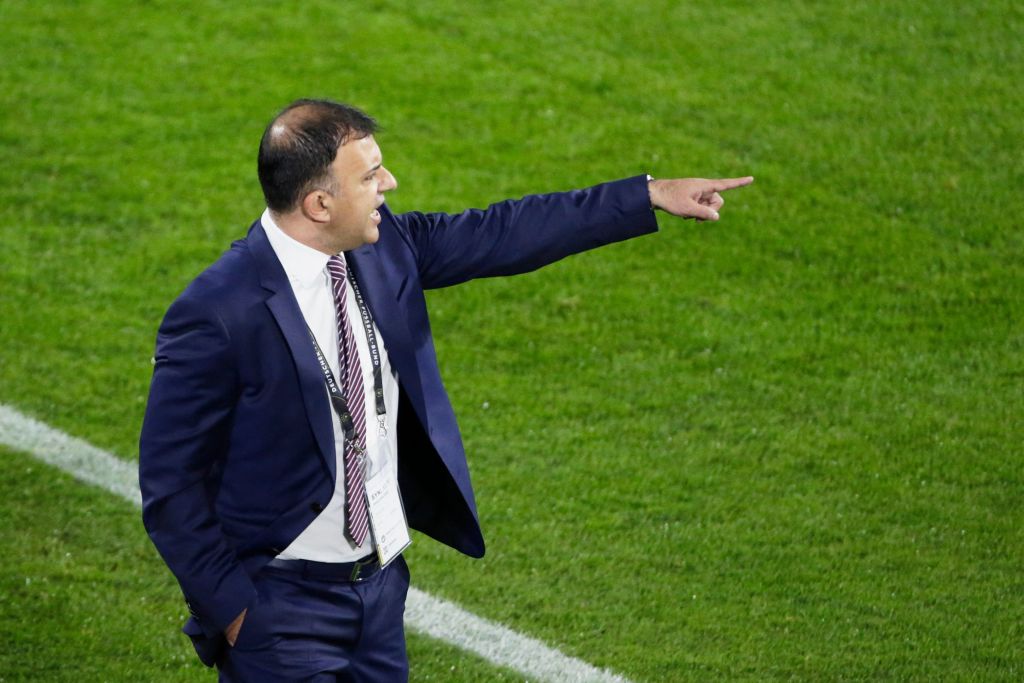 Overall, what's your coaching philosophy?
"My coaching philosophy is always to play offensive football, that allows the fans to enjoy the game. I want to score more than the opponent."
Will you take a more conservative approach at Euro 2020 given the level of opposition?
"We have to try and stick to the same strategy, but we will play strong teams. It is a pleasure to participate and the goal is to improve. In football, you never know. I want my players to give their maximum in the shirt of the national team and to be a real team. You can get good results if you play at your maximum as a team at the Euros."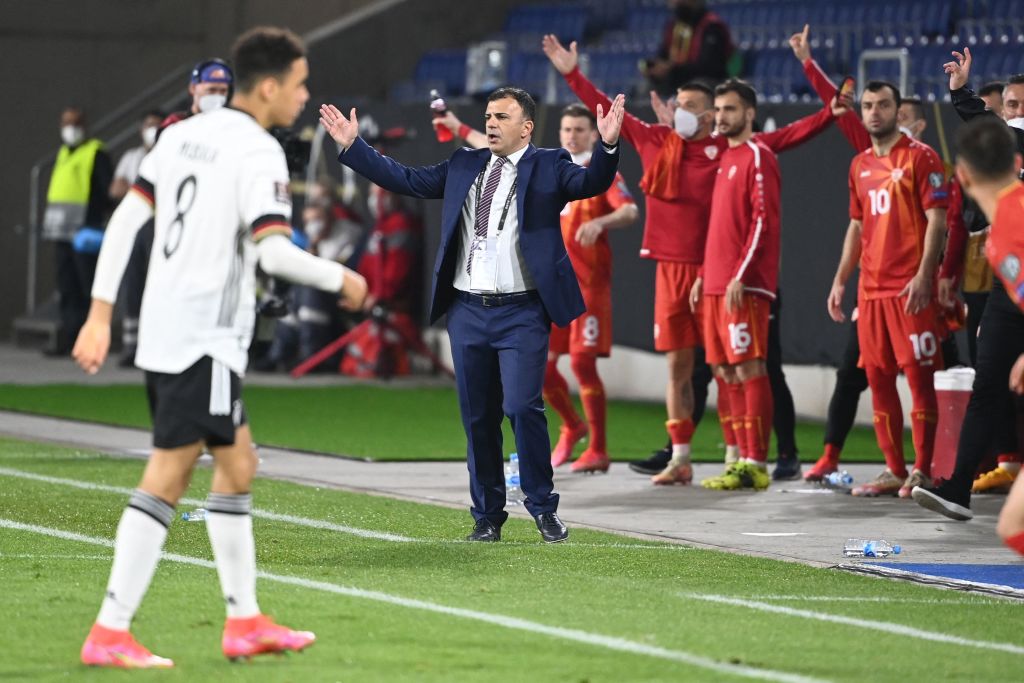 Most of the team's forwards are nearing retirement: Pandev is 37, Trichkovski 33, Velkoski 33, Nestorovski 31. Is this a concern?
"It is not a problem. Pandev has great experience. I know he is 37, but, normally, he is in good physical shape. His level of quality is very important to the team of North Macedonia. At 31, Nestorovoski plays in the Serie A. He has experience as well. We must think about the future and hand the young players a chance to play when they deserve it."
How can you maximize the spot kick ability of Enis Bardhi?
"He is instrumental. I believe in him and I hope that his problems with injury will end. He is one of the key players."
The Netherlands are the favourites, but do you see possibilities against both Austria and Ukraine?
"They are the favourites indeed, but the other two national teams are also top. We respect them and will play to get good results against them. We see possibilities. Why not? In football, everything is possible.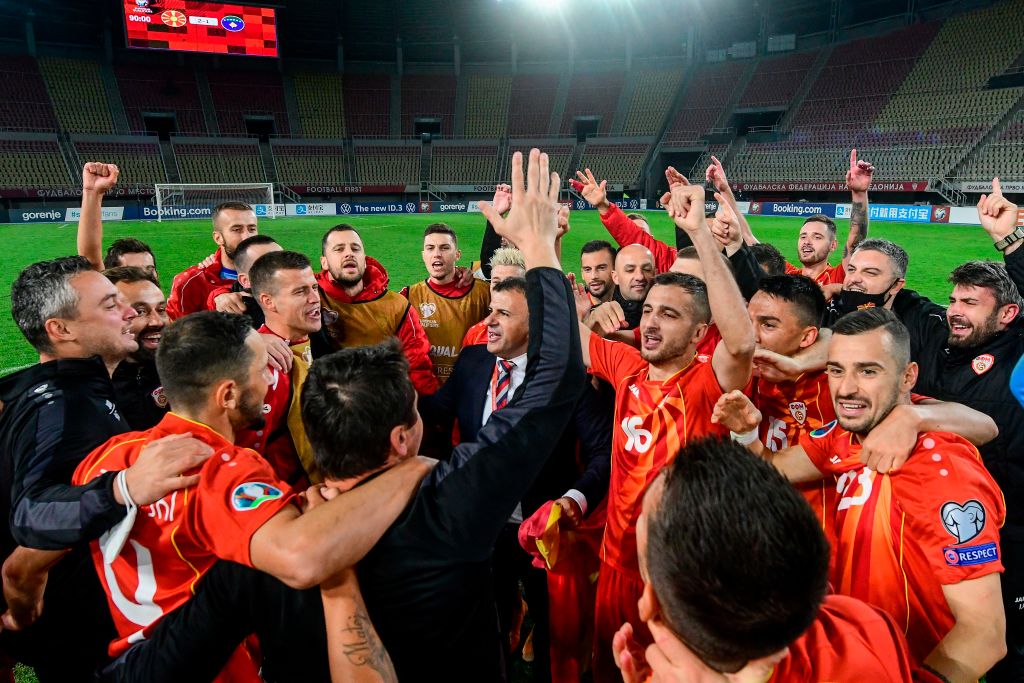 "Macedonia's ambition is to present the country at a high level. If we have a chance to take points we will. It is the first time our fans will be able to support with the shirt and flag of our country on. It makes me happy. We are living the dream."
How has qualifying for a major finals with Macedonia changed your own life?
"My life is always normal. I thank my family – my wife Tania and my children Luca, Luna and Lena – for supporting me."
Interview by Samindra Kunti
If you want to read more from Igor Angelovski, as well getting the inside track on every finalist ahead of this summer's tournament, then make sure you pick up a copy of our Ultimate Euro 2020 Guide by clicking here. Don't forget that you can also keep up-to-date with all of our online coverage by clicking here.