Hungary boss Marco Rossi looks ahead to Euro 2020
A majority of your players do not ply their trade in major European leagues. Is that something that you would like to see changed in the future?
"When you have players in Germany, Italy, England or Spain, you have players that are absolutely used to play at international level. When you have players that are not playing regularly in the Champions league or the Europa League, it's much more difficult to reach to the right intensity at the right moment. At the international level, the minutes of playing time time makes the difference. For sure, in the players' club it can be higher but with the national team it must be high too. So, we need players that are absolutely performing constantly in their championship at the top level. I hope to have more players playing in the top leagues in the future."
What are some of the signs that you are seeing on the ground that Hungarian football is moving forward aside from your team qualifying for Euro 2020 and Ferencvaros returning to the Champions League?
"There is not only Ferencvaros, but Videoton is also a very competitive team. This year they didn't reach the Europa League group stage, but in the past they have reached it twice. For next season, I hope that Videoton could be in the Europa League group stage again. We need to find more clubs and teams that can be competing in the future."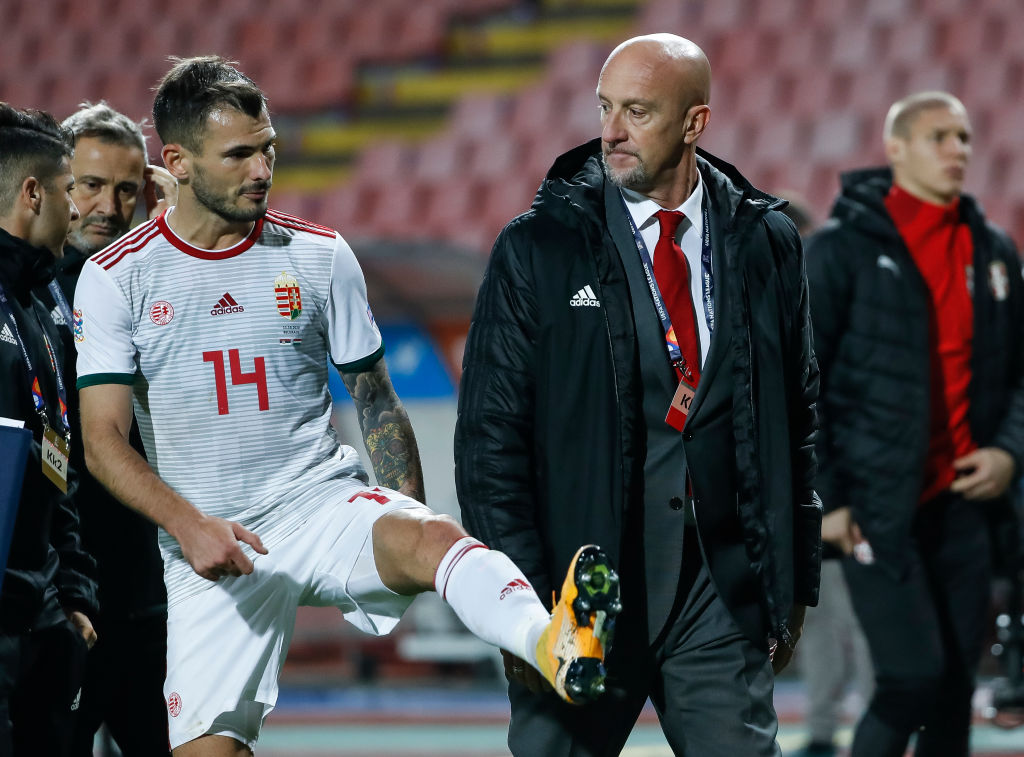 You contracted the coronavirus and that meant you couldn't coach on the touchline against Iceland. What was your experience like with the virus?
"To be honest, I suffered only for a couple of days. A little bit of ache and fever around 38 degrees, but, to be honest, I didn't suffer anything else. It was not so tough for me, but I was positive for more than 20 days and I only got a negative test after three weeks. For the rest, I didn't suffer from anything special. To be honest, I have suffered more from influenza in the winter in the past."
You didn't get enough time at the start of your reign to train, but with the pandemic there is even less time. So, how has that affected your overall planning for the European Championship?
"We had to stay nine to ten months without meeting the players physically, but we were in contact with them. We had to change our way of working a bit, but our contact with the players was more intense through telephone and video calls. That's what essentially changed. Playing without fans also gave some problems. Abroad that was not a disadvantage, football with fans is the stands is simply something else."
Is the first game against Portugal perhaps the key game?
"It is really important that you start well. We started well in September, in October and in November. It always gave us the opportunity to feel more confident and we did well. So, in this respect I agree with you. The first match could be key."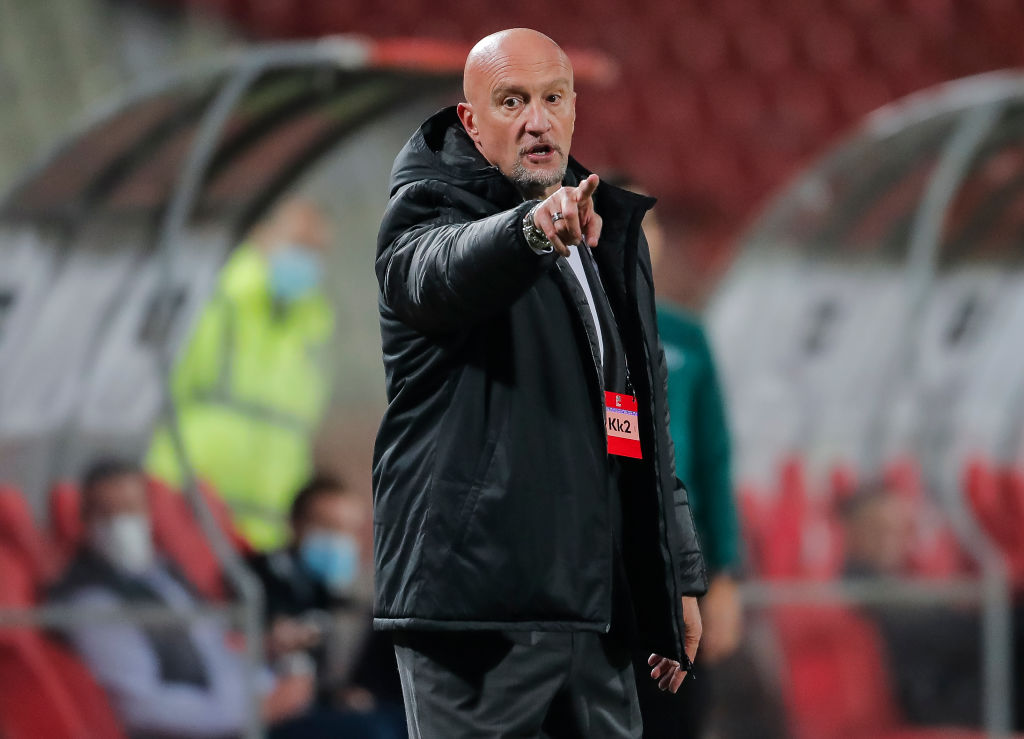 What are you hoping to achieve with Hungary?
"In my view, 2020 is already gone. The future is what matters now and I will be happy, really happy if we could do an absolutely decent appearance in the Euro and I would be happy if we could qualify for the World Championship. It would be the first time in 34 years after the 1986 World Cup. That would be great. If we are able to achieve something like that, I could really say that I left my mark in the Hungarian dugout."
Euro 2016 is mainly remembered as a rather defensive tournament. Do you expect this summer's European Championship to be different?
"It is difficult to say. The calendar is really tough with matches every three days, more or less every week. It will be really difficult for the players and for everybody to manage. Everything will depend on the physical condition of the players that will play the European Championship, but if everybody can maintain a more or less good physical shape we will, I think, see a more offensive championship."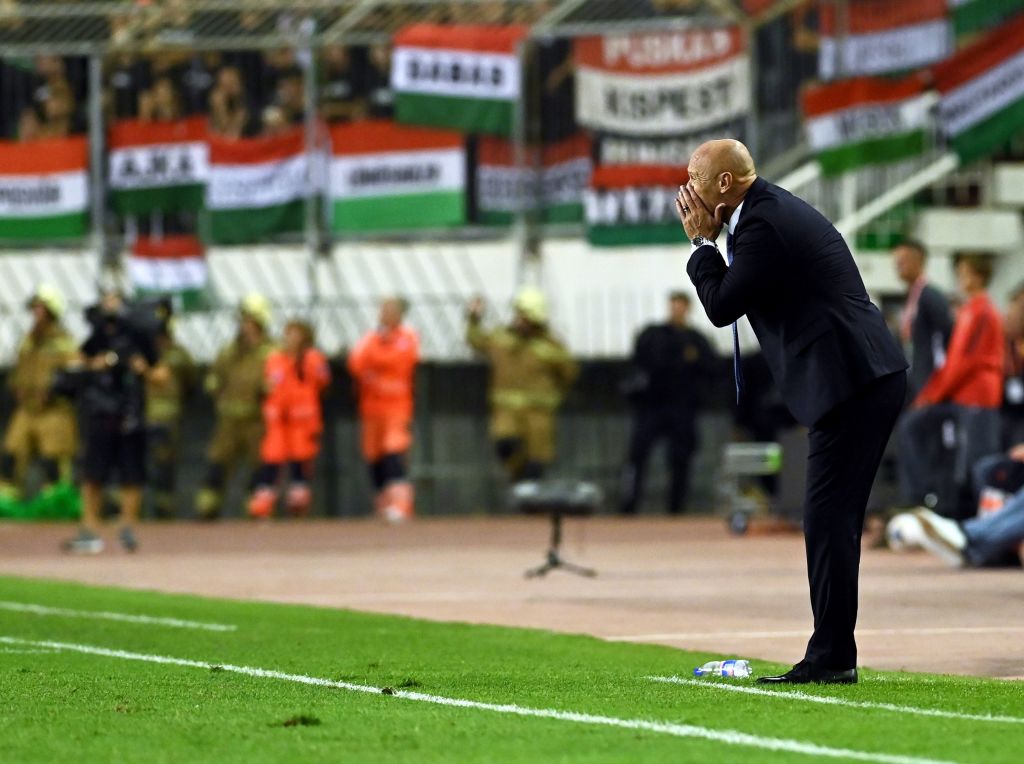 Do you think that today there is too much football?
"Too much? No! I like football. I even like to watch football matches every day. For the players it is not easy to play every three days. They could be really tired come June."
Interview by Samindra Kunti
If you want to read more from Marco Rossi, as well getting the inside track on every finalist ahead of this summer's tournament, then make sure you pick up a copy of our Ultimate Euro 2020 Guide by clicking here. Don't forget that you can also keep up-to-date with all of our online coverage by clicking here.