Just over a year after playing his final game for Bayern Munich, Arjen Robben is back at boyhood club Groningen. The 36-year-old ended his career in 2019, but when he felt an urge to return, there was only one team he wanted to join. Mark Gleeson spoke to the Dutch winger about his comeback…
How did you get to this point where you are about to play again?
"When I retired just over a year ago, I wrote in a small, open letter that the decision was the most difficult of my whole career. It was also a little forced, although at the time I didn't really go into that. But physical problems were at the heart of the decision, so it was kind of forced on me.
"We then decided, OK, the career is over, but we'll stay another year in Munich to enjoy the city and get used to the idea of no longer being a footballer. I had a good time with the family, doing things like skiing. But eventually, the sports lover in me was searching for something to keep busy. I had contact with Erben Wennemars (former world record speed skater), who came up with a whole load of physical challenges for us to do together.
"We were in full training to do the Rotterdam Marathon, but unfortunately the coronavirus threw that flame in the water and the marathon was postponed. I was feeling good physically because I'd been training hard.
"I've always kept in contact with Groningen from when I left at the age of 18. I've seen the ambition they have, their vision for the future.
"It appealed to me. And so, during the crisis, I started to think about things. We as a family were heading back to Groningen, and what could I do for the club? I didn't have any burning ambition to become a coach and given I was feeling really good and physically fit – the aches and pains had disappeared – I realised where I'd be of best value was still on the field. A week after the club management came to see me in Munich in May, I decided to give it a go. I started football specific training almost immediately.
"I have a really good feeling for the future and for me the most important thing can be described in a few words – "love of the club".
"I don't think I would have made a comeback for any other club. This was the only option for me, and I hope I will get a lot of pleasure out of it."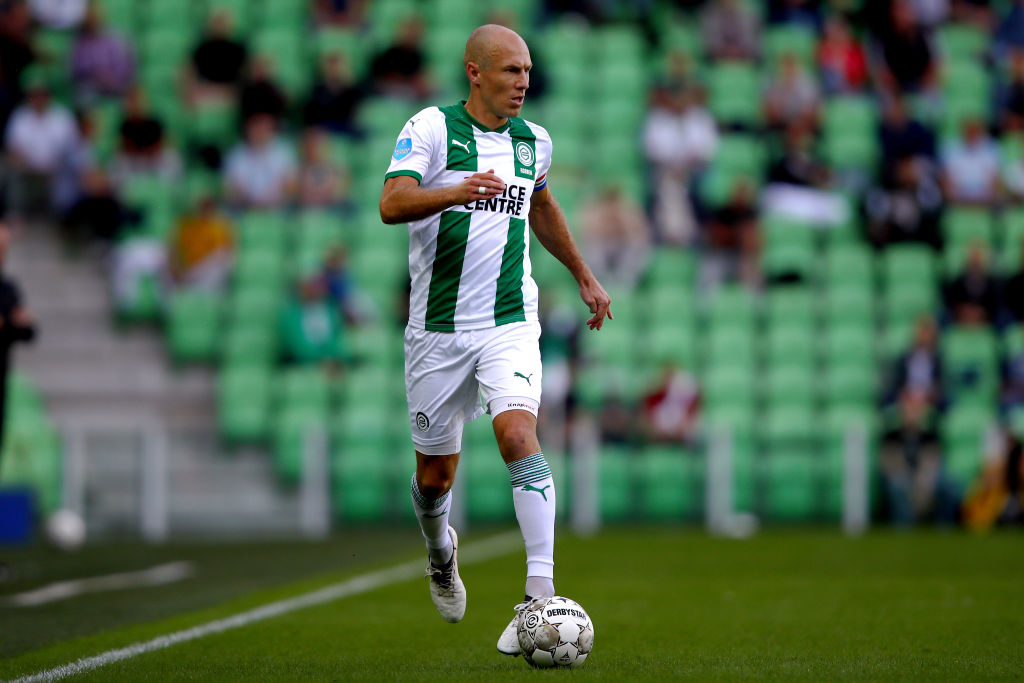 Your return created a real buzz about the club – Groningen sold 1,600 extra season tickets in the space of 30 minutes after the announcement. What did you make of that?
"I was aware of some of the reaction. It was double delight for us as a family, because the excitement came just as we arrived after driving up from Munich to begin our new lives, having spent 11 years in Germany and 18 away from Groningen. We got a great family welcome-home party and then after checking my phone, the reaction was very nice to see. The positive reaction has given me a great feeling."
So, the coronavirus crisis played a major role in this decision. Can you explain this a little more?
"Yes, it certainly played a part! You realise how terrible and how tedious something like this is, but then ironically there were one or two positives. I don't know if I'd have taken the comeback decision if I hadn't been cooped up at home. Maybe I would have. I had the time to think to myself: "You are going home to Groningen, what could you do for the club, what would you find appealing for yourself?" Then it was very clear to make a return to the pitch."
You are going from playing with the likes of Robert Lewandowski to working with Groningen players. How will you handle the change in quality?
"We have to be honest and admit there is a difference in quality between Bayern Munich and Groningen, but I see that as a positive challenge. What is important is that I'm doing this because I think I will enjoy it but also to help the club. There is one way for me to be able to do that and that is by example. I hope I can influence the youngsters, but I'm not one who is going to be talking to them all the time. It is by your own actions, both on the field and in the changing room, that you can help. It's really about proving your worth on the field where you can be a good example to the rest of the squad."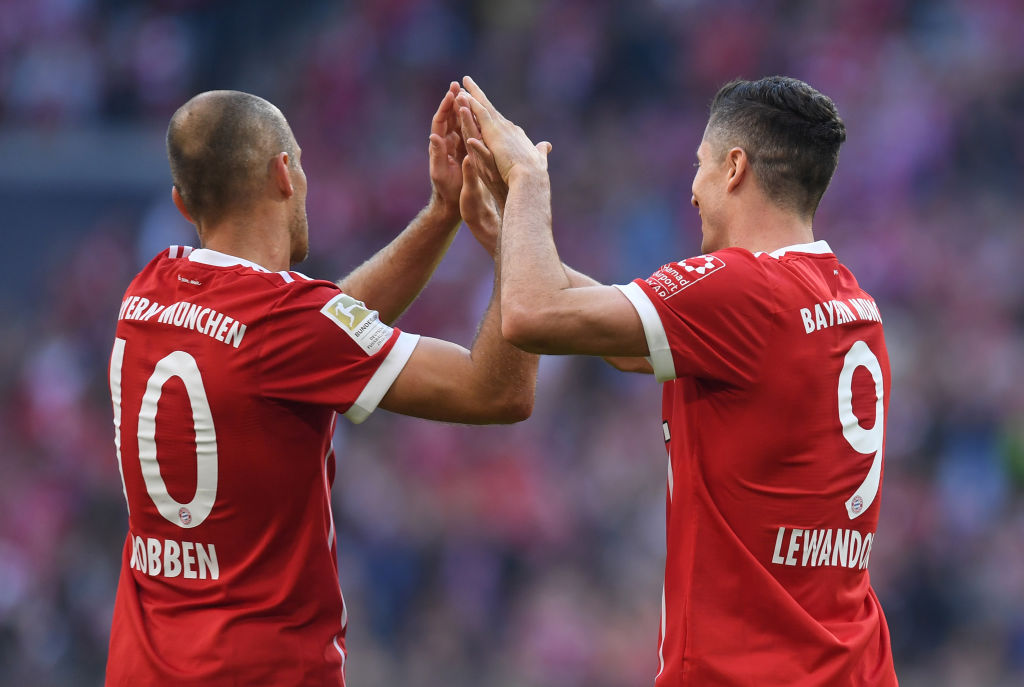 How long do you think you can carry on with the comeback – maybe two or three seasons?
"No, I don't want to look too far ahead. I see this not only as a comeback but also an effort to play again. We will have to see how physically challenging it proves to be. That you will only know by playing.
"My objective is to be back on the pitch and play in the games, but I think it is also important – to avoid disappointment from everyone – to point out it could vary from zero games, or one or two, to… well I won't say 34 games because I've never managed that in my career! But I hope a whole lot and that's what I'm aiming for. I feel very positive about it and I'm going to give it the best I can. But how it turns out, no one can predict."
Will you be cycling to training, as you did when you were 18?
"Probably, yes! We built a house that is a good cycling distance from the training ground."
How much did you miss football?
"To be honest, I didn't miss it at all for the first six months. I enjoyed a lot of other things. I'm a sports fan who enjoys other sport too. I still think that if I had got a really nice offer from a big club, or if Bayern Munich had said: "Hey, come back" I would not have done it. So, this is the combination of not only wanting to play again but to also help Groningen. I don't think I would have done it otherwise."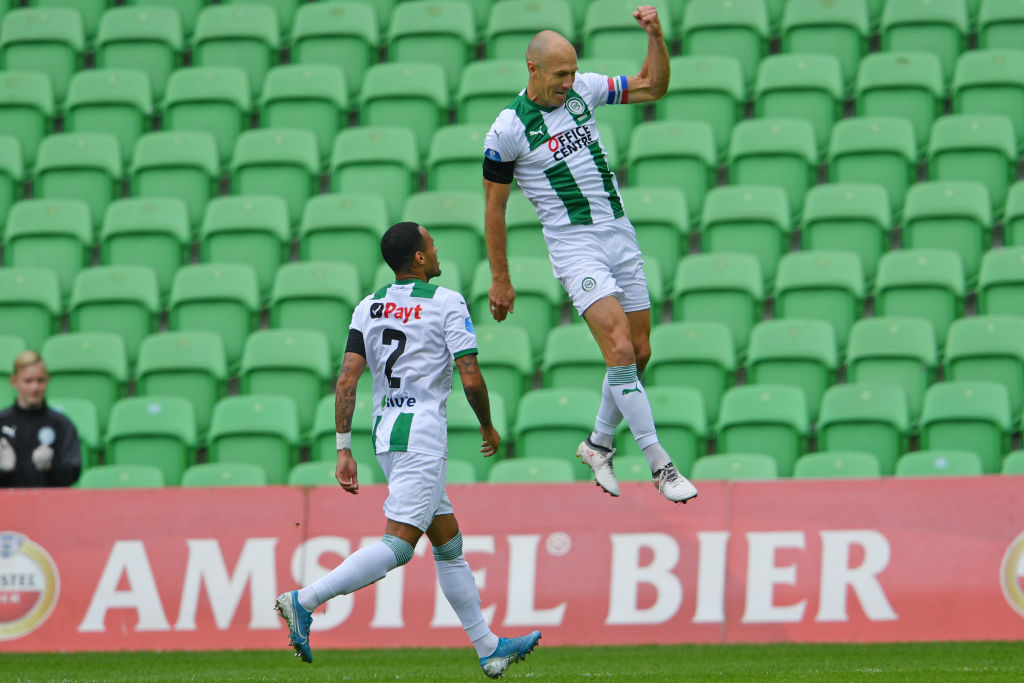 What about football did you miss?
"The matches, the full stadiums. Also working towards an objective, like trying to qualify for major tournaments with the Dutch national team or big championship matches with your club. That's what motivates me and that's what I'll be looking for with Groningen, especially when the public are allowed back. We'll have to see how that all develops but that is what I'm looking forward to."
You started out at Groningen aged 16, but then left at 18 to join PSV. Can you explain a little bit more about your affection for the club?
"This is where I come from, it's home. It's where I grew up. I came through the youth structures, four and a half years before my debut. I was ready for the opportunity and I did leave fairly fast. But for me, I've come home, and FC Groningen are a part of that."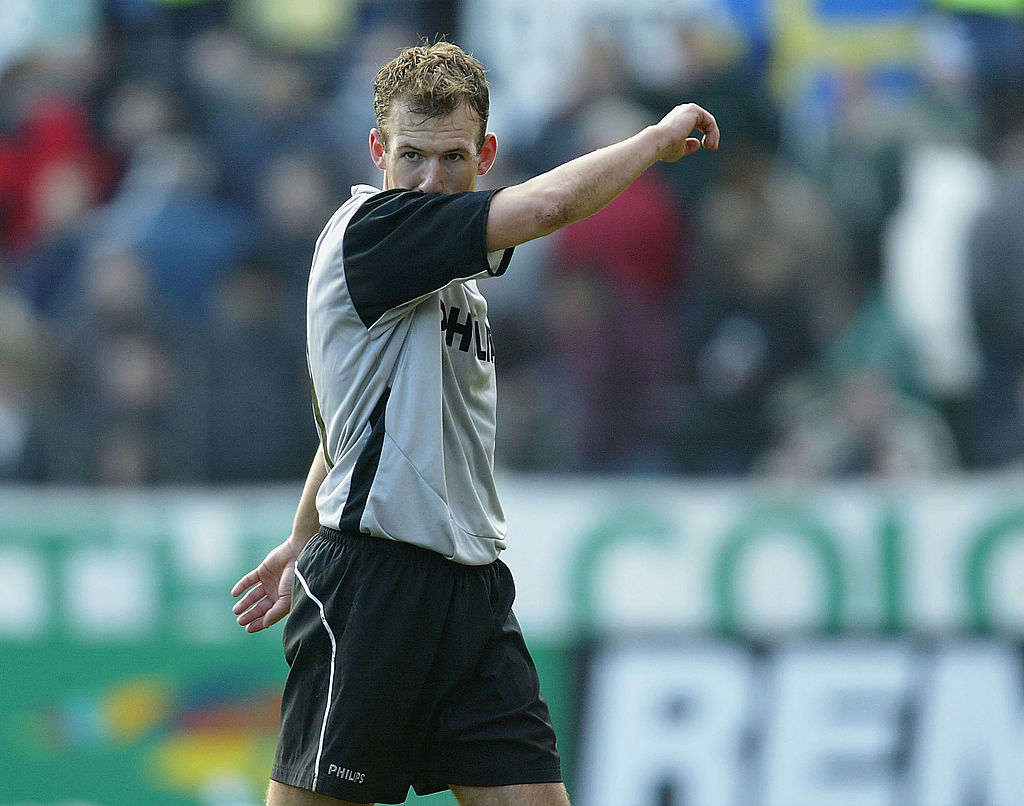 Your wife played a big role in help initiating your comeback, what was your reaction to that?
"Obviously if you step away from the game after 20 years and then a year later you want to go back, it is something you have to talk through thoroughly first with your family. I was surprised how positive she was about it, she really likes the idea of a comeback at Groningen and supports it. We have been together since I was 18, so we've had an enormous adventure together. It makes it easier that after all these years of travelling to Eindhoven, London, Madrid and Munich, we have returned home."
Interview by Mark Gleeson