One of the biggest breakout talents of 2020 chats to World Soccer about his rise to stardom.
You played 49 games for Manchester United last season, scored 17 goals, then got called up by England. How do you reflect on 2020?
"It has happened so quickly. With United you can be called in at any time and I was called in to some Europa League games early in the season and took my chance. I took every game as it came and have just been out there playing my football. I've got a good group of lads helping me at United, so it's all good."
Have you had time to sit back and pinch yourself at any point?
"No, not really. Games came quick last season, with the Europa League and all of the other cups, so you had to be ready and focused at all times, so I didn't get the chance."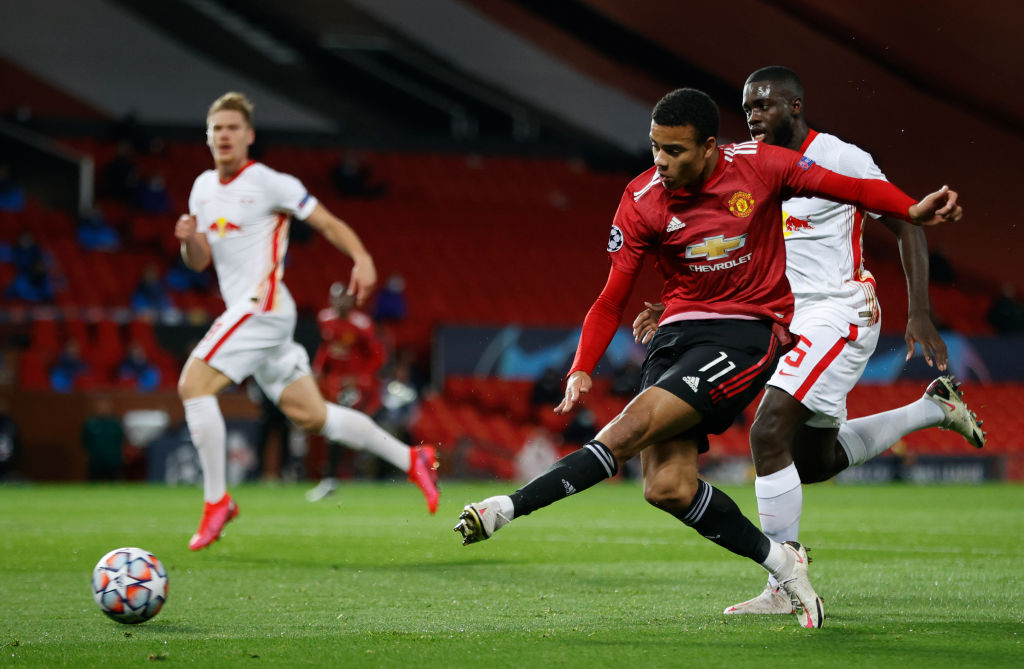 How did it feel when Ole Gunnar Solskjaer turned to you, in that game at Paris Saint-Germain, to give you your professional debut for United?
"It was a Champions League game, so I was a bit nervous. But I was raring to go. All of us on the bench were waiting for our opportunity to go out and help the team. The manager came and looked at me and from there I was just happy to make my debut. I know that not many people can say they made their debut in such a special game as that, so it was big."
You were only 17 at the time. How much belief did you take from that?
"It gave me a lot of confidence in myself and that he had confidence in me, to put me on at that stage of the game. I'm glad he did because it's obviously helped in my career. Now things are more "calm" and I'm more used to it. The pressure was high in that game, not just for me, but for everyone, so I'm glad he did."
Is it true that you started out as a midfielder?
"Early on I was more in the No.10 position, behind the main striker. But as I was going into the youth team at United, I got pushed forward to be the No.9, and started scoring goals, so it just came natural to me then."
You're known for being particularly two-footed, but which foot do you prefer?
"I prefer my left foot, but I am very happy on either. When I was younger I put a lot of practice in on both feet and that's stayed with me. I'm really glad I did that at such a young age because it is benefitting me and my game today."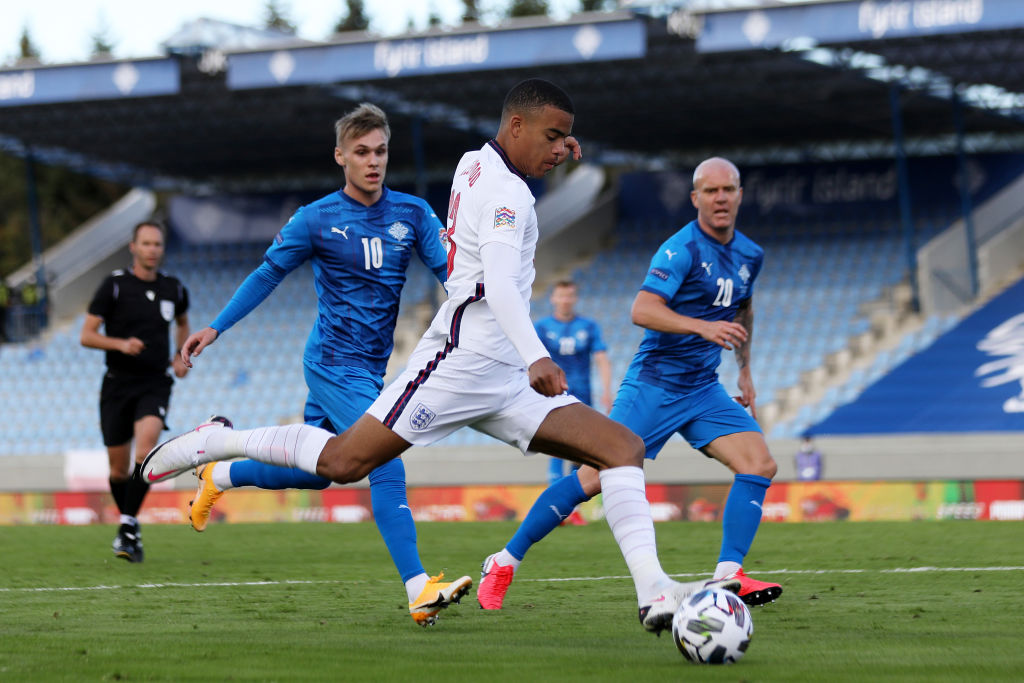 Manchester United's academy has a proven track record of developing players – how much belief did that give you as you were pushing through?
"I think the pathway is really important. That is clear at Manchester United with Scott [McTominay], Marcus [Rashford], Jesse [Lingard] and obviously Paul [Pogba] coming through those ranks. The pathway is clear to see, you just have to take your chances and go for it."
Was there a particular moment in your youth career when you thought: "I might actually make it"?
"Maybe when I was in the Under-18s or Under-23s and scoring frequently. At that time I had a lot of confidence in myself. I was just going out and enjoying my football. I remember thinking: "It's getting serious now" as I was going up to train with the first team a few times. I was just waiting for my chance patiently and when it came I took it."
What's the best piece of advice someone has given you?
"It was Ole, the manager. He says to all of the young players that are coming up: "Just go out there with a smile on your face. You are playing for one of the biggest clubs in the world, just go out there and express yourself. You've been waiting for this for all of your life, so just go out there and enjoy it.""
Your manager is obviously a former striker of some note. How much has he helped you develop?
"Ole has been a big part of my game and development. He has helped me to get to where I am now and has given me the chances to prove to everyone what I can do. I'm glad he's there. He's a good manager, and he knows what he's talking about because he's been a great goalscorer for Manchester United himself. When he talks to me I always listen and take his advice."
Wayne Rooney has said you're the best finisher at United and can replace Harry Kane as England's No.9, while Alan Shearer has said you can break his Premier League goal record. How do you process praise like that?
"Obviously it's nice to hear those things, but it's all about staying focused and proving your point on the pitch. To hear things like that off Wayne, obviously a United legend, is amazing. I watched him as a kid, so for him to be talking about me like that put a big smile on my face. But I know it's really important to stay level-headed."
Would you say that breaking records is one of your career targets?
"I don't think there are any footballers who don't want to break records. If you don't there's probably something wrong. It's always nice to have visions and goals in your football career and that's the aim for every forward – to go out and do your best to break records and hopefully be remembered forever."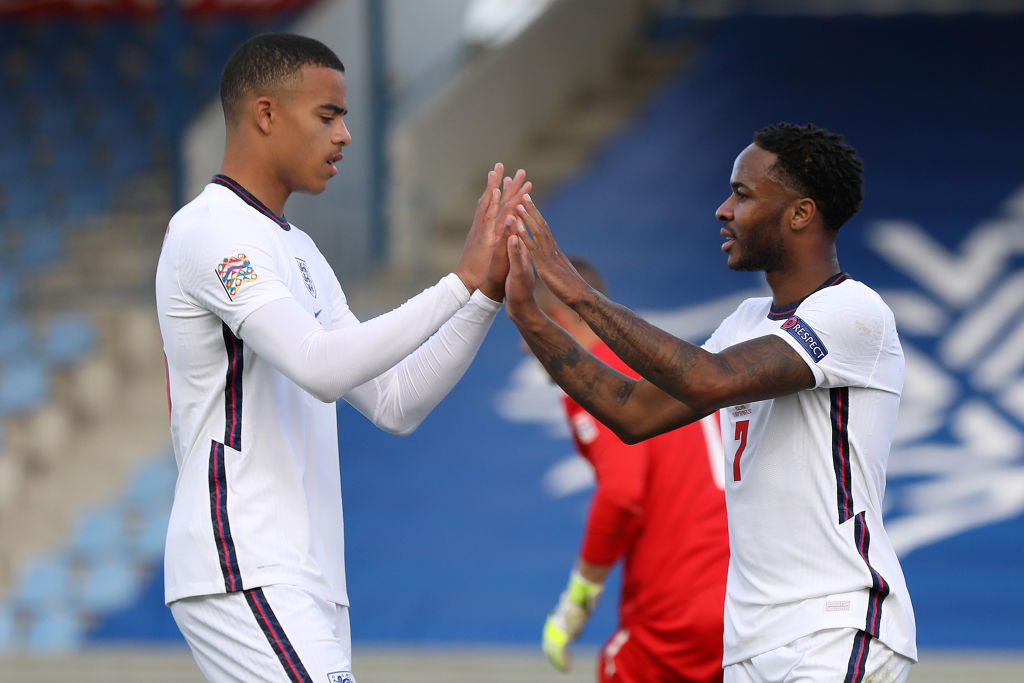 Before joining the England squad in September, who were you most excited about training and playing with?
"Harry Kane. I watched him in the Premier League when I was in the youth team and he's obviously a great finisher. He's a role model."
There's a lot of competition for places in attack with Kane, Jadon Sancho, Marcus Rashford, Raheem Sterling and more. Are you ready to compete with those guys?
"I feel ready to compete with anyone. Competing for England is just like being in the league – you have to go out there with a smile on your face and just play football. That's what it's all about. Obviously when the squad is together England is a team and it's good that everyone is pushing for places, it makes the training better and hopefully makes the game better."
Who has been the biggest influence on your career so far?
"Marcus [Rashford]. He's come through the same pathway as I am following at the club, he's helped me a lot, and it's so good knowing he's done the same. He's been in my position and knows how it feels, so it's nice to have someone like that with me and to look up to and play with. He's a good lad. We are all proud of him and it's amazing what he's trying to do for people."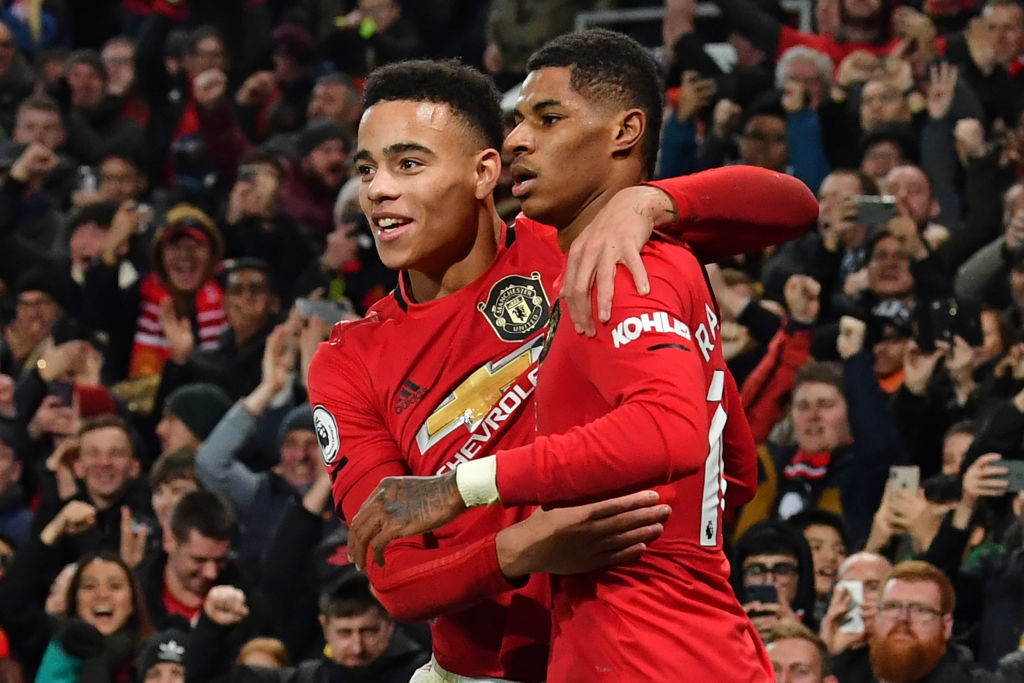 How do you feel the sport has changed with the Black Lives Matter movement?
"It's changed massively in many ways. We have the logos on the sides of our shirts and go down on one knee before the games, so it's now spoken about. As part of the Premier League we are trying to send the message out to the whole world that it is important for everyone to know the reasons why this is happening and think about it. We don't want racism in football or anywhere worldwide, so it's good that the Premier League are trying to send the message out to everyone."
Interview by Matt Read
This interview first appeared in the Winter Edition of World Soccer. You can purchase old issues of the magazine by clicking here.