The Netherlands defender looks ahead to Euro 2020.
There aren't many 21-year-olds who will go into this summer's tournament with as much pressure on their shoulders as De Ligt.
Having made his international debut at the age of 17, the Juventus defender has already been a key member of the Dutch squad for the past few years, forming a solid partnership alongside skipper Virgil van Dijk. Yet with the Liverpool man's place at the tournament in doubt following his knee injury, there is every chance that De Ligt will be the Netherlands' first-choice centre-back at Euro 2020 – in spite of a shoulder injury that ruled him out of last autumn's fixtures.
Not that he's unfamiliar with pressure. As the youngest captain in the club's history, the defender led Ajax to a league-cup double and the Champions League semi-finals in 2018-19, before joining Juventus for €75 million.
In his short career, De Ligt has already played under two of his country's finest centre-backs in Ronald Koeman and new boss Frank de Boer. Here, he tells World Soccer about the differences between the two, and the Netherlands' chances at this summer's tournament.
What were your thoughts on Ronald Koeman leaving the national team set-up?
"Nobody wanted to see him go – but at the same time I think there was a respect for his decision. The chance to coach Barcelona is not an opportunity that you get every day and he obviously felt it was one he could not turn down. We had to move on and we are excited for the future."
How do you expect things to change under Frank de Boer?
"He has his own ideas and we are all excited to work under him. He has achieved so much as a player and as a coach with Ajax, and the players want to help him achieve things with the national team now."
Are you excited about working under an Ajax legend in De Boer?
"We are all excited. He achieved such great things with Ajax, with Barcelona and is one of the most-capped Dutch players of all time. We all know what he is about and his reputation. Many of the players would have grown up watching him – and even the younger players who don't remember seeing him play live know of his status and everything he has achieved."
De Boer left before you made your Ajax debut, but how much interaction did you have with him before he joined Inter?
"I had interaction with him – he was of course involved with the youth team and he has always been a coach who is supportive of the younger players and wants to bring them through. He is prepared to give chances – and it is up to all of us to take them."
What are your thoughts on the Nations League, having reached the final in 2019?
"It is the chance for games against top opposition and gives the coach chances to try formations, to give players a chance, and for the team to get to play together. It would have been nice to win but it really does help with preparation as well."
Euro 2020 will be your first major international tournament. Describe your emotions about it.
"It was important – there is relief for the nation and for the fans that we have qualified. We are a nation that should always be represented at World Cups and European Championships but there is no given right. We worked hard to get there and now we want to do well."
It's also the first major tournament for the Netherlands since 2014. Does the squad feel pressure to succeed?
"The first feeling is relief but we have not just qualified to make up the numbers. There is always a degree of pressure when playing for the Netherlands, because there is always the expectation we should challenge for international trophies. We know what is expected of us though and we will be ready."
Is the squad feeling confident that they can go far in the tournament?
"With any knockout tournament, the first priority always has to be to progress out of the group stage. Most tournaments there is one nation that fails at the group stage that nobody expected to. Once you are out of the groups, you know it is not many games until the final and you can really start to dream."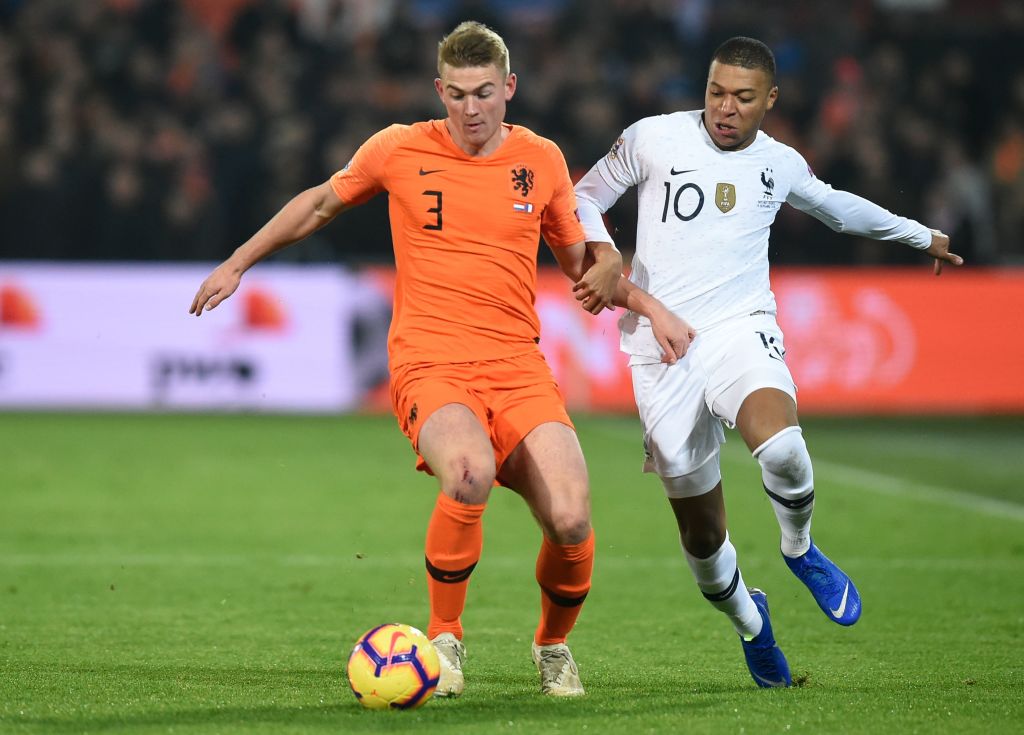 How has the postponement of the Euros affected the squad? Will it be a help or hindrance in terms of preparation? Memphis Depay is now fit again, for example…
"I am not sure it really matters. It was postponed for matters that were out of anybody's hands. Some players might be back but now there might be others who are injured, so I don't think the postponement helped or hindered. It is just one of those things."
How much of a boost will it be playing group games at the Johan Cruyff Arena – even if it ends up being without fans?
"At the moment we don't know how the tournament might look in regards to fans being there. When you talk about a European Championship or World Cup, of course you want to play in front of your own supporters – but it will be safety first and we will have to see where we are."
You've been drawn alongside Ukraine, Austria and North Macedonia. Are you happy with your group?
"I am happy we have qualified, but I don't think we have been given a kind group or anything like that. They are all nations who we need to treat with respect. There will be no time for complacency – all opposition must be given credit."
What major nations concern you the most going into this summer's tournament – who will be the other favourites to watch out for?
"France, Belgium and Germany have very strong teams and I am sure they will all have big ambitions. England also have a very good young team. Spain and Italy can always find a new gear at major tournaments so I think there will be many nations who are going to have the confidence they can win."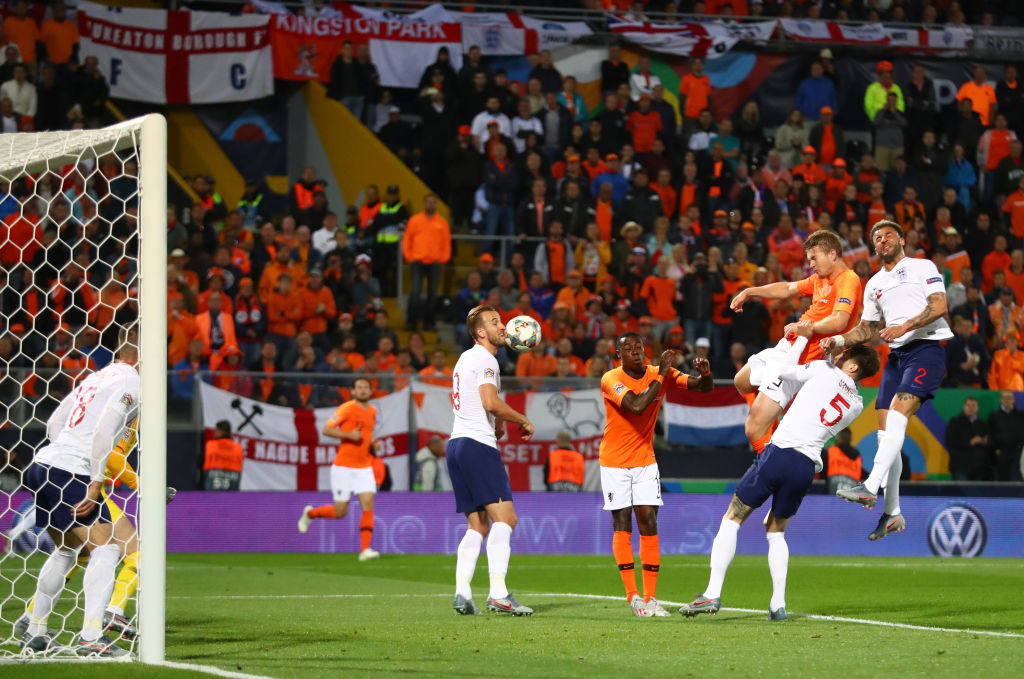 What can you tell us about playing in defence alongside Virgil van Dijk for the Netherlands? Is he currently the best defender in the world?
"His injury has been unfortunate for him – but I know his character and he will come back stronger. You want to be your own player and have your own style, but when you play with somebody with the quality of Virgil you have to try to learn from him and look at the attributes he has that you know you can improve on. He has been the best defender in the world over the last two years and it's important I learn from him when we play together for the national team."
Is it your ambition to eventually inherit the captain's armband from Van Dijk?
"If you ask any player I am sure they will say it would be a dream to captain their country. Virgil still has many more years ahead of him playing at the highest level and I am sure he is not ready to give the armband up yet."
Interview by Donald Deane
This interview first appeared in the January Edition of World Soccer. You can purchase old issues of the magazine by clicking here.