RIP Paolo Rossi (1956 – 2020)
In 1982,World Soccer launched its prestigious end of year awards. In the year that Italy won the World Cup, Paolo Rossi was voted Player of the Year and Enzo Bearzot Manager of the Year. Brazil pipped Italy to a clean sweep by claiming the Team of the Year award.
It was reported: "The story of Paolo Rossi comes straight out of football fiction. If you read it in a novel you'd throw it away as absurdly fanciful. Life doesn't work that way. "Banned for two years in the Italian match-fixing scandal, Rossi returned to action at the tail end of the league season, almost immediately became league champion with Juventus, then picked up the pieces of his international career to such effect that he finished as top scorer in the World Cup finals. "He scored six goals in Spain – including a hat-trick against Brazil and the opening goal in the Final – to complete one of football's most staggering fairy tales."
Here's World Soccer's interview with Paolo Rossi from October 2010:
Are you happy that you played in your era and not today?
"I am happy that I played in my era, but I'd be happier if I was playing today. The huge wages, new rules and the fact that, for a striker, scoring goals today is far easier than in the past, all makes it more appealing. But I'm happy with what I achieved in my career, I cannot complain really. It's funny, I still get recognised all over the world and in Brazil, even today, I cannot take a taxi – I cannot find a driver who is willing to take me!"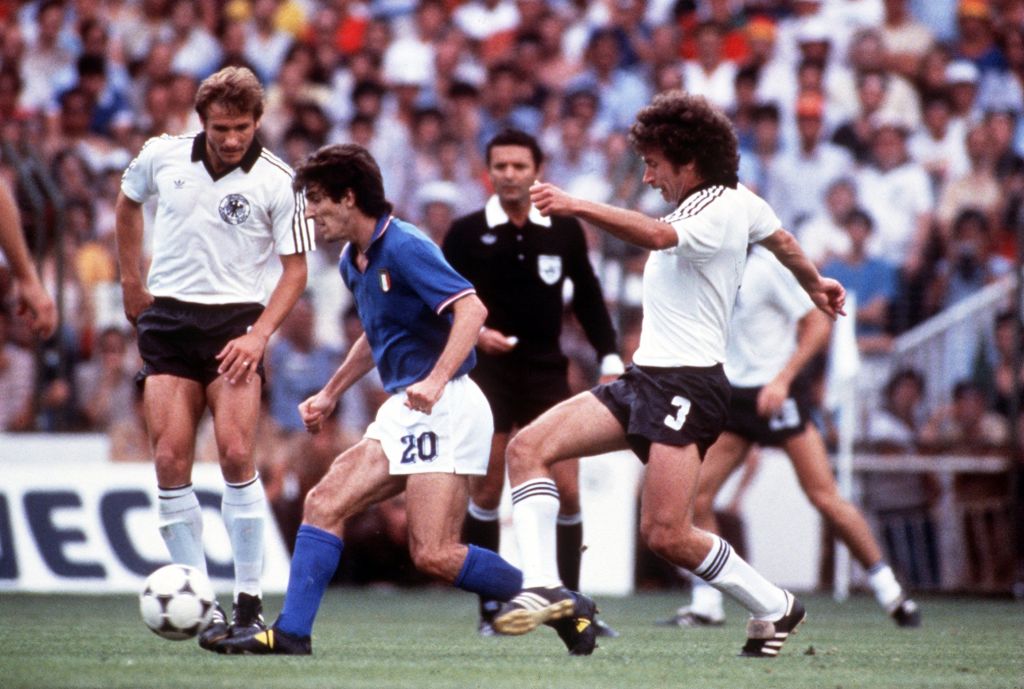 Are players today paid too much?
"It depends on what you mean by "too much". Nobody holds a gun to the temple of club presidents making them sign off certain contracts, salaries or fees. If a great champion earns a lot – "too much" money if you want to call it that – it is because he also creates a lot of money. The problem, if anything, is when awful players earn too much. That's a mistake, but that's business too, of course."
What is your fondest memory from your playing days?
"It would be too easy to say the 1982 World Cup in Spain. I scored six goals and won the world title by being top scorer in the tournament. I won the France Football Golden Ball that year after I'd been banned for two seasons for something I had never done [in the Italian Serie A match-fixing scandal of 1980). Instead, I choose my debut in Serie A, an amazing feeling that I will never forget; my childhood dream had become reality. Then, of course, victories, success and so on, but first of all I'll never forget that day, which gave me pure adrenaline feelings."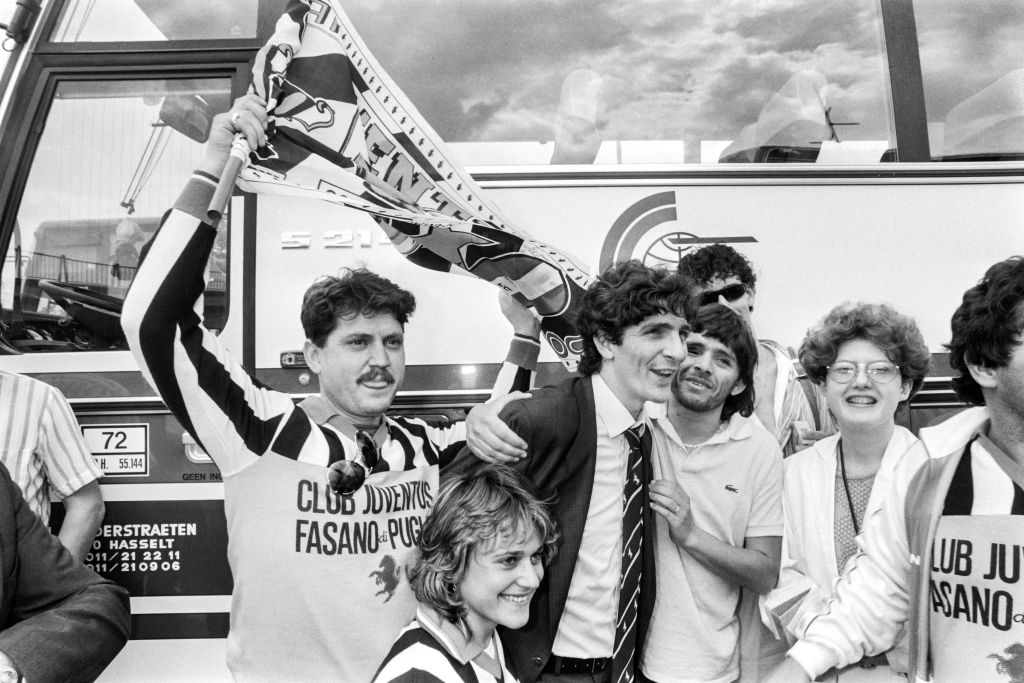 Tell us about that debut…
"I always dreamed I'd be a footballer but that dream looked broken when I had three operations on my meniscus between the ages of 16 and 19. So it was only when I made my Serie A debut, on November 9, 1975, I realised that I had fulfilled my dream – I was a professional player. I remember it as if it were yesterday. I played for Como and we lost 2-0 to Perugia, the club where I later played for three years."
How different was your era from today?
"Very, very different, but it is also difficult to explain it. For us, for players of my generation, a football match was, in the true sense of the word, entertainment first and foremost. Of course, it was also a job for us but today it is a business first. Players are not just footballers, they are public figures. They are multinational stars, and with all that comes responsibility. This isn't my opinion or a nostalgic criticism, it is a fact. And I do not mean it as something that's entirely negative either. Nowadays there is much more professionalism, more attention paid to the health of the athlete, to their nutrition and high-performance fluids, to the science of training. In return, the modern-day guys play too many games, too often. Also, in general, there is less attention paid to the skills of younger players in the academies, where too many youth-skill instructors have disappeared. When I was a boy, during a training session we spent hours passing the ball against the wall to refine our individual technique, right foot, left foot, and so on… Today, who would do that with them? Today there is no time, they "have" to win."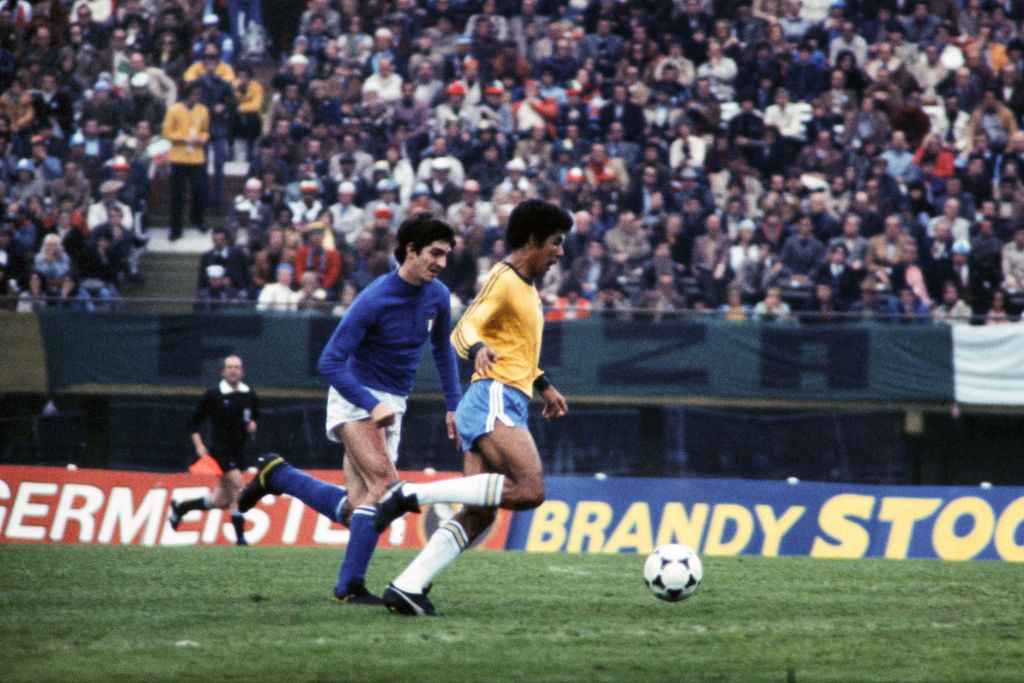 Is football better today than your era?
"No, not really. I would say that every football era belongs to its own time, but this applies in all areas of life, not just in football. It's trivial to say, but there are positive aspects of my era that have been lost and negative things from my age that have been improved dramatically. Today there is much more tactical organisation, better physical training, we see football that is much more "intense" and faster, but I feel there's also less passion for the game, it has become less genuine. The players are more distant from the ordinary people – and I do not mean just because of their huge salaries, but for a general unwillingness to meet with fans. Human contact in football is increasingly becoming a rarity."
If you could rerun your career, would you have done anything differently?
"No, I don't think I would change anything. I've never liked this question because it is impossible to verify. Sure, I would have liked not to have sat out two years of my career because. I was innocent. I was young and naive, but no one will ever return those two seasons to me. I was lucky, however, as destiny repaid me with higher reward."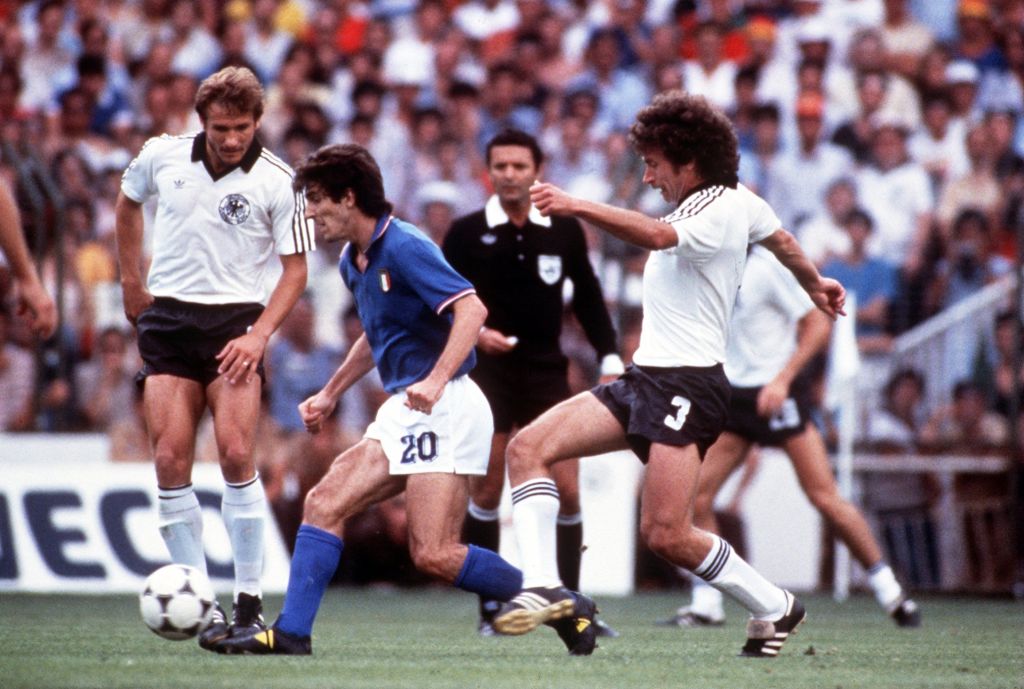 What's been the biggest change you've found since you stopped playing?
"As with all players who reach a certain level, readjusting to a life away from the spotlight, beginning a new profession; in short, living a "normal" life is a huge change. I was 31 when I ended my football career and it wasn't easy. My strength was my family, as I began a new job as an entrepreneur [selling Tuscany wine and olive oil] away from football. I was not cut out for managing or having a front-office career at a club and I did not want to travel too much either, so leaving football was the right choice at the time. I have found it again now as a TV pundit – football that is – and, thanks to Italian Sky Sports, I still have the opportunity to have fun while I work."
Which players in the past 50 years have you most admired?
"Oh, there are so many, but Maradona, Platini and Zico were really a world apart. It is not a manner of speaking, but the naked truth. Then there were many others. I think of Falcao, Karl-Heinz Rummenigge, my former Juventus team-mates Zbigniew Boniek and Marco Tardelli, and in the national team, Bruno Conti – but those first three were real geniuses of football; unparalleled footballing geniuses."
Who was the biggest influence on your career?
"Well, there are many, but two people in particular I cannot fail to mention. Italo Allodi, the general manager who discovered me when I was 15 in a team of amateurs in Florence and brought me to Juventus for 12m lira in 1973, and then sent me on loan to Como to learn my trade. Giovan Battista Fabbri is another huge infl uence, he was the coach at Vicenza who transformed me from a right winger to a striker. He changed my career and my life."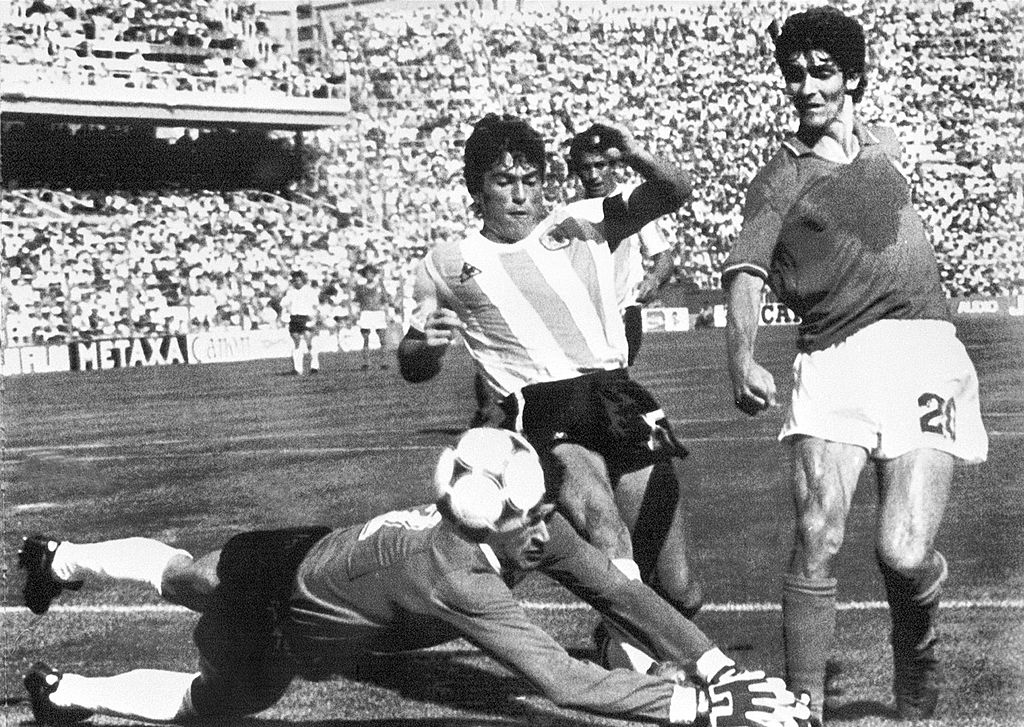 What's your best game you can remember?
"That's too easy. It's the 3-2 win over Brazil in the 1982 World Cup in Spain. My three goals were my first in a tournament where only my manager Enzo Bearzot and my team-mates believed in me after a two-season ban and my poor start in that World Cup. I Made Brazil Cry is the title of my autobiography. It's true, it really happened."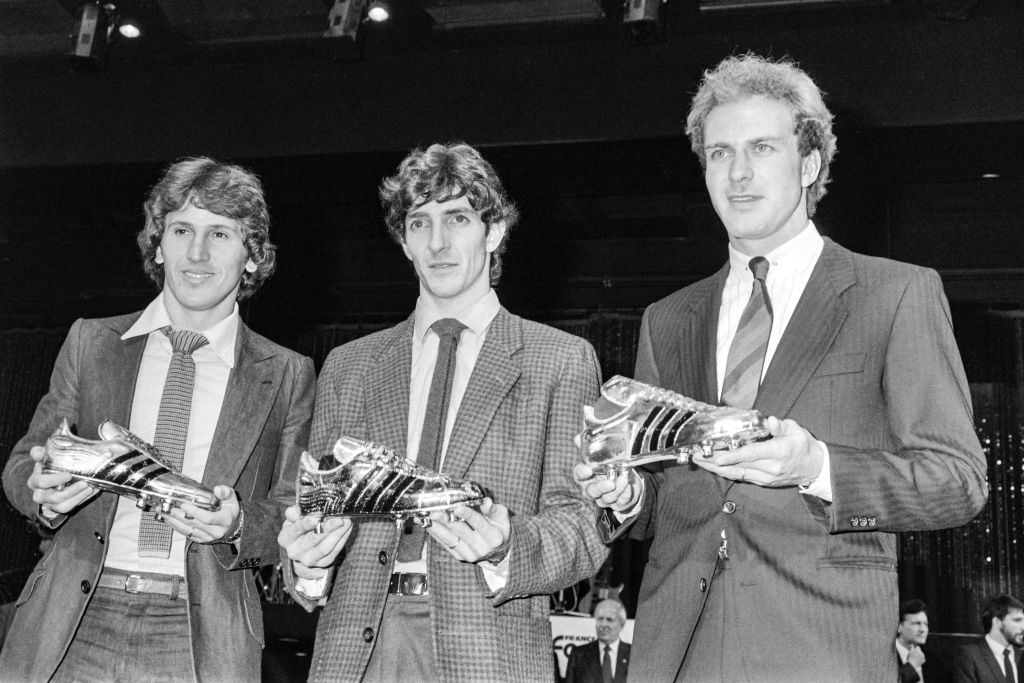 Who was the best players of your generation?
"Michel Platini for his intelligence on and off the pitch, Diego Armando Maradona for his superior talent and Zico for his humility, which is a rare quality for a superstar of that calibre. They played to win, they played for their team-mates and they played for the people before themselves. All three were superstars in the fullest sense of the term."
What do you miss from the old days?
"I don't miss popularity, nor fame or anything like that, but the pure joy of playing, the memories of those years and those games. And I especially miss being young. I do not say it with bitterness though, we all have to grow older, it's life."
Interview by Christian Glordano