Reece Oxford reflects on his life in Germany
August 9, 2015. It's the opening weekend of the new Premier League season. Arsenal welcome West Ham to the Emirates Stadium on a warm summer's afternoon. Aged just 16 years and 237 days, Reece Oxford is making his league debut to become the second-youngest starter in the competition's history. Just over a month earlier, at 16 years and 198 days old, he became the club's youngest-ever player, when he started in a Europa League qualifier against Andorran outfit FC Lusitanos. Oxford is thrown in at the deep end: his first task is to keep tabs on Mesut Ozil. Nothing comes easy in this league.
Yet the teenager managed to inspire his team to victory with a Man of the Match performance. Goals from Cheikhou Kouyate and Mauro Zarate either side of half-time secured a 2-0 win for the Hammers.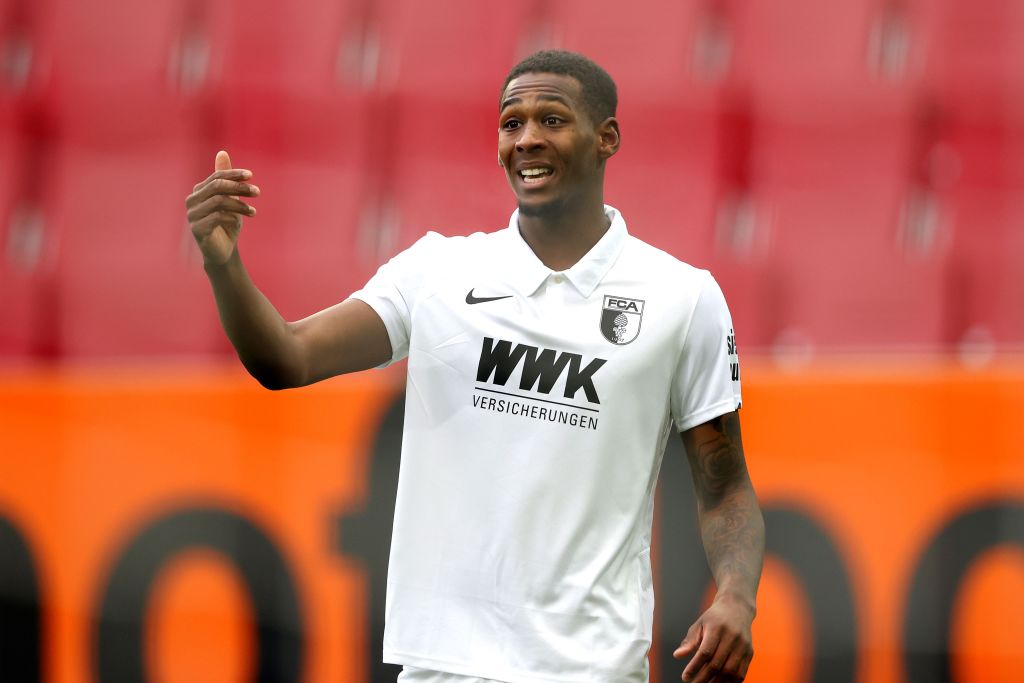 While most 16-year-olds are studying for exams, Oxford was facing a different kind of pressure. Bursting onto the scene as a footballer at such a young age is by no means an easy feat and one that comes with its own difficulties and challenges.
"It puts a lot on your shoulders to perform and live up to the name that everybody was giving me at the time," Oxford says. "It is especially difficult when you are a young player in England. It's hard for the body too, when you are playing amongst professionals and you are just a kid who's still developing."
A lot has changed since then. Oxford, 22, is in Germany now plying his trade with Bundesliga side Augsburg. Promoted in 2011, Die Fuggerstadter (Residents of the Fugger City) have become an established member of the top flight within the last decade.
"It's the second-best league in the world," says Oxford. "The Premier League just edges it. The big-money moves go there. Everyone's eyes are on the Premier League. But the Bundesliga is a great league as well."
On his 18th birthday, Oxford signed a new four-and-a-half-year contract with West Ham worth £20,000 a week, less than a year after signing his first professional deal. Yet, just one month later he was loaned to Championship club Reading by Slaven Bilic to gain first-team experience.
Limited opportunities at the Madejski Stadium saw Oxford return to his parent club in the summer, before being loaned again – only this time it was overseas in Germany with Borussia Monchengladbach. Reports suggested a potential permanent move to the Rhineland, but Oxford's loan was cut short.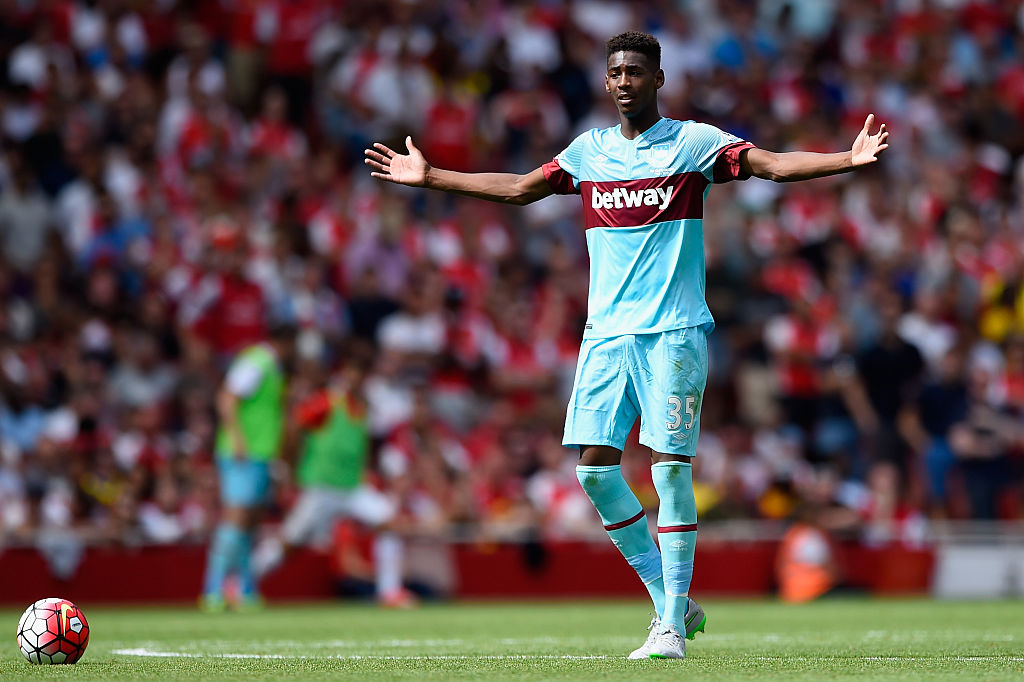 "When I was first there, things were going well. But then there were a few problems. When I went back to West Ham I got injured. I was willing to move back to Monchengladbach and finish the loan and when I did go back for the second loan spell, I found it difficult to get back into the team."
Unfortunately, it wasn't meant to be at Monchengladbach – even second time around. Things had not worked out in the way it was hoped. Oxford's loan spell finished at the end of the 2017-18 season after making just seven league appearances for Die Fohlen (The Colts).
"Monchengladbach is a great club, but that's just life. Sometimes it goes the other way and you've got to move on. I wouldn't say I wanted to go there permanently, but I just wanted to show everyone the ability I had."
Monchengladbach did not signal the end of the loan spells, though. The opportunity to break into the first team at West Ham still did not come. The following season, Oxford was off again, this time to Augsburg for the second half of the 2018-19 campaign. However, like with Monchengladbach, Oxford struggled to regularly nail down a place in the starting XI. He made just eight Bundesliga appearances in total, including a humiliating 8-1 defeat against Wolfsburg on the final day of the season.
But after so many loans, and interest from Augsburg to make the move permanent, he decided the time was right to part ways with the club that had given him the chance to make his boyhood dream a reality. He packed his bags and headed to Bavaria once more, leaving his life in London behind.
"West Ham is such a big club and I felt I would not get the same opportunities there as I would get elsewhere. Here at Augsburg, I have had the chance to show my ability. In Germany, there is a great structure for young players and you learn more. I needed to go overseas and get away from England, to grow up and try something new."
Oxford is no stranger to living alone in a foreign country – this is already his fourth separate spell in Germany. But moving abroad is not without its challenges, and professional footballers are not exempt from these. After all, they are only human too.
"It was difficult. It's things that people don't really notice that affect a footballer," he says. "I moved over here without my family. It's difficult to change from having your mum and family all around you to being by yourself every day and having to deal with issues alone. When you are not playing, you don't come home to anyone and no one is around you. It's really tough for the mind.
"It's simple things like coming home and not having your mum's meal or being away from friends and not seeing them every day. You need your friends, family and loved ones around you to help you move forward sometimes. But I've learned to just move on without it, and I know that if I need them, I can just call them. I've learned to do it myself and get the motivation myself."
Situated within Swabia, around 50km west of Bavarian capital Munich, Augsburg is Germany's third-oldest city, with a population of almost 300,000. It's certainly a contrast environment to the hustle and bustle of London – where the population is almost 30 times that number, but Oxford enjoys it, nonetheless.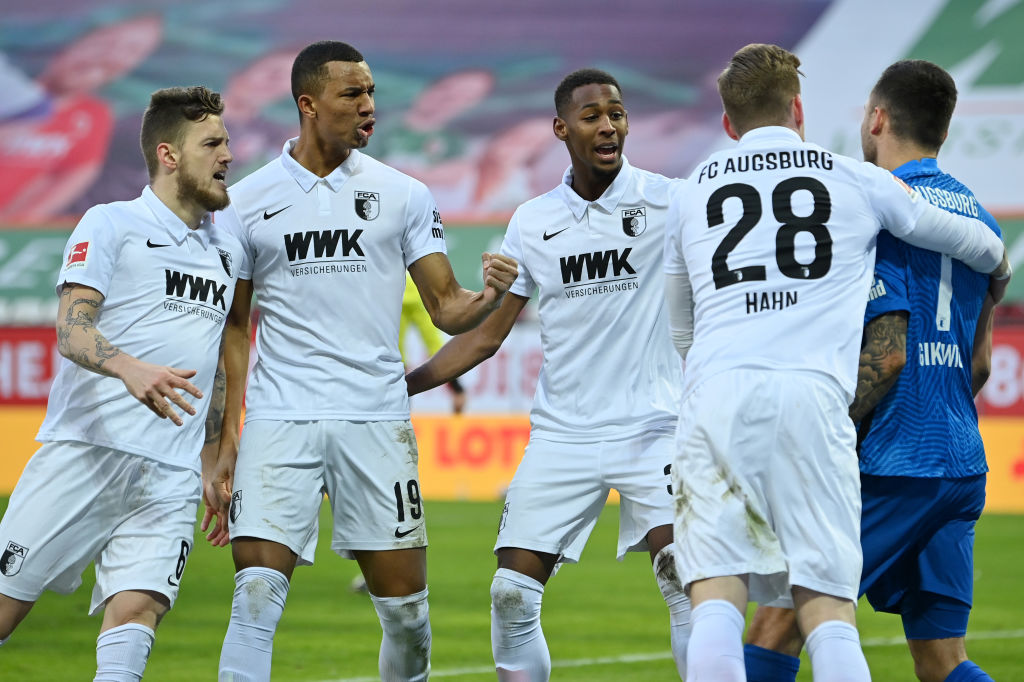 "It's completely different to London, which I think is good for young players. It's given me a different vibe compared to where I'm from. I see a different culture. People here are more disciplined. They focus on the little things more. There's not much to do but I think that's good for me, as it enables me to focus on the footballing side of things."
Is it better here or worse? "I wouldn't say it's better, because I'm from London and grew up there. That's my home. I'd always say my hometown is the best. London is a great city," he says passionately.
His German is coming along well too. Oxford tells World Soccer he is having lessons, unlike when he was at Gladbach, but explains how the global pandemic has made this increasingly difficult. "I can understand most of the language now, but the speaking and pronunciation is a bit hard for me. After all, I am a London boy!" Despite all of the fantastic delicacies on offer in Germany, Oxford admits he hasn't really taken to any of them. "I've mostly kept it all the same as from back home," he says.
In spite of all the ups and downs in his career so far, there are very few things he would have done differently. Except for perhaps one thing. "Maybe little personal stuff, like gym a bit more," he says with a chuckle. "I'm on the right path right now and I will try to do my best while I am here."
At such a young age, Oxford still has the majority of his career ahead of him. Helping Augsburg to push on domestically is the main task at hand, but an international call-up remains a future goal. So far Oxford has represented England from Under-16 level, right through to the Under-20 set-up – where he last featured in 2017. Although he has recently broken into the Augsburg first team on a regular basis, he insists there has been no sign of any contact from the national team hierarchy as of yet.
"I haven't spoken to anyone. If it does come along that'll be a great thing. If not, then I will just continue to work hard and wait for my time," he says.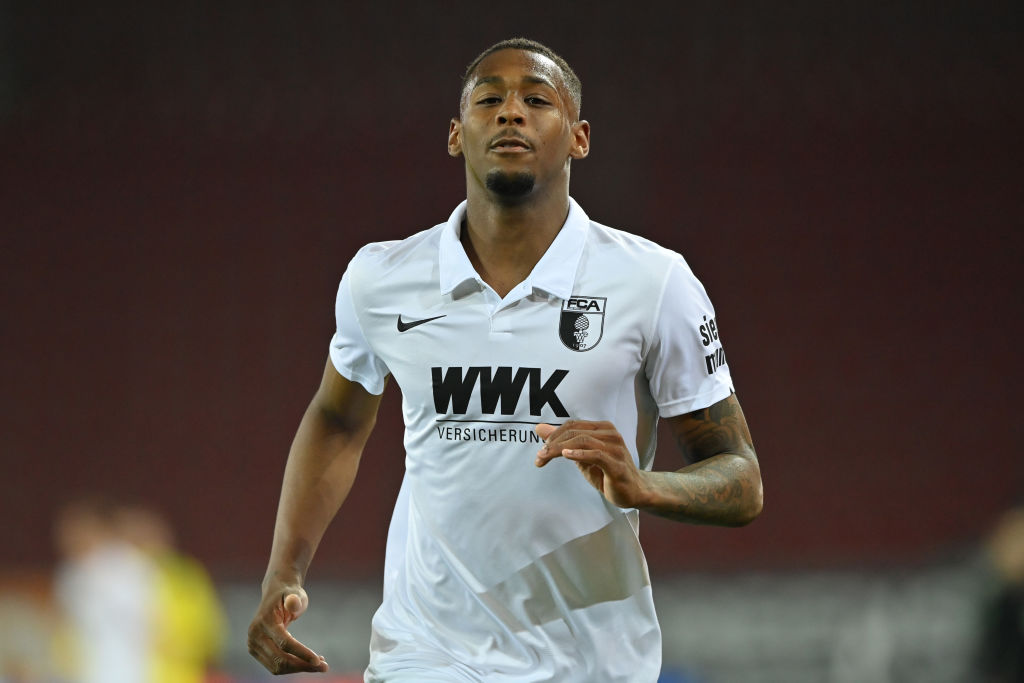 How about a return to England? "Right now, I'm not looking at any other team. I'm just focusing on the team I'm at now. Here is my team. I'm not focusing on whether I'm going to go back to England. As long as I can just help Augsburg and give the best that I know I can give, I'll be happy."
Interview by Reiss Tigwell
This interview first appeared in the May Edition of World Soccer. You can purchase old issues of the magazine by clicking here.