Belgium coach Roberto Martinez looks ahead to the European Championship and discusses the future of Belgian football.
How has your team evolved since the World Cup and the elimination of Brazil in that remarkable quarter-final?
"It was one of the targets after the World Cup to grow. We have done that. In the qualification campaign for the Euros, we were able to get an intense feeling in all of our games. We got 30 points out of the ten games, something that had never been done before in Belgium.
"We used a bigger group than the one we had in the World Cup. I felt that we needed a deeper squad, so that whenever we missed a player we could still perform in a similar way. The journey of the last two years has allowed us to get more players in each position with a real competitive edge for those starting positions."
At the start of the century Belgium were hard working yet unglamorous; at Russia 2018, they played some of the most exciting football in the tournament. Has the perception about the Belgian national team changed?
"Slowly, there is an understanding of the Belgian team, but it goes alongside people and football fans seeing the growth of our players in their clubs as well. The moves of Thibaut Courtois and Eden Hazard have been very interesting. Kevin De Bruyne is a pivotal player at a winning Manchester City side. To be able to see Dries Mertens breaking records in Napoli, to see Romelu Lukaku going to Italy and Thorgan Hazard to Dortmund and even Yannick Carrasco coming back from China: it has been a real evolution for our players.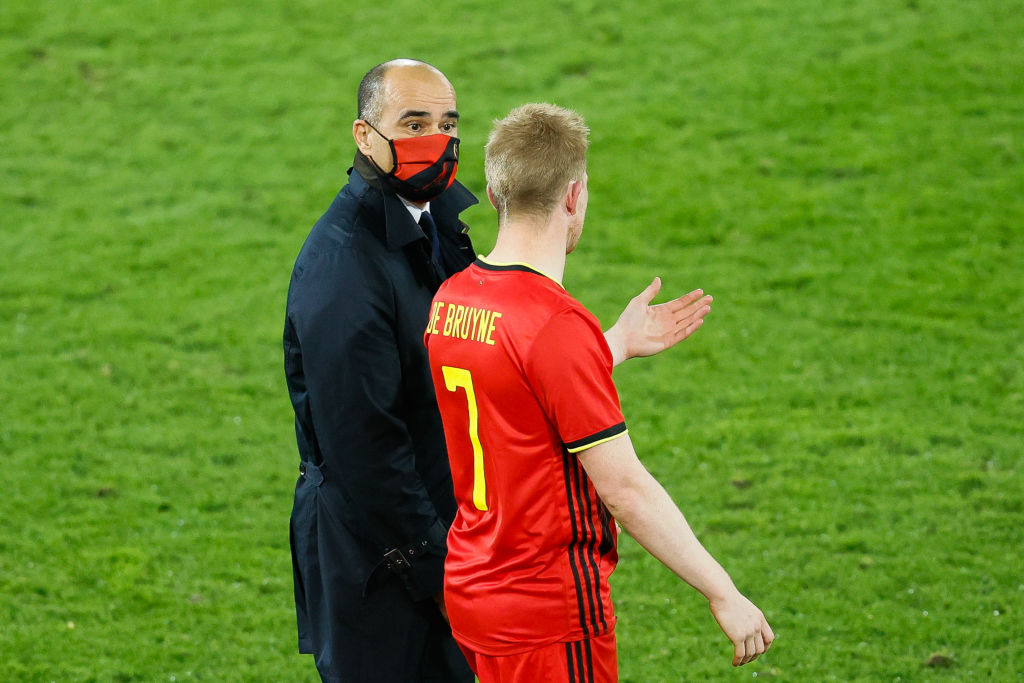 "A lot of neutral football fans identify themselves with these players and when they play for Belgium there is real excitement. Neutral fans enjoy our team play, which is always a fantastic compliment in football. They like the attacking style, the way our team performs and that we adopt a different style from our opponents."
Why did you decide to extend your contract with Belgium last May until the 2022 World Cup?
"We always said that our work and project ran until the end of the Euros in 2020, so from the moment the Euros were postponed it was a moment to sit down with the federation and review how we felt, where the team is going and what the challenges in Belgian football are. It was really impressive to feel that we were seeing things in exactly the same way and that the challenges now are to cope with the expectations of being number one in the FIFA ranking and going into the major tournaments.
"At the same time, we must take responsibility and develop the next generation – players that were born after 2000: how can we prepare them for the demands of being in this set-up? It is a very ambitious project with the new FA building in Tubize and the development projects. It felt a bit like unfinished business, with the fans that we have behind this team and this generation.
"From a personal point of view, I haven't been able to finish here and move on to a new challenge. It felt right to extend the contract and carry on working in the short-term and the long-term as well, and look forward to the Nations League and use it in the best possible way for the Euros."
You have also become the technical director of the Belgian FA. What needs to be done for Belgium to remain at the top?
"It is a different proposition from what Belgium faced in 2000. Back then, there was a need to set the identity for Belgian football and to educate players in a specific manner. With successful development, young Belgian players get attention from a lot of clubs and a lot of leagues. Every time, they want to get these players at a younger age. Our challenge is to keep these players in Belgium until they are ready.
"There is no set age for them to stay in Belgium because every player has his own evolution, but the players can't leave Belgium when they are not ready to play abroad. That is one of the biggest challenges. For that, we need to educate parents. We need to get the league competitive enough for these players to develop here when they are young. Clubs need the opportunity to give younger players a chance in their first teams, in the Pro League.
"Those are the challenges. We need to approach them in the same way as it was done back in 2000, but with a global vision, long-term ambitions and in different areas."
How do you keep up with the likes of France and Germany?
"Countries that have four, five or six times the population of Belgium can afford to work in a different way, which is in quantity. They will produce players. In our case, we need to work from the quality point of view. We have a population of 11 million in Belgium and 24 professional clubs. We need to ensure that we don't lose a single talent. The numbers in Belgium don't allow that.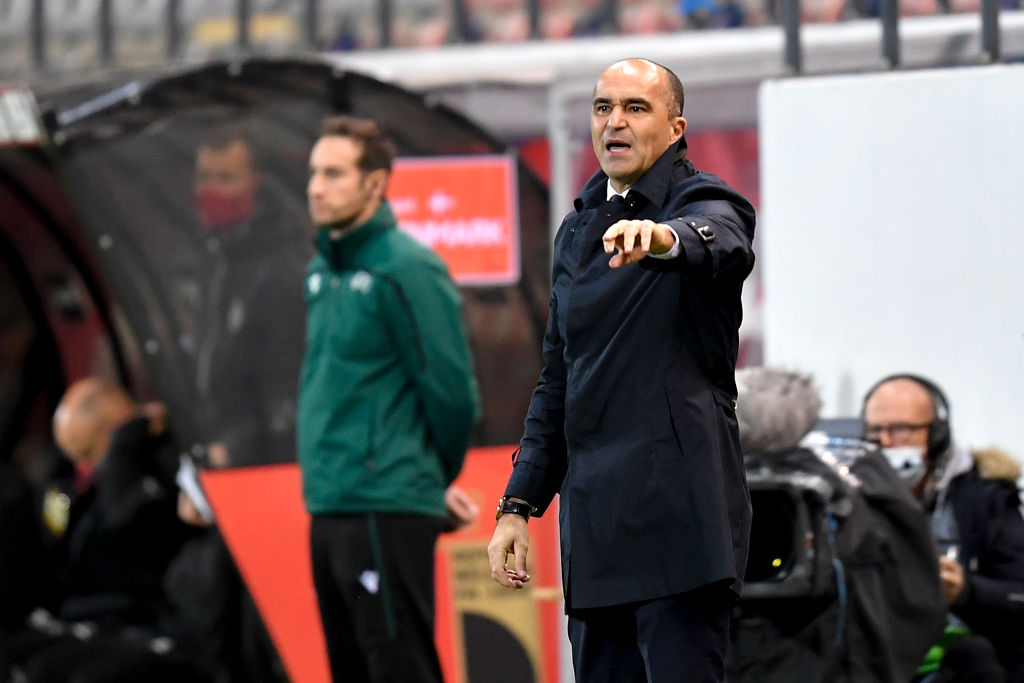 "We have to create a different way of preparing players and individual talent. You can't overprotect them and give them an easier path because they simply have the talent. In other countries, the players have to survive the huge competition in every age group to become a professional. That in itself prepares the player in the best possible way.
"That is why Belgium has to be very different: we can't afford to develop soft players. They won't be prepared for what is needed in the modern game and be an elite player."
Would the creation of a second division including youth teams help in this respect?
"Yes, we can't stand still. It is important to understand we need to carry on improving and give opportunities to young players to develop better. To do that, the level of competition in the leagues has to be improved. We can make the Under-18 and Under-21 teams stronger and that will allow us to keep young talent longer in Belgium. When there are opportunities to make the Pro League stronger you have to sit down, look into it, assess, and consider the pros and the cons.
"I am not saying you have to do it. Our leagues, in particular the U21 teams, have to be strong enough to develop players in their age groups. The possibility of playing in a professional league is something that works. In Spain, the Segunda B has the filiales [La Liga club's second string, i.e. Barcelona B]. It is a model that works. A lot of nations have that problem; it is not just Belgium. Young players need competition that is as strong as possible."
The 2022 World Cup will be the last tournament for this golden generation. Do you think a drop-off in talent production is inevitable?
"Well, we hope not. It is how you look at the glass – half empty or half full. A lot of people tell me that they can't wait for the next game because watching this current generation play is inspiring. Others think about what we will do when these players retire. We should appreciate that these players have given us real clarity of how to develop young players. It is not just about talent. They had individual careers and that is what made their talent exceptional. They have been able to develop and fulfil their potential.
"The talent and players will always be there in Belgium, the way youth football works. Now, it is about making sure that these players use that talent in a good way. After this generation, it will be easier to perform. They have had the role models of Kevin De Bruyne, Eden Hazard, Dries Mertens, Romelu Lukaku, Toby Alderweireld and Thibaut Courtois. It is a lot easier than going into the unknown.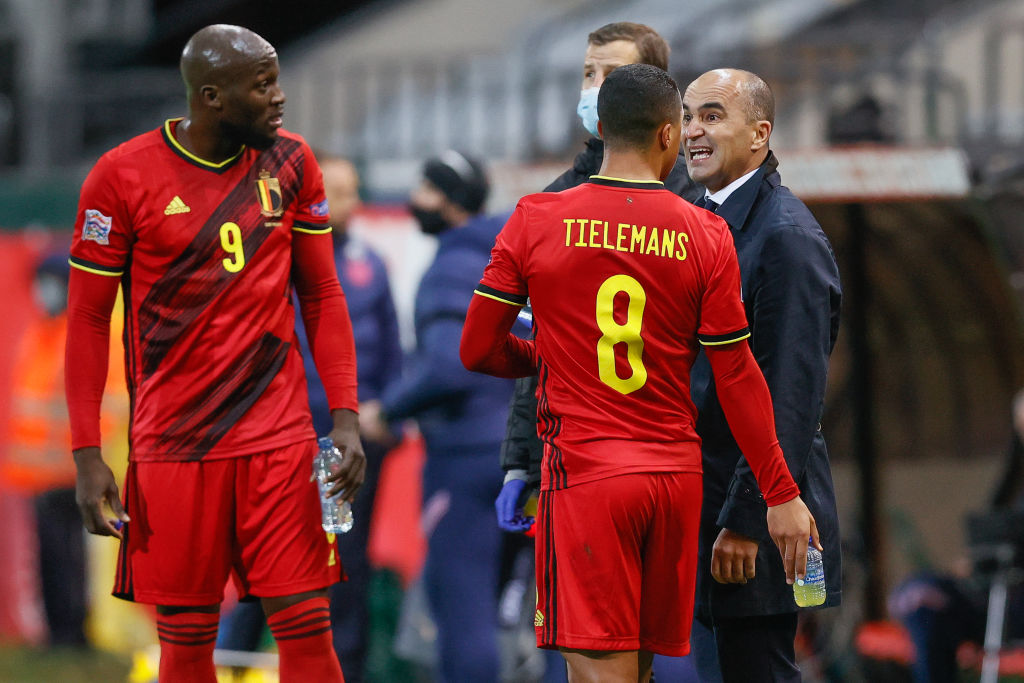 "We need to use this generation for enjoyment and future information – as a mirror for the younger generation so they can understand the expectations. I want to be positive and I want to believe that the younger players will be prepared to carry on with the expectations that Belgian football has for the future."
Who are some of the younger talents you can see come aboard for the next Euros and the 2022 World Cup?
"We have got young players with exceptional futures. Yari Verschaeren has already played for the Red Devils. Jeremy Doku is growing really well. Other players are developing quickly because they are playing first-team football. The environment is positive for the likes of Marco Kana, Elias Cobbaut, Sambi Lokonga. Dodi Lukebakio and Sebastiaan Bornauw are talents who are enjoying development abroad in Germany. We have got very good age groups that are developing at a good pace.
"Again, one thing is having the talent; the other thing is allowing this talent to grow. That is why we are taking the long-term view to try to help, but the talent is coming through the ranks."
Moving away from talent education, how has the coronavirus pandemic changed your planning for the Euros?
"We had been planning this European Championship for two years and then all of a sudden the postponement of the competition by a year meant a change of focus going into the Nations League.
"For us, the Nations League was to prepare the team for the European Championship. In that respect, playing Denmark home and away was perfect because they are in our group at the Euros.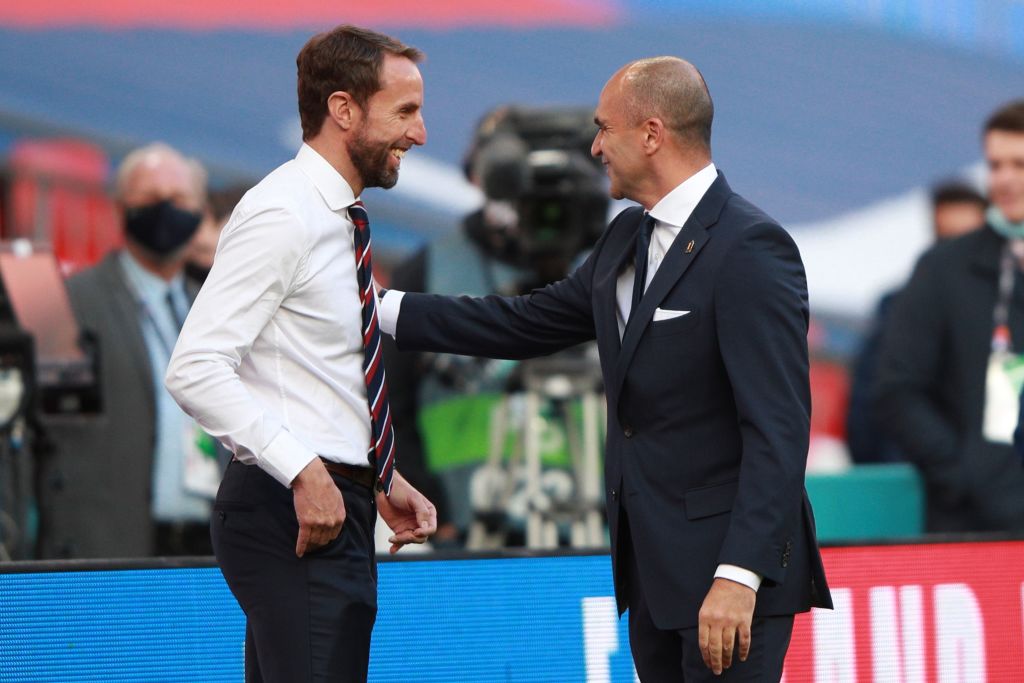 "We faced England home and away, and Iceland, whom we have already played. These are games, playing at Wembley, that are perfect to prepare for the Euros.
"Then, we will have the qualification campaign for the 2022 World Cup [in March] so, all of a sudden, the qualifiers will become good games in the run-up to the Euros."
Your backline will be a year older – does that concern you?
"Well, in football every camp represents a risk. You have players that could get injured or enter a moment of bad form. There is not a single player who plays forever, but, at the same time, these players in the backline are very involved. They still play at a very good level. It is up to them really if we can keep them in those positions. They have huge influences on the younger players in the natural competitive environment that we want to create.
"That's healthy. It is not something that worries me. You can't stop a player ageing and you always need to consider that a player comes, grows and retires in the national team. That is an aspect of life."
How do you assess Vincent Kompany's progress as a coach at Anderlecht?
"It has been fantastic. It sounds a little bit strange, but Vincent had a perfect introduction to management because he was still playing, still enjoying his football.
"He realises that in coaching you learn losing matches. It is very easy when you have got your ideas and experiences and it is working out nicely in the matches and you win. You don't really test yourself. Vincent has gone through a period that will make him a real coach and manager in the future. As painful as it has been at times, Anderlecht and him will reap the benefits. It has been a real learning curve and it is preparing him for the future."
Is it a worry that many of your players will have to play so many matches in the coming months due to the congested calendar?
"This is a different situation and we will have to manage that. It will be a matter of sharing that load and assessing every player on an individual basis. It is an abnormal calendar and specific players will get more minutes than others, but we have to be aware of that, in the same way that some of the players who play in the Belgian league hadn't played a game since last March."
What are your thoughts on Group B at Euro 2020, having to play against Denmark, Finland and Russia?
"We are very excited about this tournament. It is historic that you have twelve host nations in the same Euros, but there are difficulties with that. If you are not a host, you can be in a disadvantageous position. Belgium was a seeded nation, but we are playing our group games away from home. We have Finland, who will almost be playing at home in Saint Petersburg; Russia at home and Denmark in Copenhagen as well.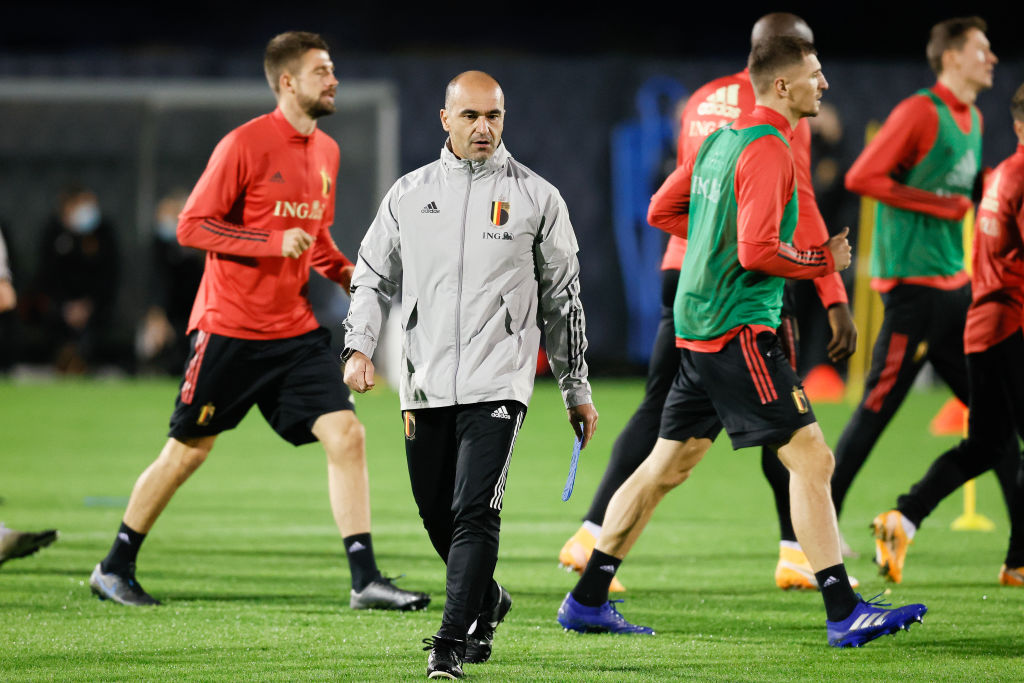 "So, it is difficult, but this is the price to pay in such a unique format. Again, we need to celebrate that opportunity rather than not seeing that being seeded has become an advantage for us."
Is Euro 2020 the right time for Belgium to carry the mantle of tournament favourites?
"You can't just name your favourites in any tournament, that is very subjective – but in this summer's Euros you have twelve hosts and you have got so many different aspects for countries to adapt to the tournament. It is impossible to say. England could play five games at Wembley. How can you compare that with Ukraine who have also been seeded but will play against Netherlands in Amsterdam? We are seeded, but will play two hosts in the group phase. There are so many elements that will make it so unpredictable.
"That is what this tournament will be, a celebration of the European Championship. There is no such thing as a favourite nation. It is going to be very competitive. The top four teams in the World Cup were European. That is a measurement of the European Championship. You simply can't pick out favourites."
Is a European Championship more difficult to win than a World Cup?
"No, it is more unpredictable. The World Cup is the World Cup. It is all the countries of the world. South American teams adapt very well to the big games and to competing in the big moments.
"But the European Championship is also very unpredictable. The level is very similar. You have got the four semi-finalists from Russia 2018, the Nations League winners Portugal and talented nations like Italy, Germany and Spain.
"The competitiveness of these nations and the type of football – the majority of these players play in the same league – makes for a very tight tournament, but very different from the World Cup."
Finally, what is the biggest lesson you have learned from the coronavirus pandemic?
"Probably, to understand that you can really do things from distance, but I won't take things like hugging your parents or sharing a nice conversation with people you love from a different country for granted ever again."
Interview by Samindra Kunti
This interview first appeared in the January Edition of World Soccer. You can purchase old issues of the magazine by clicking here.