Slovakia boss Stefan Tarkovic looks ahead to Euro 2020
What are your reflections on that dramatic play-off qualification against Northern Ireland?
"On the pitch, we are a team – together we won the decisive play-off against Northern Ireland to qualify for the Euros and together we would have lost it had it been the case. We expected a tough and tight game. In Belfast, the players played their hearts out, ready to give their all for Slovakia. What was very important was that we went into the match with the right mindset and maintained our focus until the very end. There was not a single person in the stadium who didn't want to qualify, including our opposition of course. I'm a team player, the credit for the qualification goes to the players and the entire staff."
You took over from Pavel Hapal, how did you tweak the team?
"Any coach taking over a team will first make a detailed analysis to see what has worked and can be maintained and build upon, and what hasn't. Coaches are individual personalities; they all have their own system of work. In my communication with the players, I never dwell on the past and always try to look forward. It's necessary to learn from the past to not repeat the mistakes. What matters is what comes next.
"I returned to the staff who also worked with us during the successful Kozak period. All those working on the national team level understand that there is very limited scope to make any real impact on the team in the training process. From the players' arrival to the camp up until the first game, we only had four days to prepare and we had to factor in the weekend matches some of them had just played. It was essential to use our experience and certain procedures we had internalised within our staff  and the match showed this worked well."
What is your coaching philosophy? 
"Every national team coach is judged by the results he or she can achieve. Only good team work can help us succeed. Discipline, team spirit and mutual respect are the foundations of success. The discipline is about football integrity and, above all, professionalism. It should ensure that all the players as well as the staff members will do their jobs 100%. The team spirit means that it's not only about the players in the starting line-up or the substitutes, but also those who don't get to play. Everyone is equally important. The team includes the coaches and the entire back room staff and in my opinion even the fans. What matters is that we all look in the same direction while respecting each other; this is the only way we can succeed."
(When fit) Is Martin Dubravka your undisputed number one?
"First and foremost, Martin has to be fit. He has shown his qualities at national level as well as club level. I know him from my time at MSK Zilina. The fact that he made it to the Premier League is a proof of his hard work and his qualities. I wish him a speedy return to his spot at his club so that he can be available for the national team as well."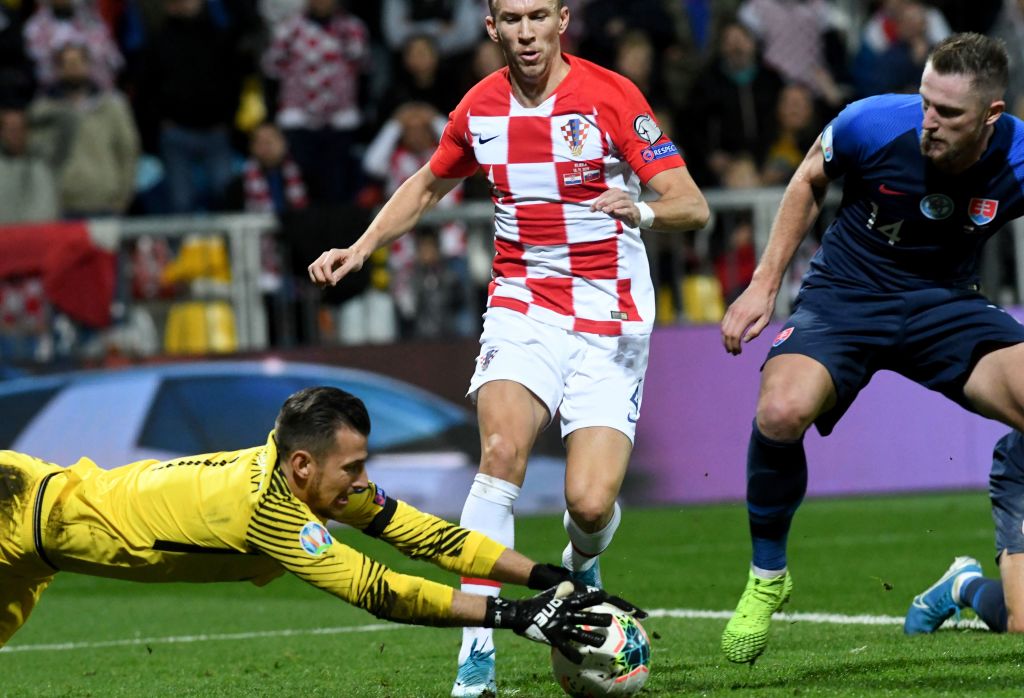 Parma's Juraj Kucka has once again been in fine form, like before Euro 2016. A great box-to-box player, he is turning into a fine leader as well. What is the secret to his longevity? 
"There are good times and bad times in every player's career. What matters is to learn your lesson and never give up. Juraj has worked very hard and his present form is the result of that effort. He is a team leader, motivated to achieve ambitious goals and is one of the key pillars of the national team. I'm really happy for him. He is one of the players who has been with the team in all three qualifications for major tournaments, which is a remarkable achievement for a Slovak player."
Is Feyenoord's Robert Bozenik the future of the Slovak attack?
"We need more competition for striking positions, which would push players to better performances. As a young player, Robert has impressed for Slovakia, helping the national team to pull off tough matches in the Euro qualifiers and the Nations League play-offs. He signed for a top club where he also managed to display his skills and started to play regularly. An injury brought about by a challenging schedule has slowed down his progress, but I hope he can get back to form and continue his development. He definitely has what it takes to be an important part the national team."
How do you plan to build the team in the next six months?  
"To build a national team in six months is not realistic. Moreover, before the start of the Euros preparation there's only one international window during which we have to play three World Cup qualifiers in nine days. There's no time for experiments or trying out new players. We have to choose the right strategy for each game at the Euros and with good scouting select the type of players who would fit that strategy and, of course, are in form."
When will you at be satisfied at a personal level, come what may at Euro 2020?
"I'll be happy if after the Euros we will be able to say that we have all done our utmost to represent Slovakia in the best possible manner."
Do you expect this to be a tournament of upsets like both the last World Cup and Euros?
"In my opinion, the gap in European and world football is narrowing. The final tournament will definitely be interesting. I hope it won't be too affected by the Covid-19 situation. What's important is how the players can cope with the busy club and international schedule and how they feel closer to the Euros. In any case, it will be about the details and the team form in the lead-up to the tournament."
Who are the favourites to win Euro 2020?
"I think it will be one of these five – France, Belgium, Spain, England, Portugal."
Interview by Samindra Kunti
If you want to read more from Stefan Tarkovic, as well getting the inside track on every finalist ahead of this summer's tournament, then make sure you pick up a copy of our Ultimate Euro 2020 Guide by clicking here. Don't forget that you can also keep up-to-date with all of our online coverage by clicking here.