Bayern Munich's Robert Lewandowski has beaten both Cristiano Ronaldo and Lionel Messi to the 2020-21 European Golden Shoe.
The 32-year-old claimed the award for the first time by scoring a record-breaking 41 goals in the Bundesliga. Gerd Muller's long-standing record of 40 goals was set back in 1971-72, and looked set to remain unmatched until the final day of the season. Lewandowski couldn't have left it much later to break the record. He'd missed a hatful of chances against Augsburg, before he finally netted the crucial goal in the 90th-minute.
Lewandowski couldn't have come much closer to winning the Golden Shoe in 2019-20. On that occasion, Ciro Immobile pipped him to the award by scoring 36 goals in Serie A. However, this time round, Lewandowski has won the award by miles. He's beaten the likes of Barcelona's Lionel Messi, Juventus' Cristiano Ronaldo and Paris Saint-Germain's Kylian Mbappe. Other names such as Eintracht Frankfurt's Andre Silva and Borussia Dortmund's Erling Haaland also produced impressive numbers.
The Golden Shoe computation is based on UEFA's national rankings at the start of a season. Thus, marksmen from among the top five European leagues benefit from a multiple of 2, the next batch (places six to 22) a factor of 1.5, and the rest 1.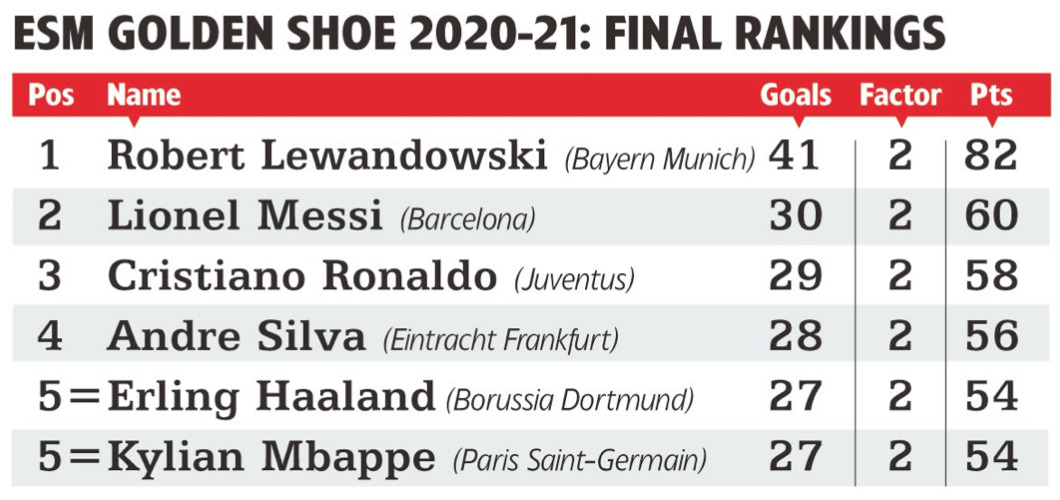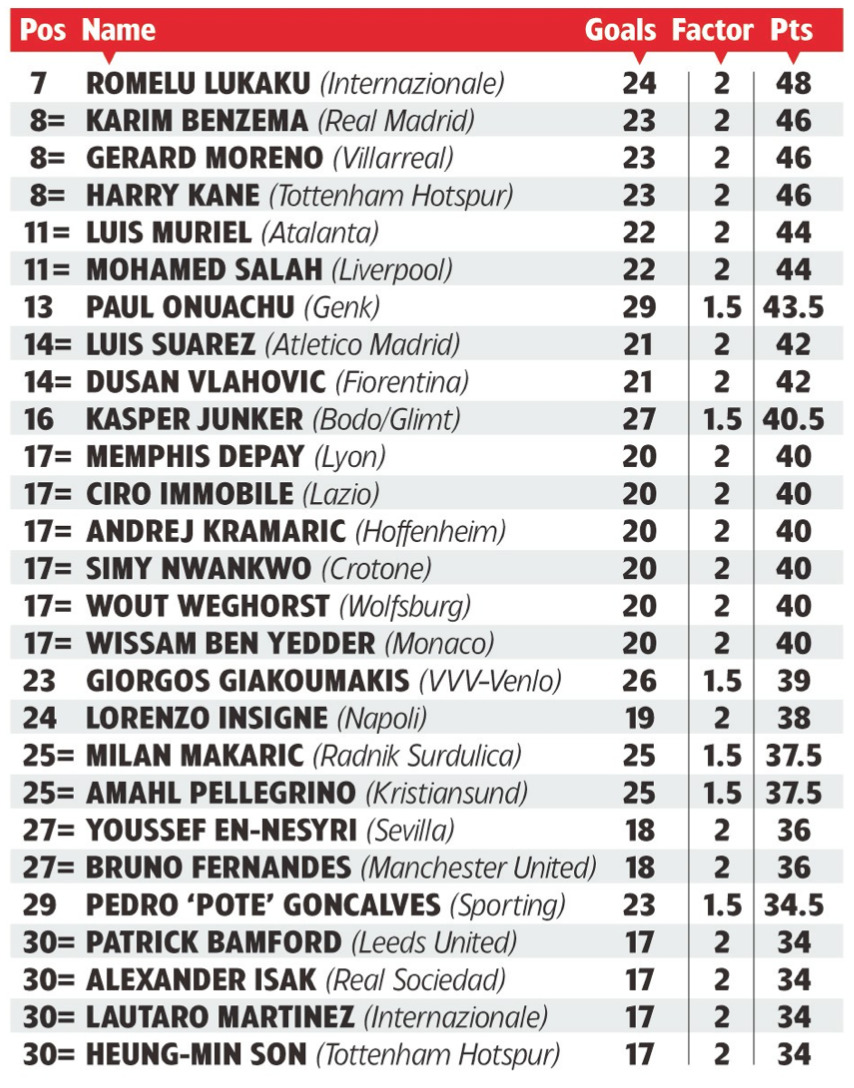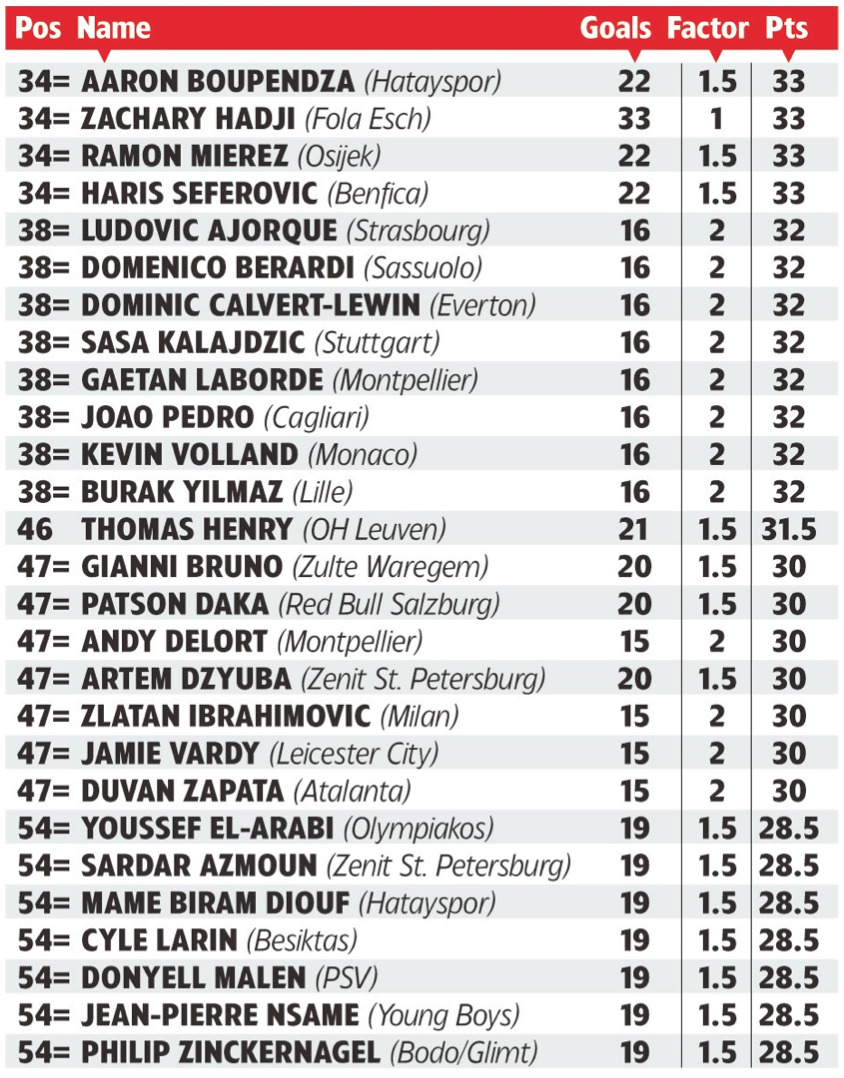 European Sports Media Group:
World Soccer (UK)
A Bola (Portugal)
ElfVoetbal (Netherlands)
Fanatik (Turkey)
Foot Magazine (Belgium)
Frankfurter Allgemeine Zeitung (Germany)
Gazzetta dello Sport (Italy)
GoalNews/Sentragoal (Greece)
Guerin Sportivo (Italy)
Kicker (Germany)
Marca (Spain)
Nemzeti Sport (Hungary)
SoFoot (France)
Sport Express (Russia)
Telegraafl Telesport (Netherlands)
Tipsbladet (Denmark)
Affiliated Members
Kick Off (South Africa)
Titan Sport (China)
Netease (China)
SportalKorea (South Korea)
Article by Sam Straw