The England winger spoke to World Soccer about his football heroes, life in Germany and leaving home at an early age to fulfil his potential.
What has it been like for a young Englishman living and playing in Germany?
"From a young age I was used to moving away from home, so that's what made me take that a step further, to move outside of England. It helped that I had moved before. With stuff like seeing friends – obviously I can't just go down the road to see them anymore. And leaving my mum behind and my sisters – I miss them a lot. It's very tough because moving from home is not easy, especially moving away from your mum. But being a professional footballer is what I want to do for the long term, so I had to do what I needed to do to be successful and what's best for me and my career."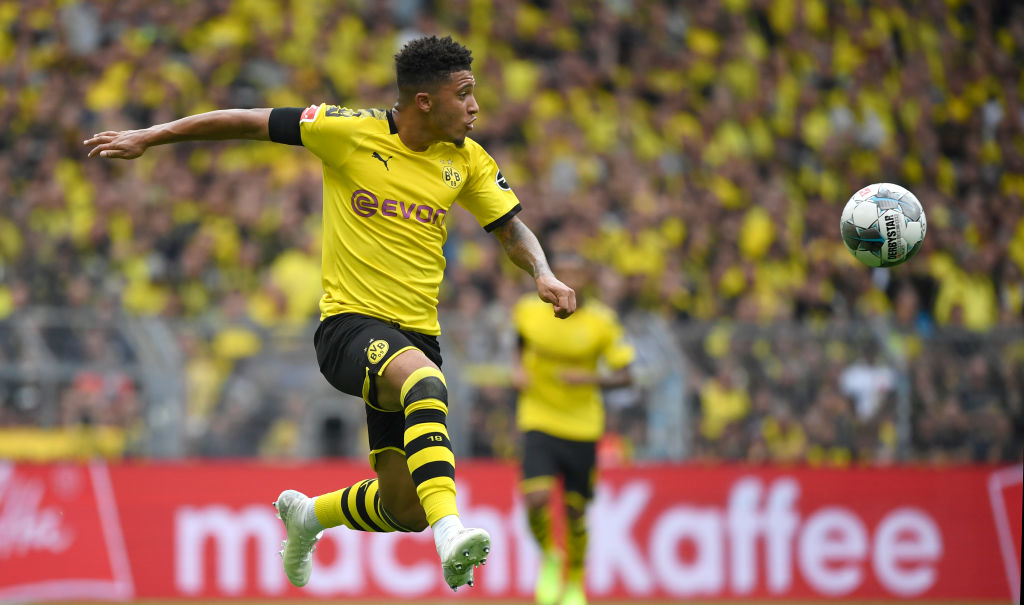 What's the best thing about living in Germany?
"I'm a London boy and it is not quiet at all in London – there is a lot of noise. Whereas in Germany I can come back from training and just chill in my own space or in my apartment with my dad, and that's nice. I like it quiet. Off the pitch I like to play PlayStation with a couple of friends or just chill or watch something on YouTube. I'm relaxed. But I like it a lot here. The culture is different. Obviously the fans have so much passion for the game, so it's a dream come true to play for them. The food's alright too – schnitzel is really nice!"
You were handed the No.7 shirt, which had been worn previously by Ousmane Dembele, when you first signed for Borussia Dortmund. You must have realised at that point that the club were very serious about you?
"I was kind of surprised when they offered Dembele's shirt to me, but then I realised, 'Why not?', you know? I believe in myself, so why not?"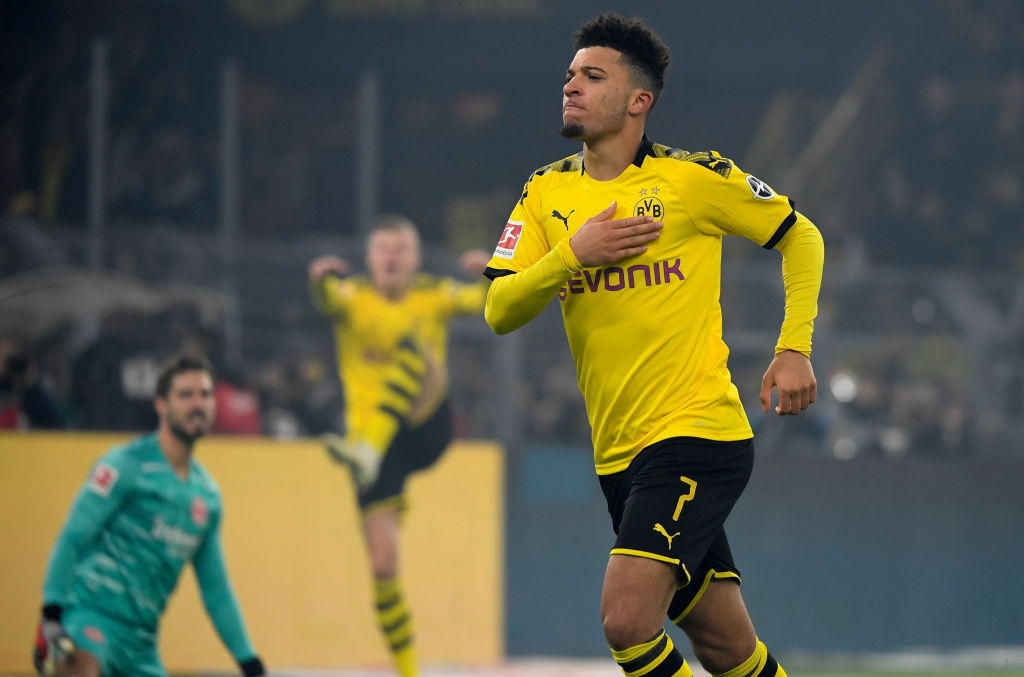 When you moved to Germany, did you think you were taking a bit of a gamble?
"I believed in myself, so the idea of that didn't really faze me. I was moving to Germany and that was that. Obviously I wouldn't just tell somebody to move because not everyone is comfortable moving away from home but if you feel that you are ready to play abroad, and you believe in yourself that you would do well, then I'd say, 'Why not?' I would definitely recommend it, from my experience."
As a young player with enormous talent, how important is it to be playing regularly at the highest possible level?
"I think it's totally vital because not everyone wants to play at Under-23 level in England. Everyone feels they're ready for the next step, but the timing must be whatever you feel is right for you. For some people it's right to move to a new club, for others it's right to stay and fight for a position. Everyone has a right to do what they want to do. I just felt it was right to go to Dortmund."
How is your German coming along?
"Yeah, it's going alright. Learning German is a bit difficult, but I've got a few words. I've still got a long way to go, danke schon!"
Who were your footballing heroes growing up?
"My dad was a big fan of John Barnes. He had a couple of videos of him at home and I used to watch them a lot. I used to look at Ronaldinho on YouTube. That was a big thing for me. I liked how he used to carry his team sometimes with his performances. He used to try things that no one else would try and that made me like him a lot. I didn't have a team that I supported, though. I just idolised a lot of great players."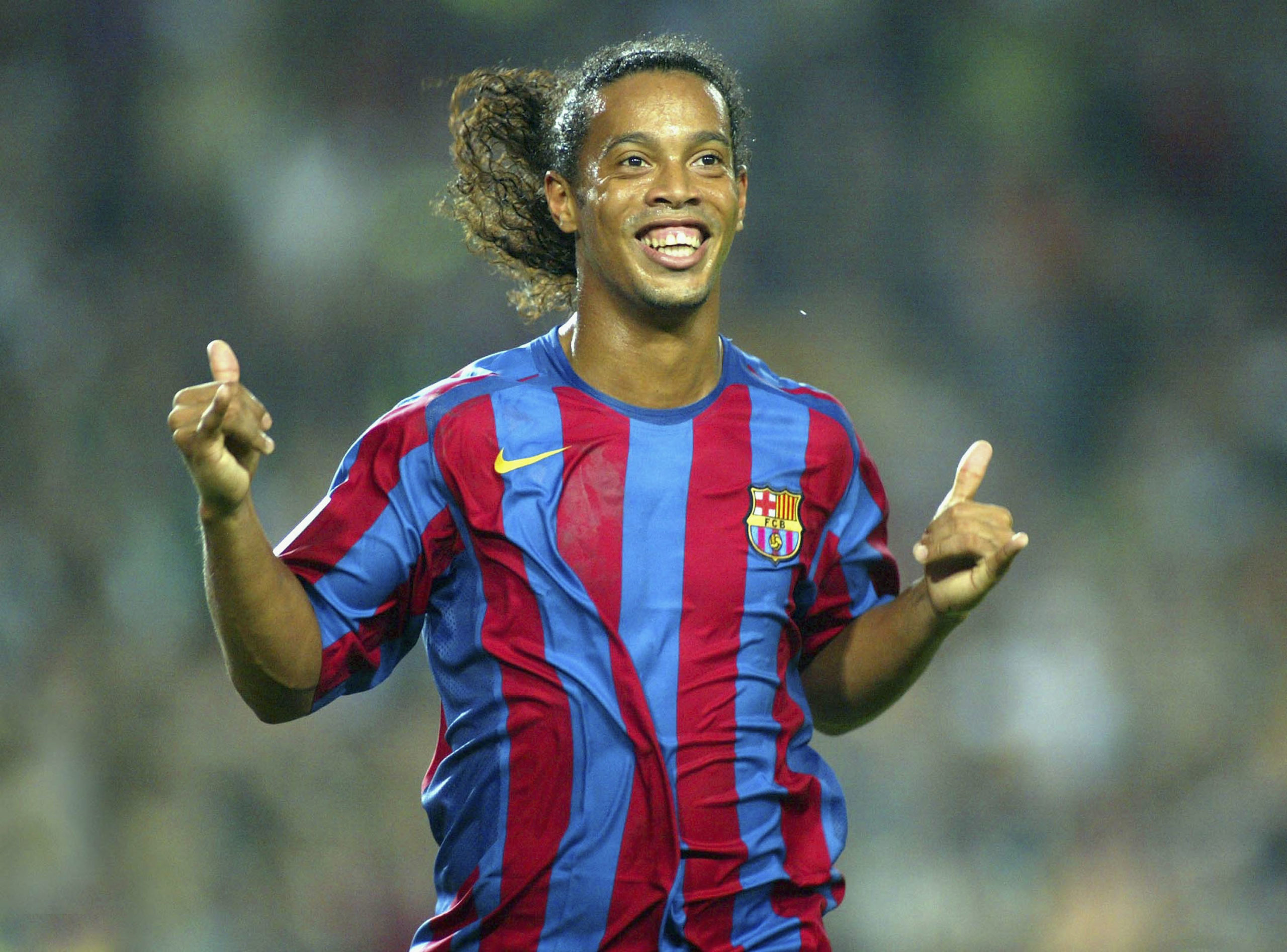 How would you describe your style?
"I'd say I'm a bit tricky, direct and obviously confident. I believe in myself in one-v-one situations. That sums me up, really. I just want to try to be the best that I can be. I want to keep working hard and never give up."
Your first England call-up was back in 2018 – how did you find out about it, and how did it feel to be a senior England international before your 19th birthday?
"I was just grateful that Gareth Southgate had seen my progress in the Bundesliga. I'm really thankful. I was at training when I first got the call, and straightaway I told my parents. They were delighted for me, and I couldn't stop smiling for the whole day! It meant a lot to me, and especially to my family because when I was a young kid I always dreamed of playing for my country. It's the biggest thing that could ever happen to a young kid like me, so I am really grateful for the opportunity to play for England."
What are your memories of the England Under-17 victory at the 2017 World Cup?
"The England Under-17s were a very special group. All of us had a great bond within the team when we were in India. After the Under-17 Euros earlier that year, when we got so close and lost on penalties to Spain in the final, the World Cup was a tournament where we thought we could actually win. For the Euros we didn't think that. We didn't know how great we were as a team, but reaching that final and getting so close made us realise we had something special. If we kept on working hard, we knew we could go all the way – and the team did."
You were called back by Dortmund and had to miss the knockout stage. Was that tough?
"My feelings were mixed. I didn't really want to leave the England squad at the time, but obviously my club really needed me and I was happy that my manager really wanted me back to play. It was a bit difficult, but the boys brought the trophy home, so it was alright! I watched the final over a live stream on the internet, and I also got given a winners' medal later. It's the best thing that has happened to me during my England career so far."
Do you feel there are many more players who can step up to the seniors from that age group?
"Yeah, the growth in England at the moment is crazy. There is a lot of great young players out there. I think that is because they are just so determined to play and play in front of the world, from watching their idols play. The Champions League is the biggest stage in the world and I'm just grateful that I'm living that dream. I just hope that the other young players fulfil their potential and play there too."
What has Gareth Southgate said to you about continuing to progress for the senior side?
"Obviously he congratulated me after I first joined the squad. He's said he thinks I've been playing well in the Bundesliga and he felt that playing in the Champions League was a big thing for me, and he was pleased that I managed it well on and off the pitch. He said to keep up the hard work and we'll see what happens from this point onwards. Again, just believing in myself, training hard every day and getting my opportunity on the pitch – hopefully I can show the world what I can do. People are taking notice, so I am grateful."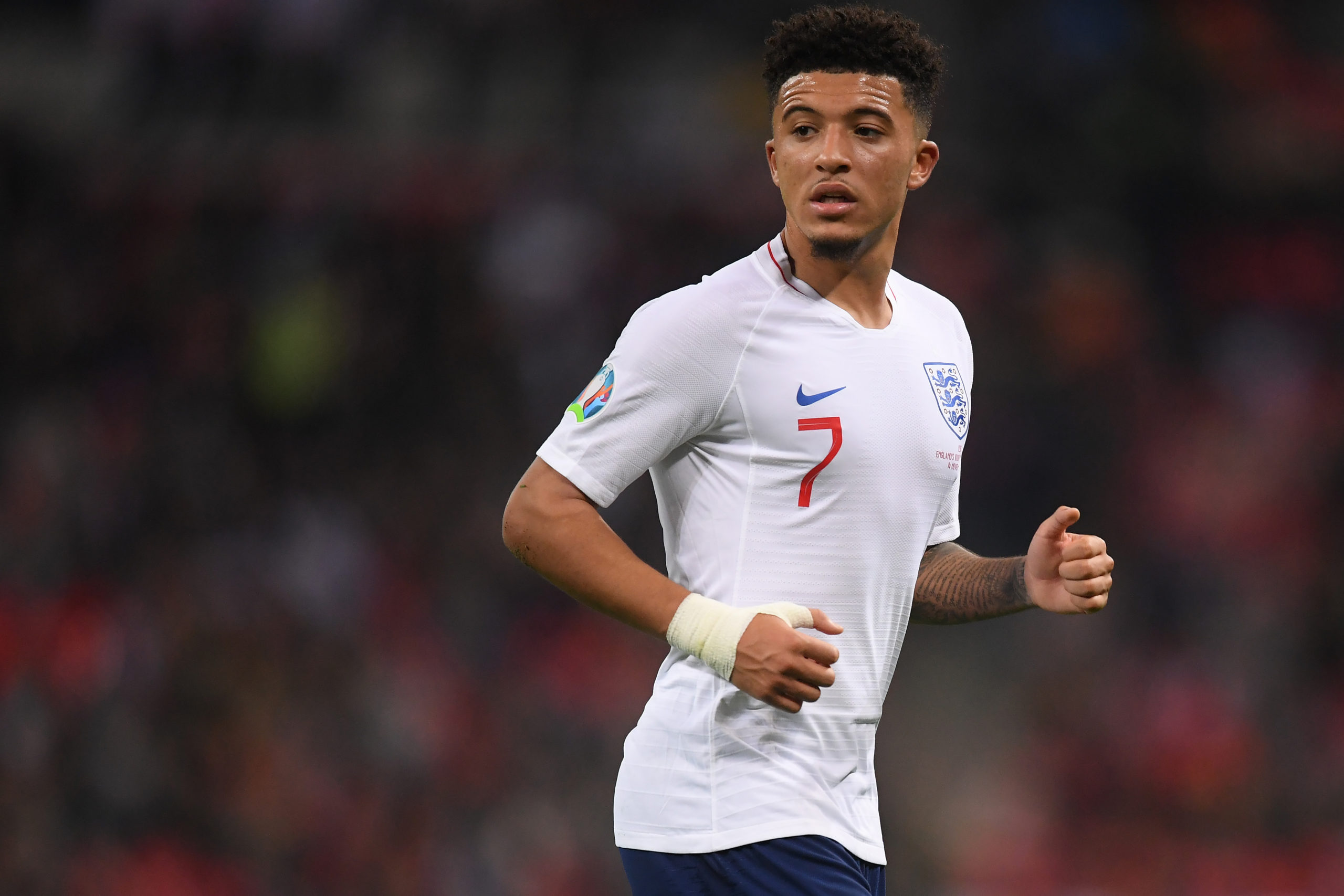 There is a lot of talk about you coming back to the Premier League. A £100million fee has been mentioned, with Manchester United, Chelsea and Liverpool all linked. How does that feel?
"I don't know what to say to that. It's hard to  say. That's the future. You never know what could happen, so we will wait and see."