Men's World Player of the Year
"He is the most professional player I have ever met," said Pep Guardiola of Lewandowski. High praise indeed from a man who has spent his entire coaching career working with only the elite.
Yet while the legendary Poland striker has always been an exceptional talent, in 2020 he secured his status as undoubtedly one of the finest centre-forwards of his generation, with the 32-year-old's goalscoring exploits guiding Bayern Munich to a famous Champions League, Bundesliga and DFB-Pokal treble.
Since 2008, Lionel Messi and Cristiano Ronaldo have dominated the prestigious World Soccer award, with Xavi and Luka Modric bucking the trend in 2010 and 2018 respectively. Yet only Messi – in 2012 and 2015 – has managed to win it with a better goal return than Lewandowski.
The numbers have been frightening. He ended the campaign as top scorer in the Bundesliga, German Cup and Champions League with a total of 55 goals. Over the entirety of the campaign, Lewandowski only failed to score in nine of his 47 appearances in all competitions.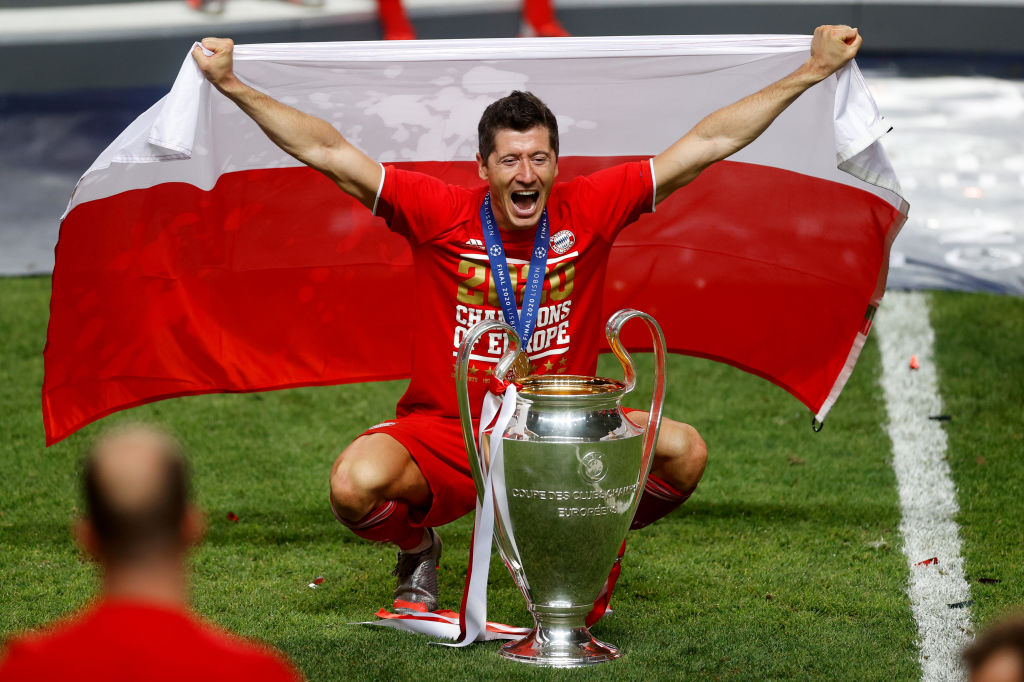 In the Champions League he scored ten times in the group stage alone, and ended the campaign with 15 goals. Only Cristiano Ronaldo has scored more in a single season, yet his all-time record of 17 would almost certainly have been beaten if this year's knockout stages had been over two legs instead of just one. Lewandowski's tally of 34 Bundesliga goals was a personal best too, coming in just 31 games at an average of one every 81 minutes.
The records haven't stopped tumbling in the new season either. In October, he scored his second Bundesliga hat-trick of the season to take him to ten goals in just his fifth match – nobody has ever reached the milestone quicker. Thomas Muller believes that his team-mate can match Gerd Muller's record of 40 Bundesliga goals in one season. "When you see how consistently he scores, it's definitely within the realm of possibility," said his Bayern compatriot.
The treble took the Poland captain to 248 Bundesliga goals. The all-time record of 365, also held by Gerd Muller, once seemed like a distant dream, but now is well within his sights. Lewandowski turned 32 in August, and insists that he wants to stay at Bayern until he's 40. Who knows how many he will have scored by then?
Looking at the statistics, it is easy to understand why so many deem Lewandowski to have been robbed of the Ballon d'Or award, after it was cancelled for the first time due to the impact of the coronavirus pandemic.
When asked by Sportowe Fakty which player he felt deserved to win the 2020 Ballon d'Or, Lewandowski simply replied: "Me. We won everything we could with Bayern. In every competition – Bundesliga, German Cup and the Champions League – I was the top scorer.
"I think a player who achieves this would win the Ballon d'Or."
It is hard to disagree.
Lewandowski's coach, Hansi Flick, acknowledges that he is lucky enough to have the best striker in the world at his disposal. "He is one of the most complete strikers around, if not the
best No.9 in the world," he says.
"He has everything you need up front. He can head the ball, finish and hold it up. His work off the ball is important for the team."
While Lewandowski's goals take the headlines, his work off the ball is just as appreciated by his team-mates, and another reason why he is regarded as the planet's best striker.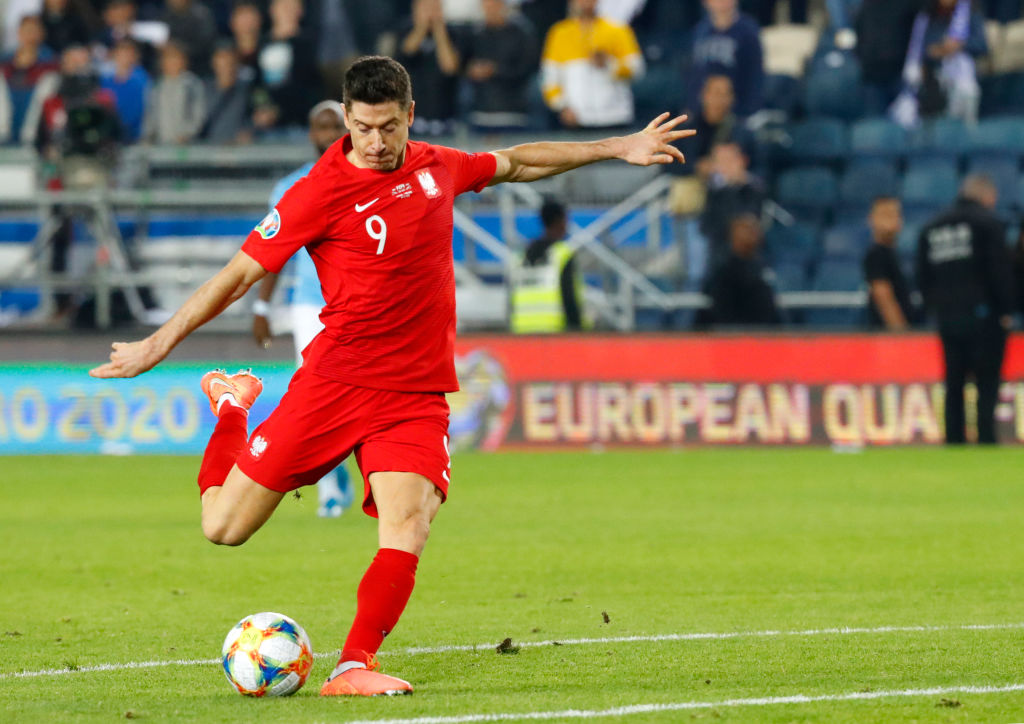 The elite pressing unit that Flick has introduced at the Allianz Arena simply wouldn't be possible without the work that Lewandowski puts in up front. He is a natural athlete; perhaps more than he is given credit for. At one stage during his youth, he even considered giving up on football to become a cross-country runner. But his love of scoring goals proved too strong.
While he is loved in Bavaria, in Poland he is a national hero. With the exception of 2018, he has been named Polish Footballer of the Year every year since 2011, an honour that he will undoubtedly claim in 2020 as well. In the last year he's strengthened his position as Poland's all-time top goalscorer even further. A brace against Bosnia and Herzegovina in the Nations League in October took him to 63 goals in 114 caps. That record is unlikely to ever be beaten, although only two of those goals have come at a major tournament, a record that he would like to improve next summer.
And why shouldn't it? In 2020 Lewandowski has banished any lingering question marks against his record, finally winning his first Champions League trophy and scoring vital goals along the way. Right now, he is simply untouchable as the most devastating attacker on the planet, and more determined than ever to be recognised as such. Even after having achieved so much, he has plenty of targets on the horizon, and he doesn't look like missing.
Article by Sam Straw
This article first appeared in the Winter Edition of World Soccer. You can purchase old issues of the magazine by clicking here.