Paddy Agnew looks back on the highs and lows of Maradona's time in Italy
The first time that the Maradona effect in Italy really struck home was on a Monday morning back in November 1985.
The day before, Diego had scored a wonderful free-kick to record an historic 1-0 win for Napoli over northern giants Juventus. This writer had just arrived in Italy to cover Serie A. That Monday morning, on the streets of Rome, it was impossible to walk more than a few blocks without seeing fans attempting to re-enact the free-kick: the stabbed, billiard-like left-footed shot with which he had scored an indirect free-kick in the penalty area from an impossible-looking position. Impossible that is, for anyone but Diego Maradona.
The love story between Diego and Italy had begun.
Over the next six years, his descent into a drug-induced hell eventually brought a premature halt to his fabulous career. Yet Naples stood by him despite everything. They were on his side then, and they still are now.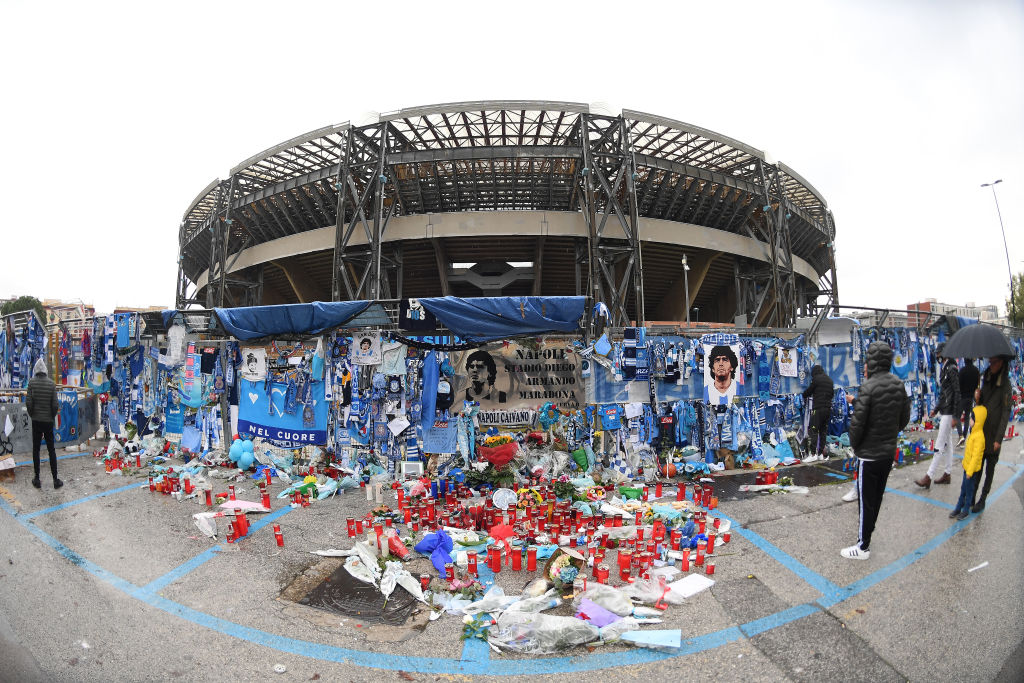 Or at least, so it seemed. But no, they rushed forward to shake his hand, to hug him and to kiss him. It became clear that much of the Neapolitan media had made a pact with Diego: keep us top of the table and we will turn a blind eye to your "exotic" lifestyle, intermittent training and questionable (mafia) friendships.
By the time he left Italy in 1991 however, stealing out like a thief in the night in the wake of a post-match positive test for cocaine, that attitude had changed. Even at the previous year's Italia '90 World Cup, Diego and Argentina had been roundly booed at both the inaugural game in Milan (a 1-0 defeat to Cameroon) and at the final (lost 1-0 to West Germany) in Rome.
The late Peter Ball of The Times once said that perhaps there had never been a less admired, less respected "great" player than Maradona. He was right and he was wrong.
For some, especially in the Anglo-Saxon world, he was a cheat, best summed up by that infamous "Hand of God" goal in Mexico. For others, especially in Naples, it was Diego's second goal that day, a goal that had previously been scored only by Roy of the Rovers in a comic strip. For them he was a quasi-divine creature.
While some fans and journalists have argued over Maradona's legacy, amongst his peer group there is no debate. The guys who played with and against him in Serie A still hold an inordinately high opinion of him. When Paolo Maldini, a great player and a model professional if ever there was one, was in his last season in 2009, he was asked the classic question – who was the best player he had played against? He smiled and said: "That is easy – Diego of course. He was so talented."
Maldini went on to call Maradona a totally honest player on the field. No whining to the referee, no matter how much he got kicked (and he got kicked a lot), said Maldini, he just got up and got on with it. Many others have made the same point since his death, including Liam Brady, Fulvio Collovati, Bruno Conti, Ciro Ferrara and more.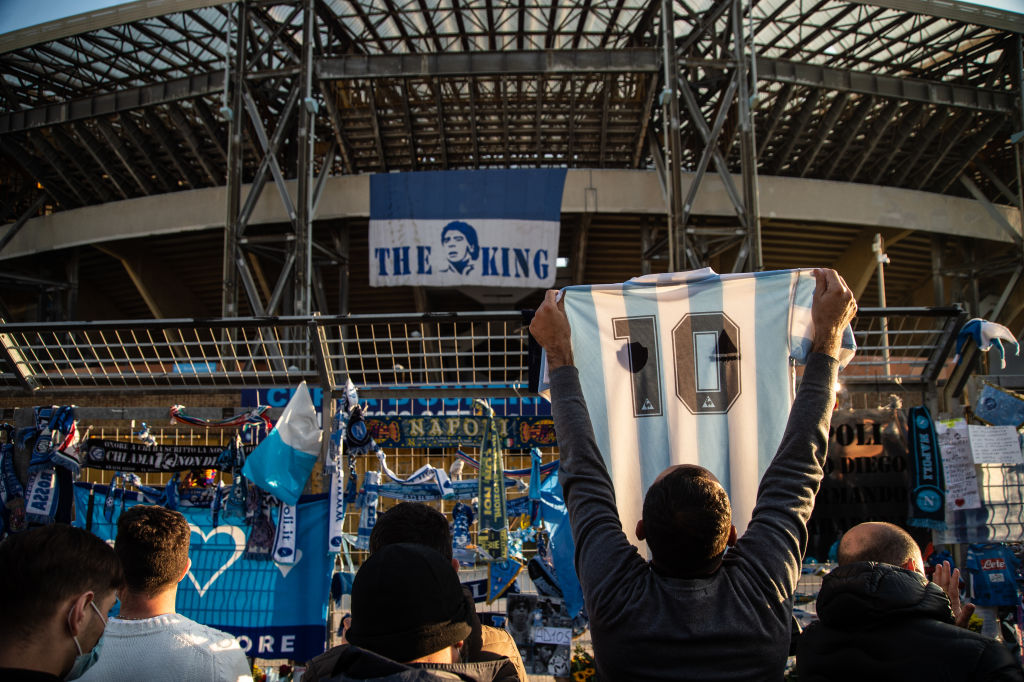 As for being little-loved during his playing days, this was just not so. When Diego led Napoli to their first-ever title success on a hot day in May 1987, it was a day of redemption for the oft-maligned city. Not since the Allied troops liberated the city in September 1943 had there been such good reason to celebrate.
Diego did an exhaustive lap of honour that afternoon. All lit up, he stood in front of the crowd, with that famous barrel chest defiantly thrust forward as he blew kisses at the wildly enthusiastic, 82,000-strong crowd. This was the King of Naples, paying and receiving tribute from his loyal subjects who would do anything for him. 33 years later, they still would.
In some senses, of course, Naples was, at the same time, the best and the worst possible place for Diego. It was the best because of the love at first sight between him and Napoli fans. The natural empathy between the poor boy from the Buenos Aires suburb of Villa Fiorito and Neapolitans was too strong. Both were urchins from the poor south, both had spent their lives with compatriots looking down their noses at them.
Yet it was the worst place because, with the greatest global icon in contemporary football on their doorstep, the Neapolitan mafia, the Camorra, were always going to look for a slice of the action sooner or later. They duly did through one of the city's most powerful (and vicious) families, the Giuliano clan. He supplied them with social consensus; they supplied him with cocaine.
Despite all that, as someone privileged to have seen him play often, I can only thank the sporting Gods for Maradona. As Argentinians put it: "It doesn't matter what you did with your life, Diego. What matters is what you did for ours".
Article by Paddy Agnew
Paddy Agnew is the author of Forza Italia, a reflection on Italian football in the '80s and '90s, with particular reference to Maradona. 
This article first appeared in the January Edition of World Soccer. You can purchase old issues of the magazine by clicking here.