In tribute to football great Diego Maradona, we revisit his interviews with World Soccer's Rino Landa and Keir Radnedge in 1986 after he won the World Cup and World Player of the Year
What was your overall opinion of the 1986 World Cup?
"It was a World Cup of football. Unlike 1982 in Spain, which was a World Cup of bruises. I was particularly excited by the match between France and Brazil. I just didn't want it to finish I enjoyed watching it so much. A pity one of them had to be eliminated. In fact, I thought Brazil had a very good World Cup despite all the criticism they got back home. I thought they deserved to reach the final."
Which players did you most enjoy watching in Mexico?
"I liked Michael Laudrup of Denmark in particular and also Enzo Scifo – though I thought the Belgians used him in much too deep a position, at least against us I'm glad to say! Zbigniew Boniek is a player I have always admired greatly in Italy but he did not have a good World Cup. I think he was tired after a hard season with Roma. As for Michel Platini, he wasn't at his best either. Of course he must rank among the finest players of our generation, but I think his era is over."
What was Argentina's great strength in winning the tournament?
"Team spirit. In 1982 we had a lot of individual stars. Excellent footballers, very famous and with international reputations. We just took it all too easily. The squad this time was one which contained a lot of players who wanted to make their names – they had that hunger to do well. Most were stars in Argentina but virtually unknown anywhere else. They were battling for themselves and that worked well for the team. Simply we played better."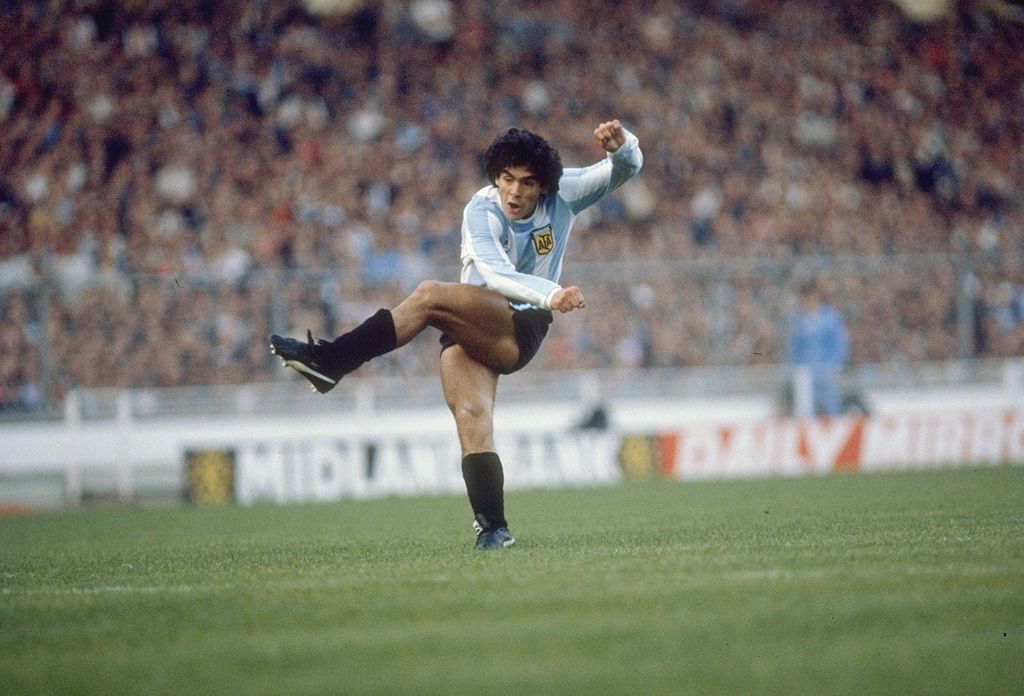 What did it mean to you and Argentina to win the World Cup?
"It was an unforgettable day for Argentine football and the greatest day of my career – to have won the most important trophy of all, by defeating first-class opposition. I have to admit I thought after we had won about all the people who had said and written unkind things. Then I thought of my mother and my father – and my brother Lalo, who was trying to get to me with tears of joy running down his face. What did I have to be bitter about?"
What about the goal you "handled" in the quarter-final against England?
"That's a matter for the referee. If he had seen something wrong it was up to him to stop the game. It was an accident of play, something which has not happened only to me, either. Ask Zico or Platini or Rummenigge. They will all tell you that they have scored a goal with their hand at some time or another."
How were you affected by the welcome home you received in Buenos Aires?
"Such a multitude of people and all of us in tears! When I went to my parents' home the crowds almost knocked the doors down. When the president invited me to the Casa Rosada and I stood on the balcony…I felt like the president! No, seriously, I felt very close to the fans."
Do you believe you are now the world's No. 1 player?
"No, I don't like to think about things like that. I know I'm not the world's worst but you will never find me saying I'm the best. If other people choose to say so, that is their business. One day Platini is the king, the next day it's Rummenigge and the next day Elkjaer. They are all superb players. How can you compare them? It's just not realistic."
But other players now look up to you. Doesn't that have an impression on you?
"I don't like to hear about being a "leader" or a "caudillo" as they say in Argentine football. I believe only in those who are examples. Like Daniel Passarella, who is an exemplary team-mate. I don't believe in the sort of players who make a great show on the pitch so the fans can see they are the most important. Football is a team game and you must treat everyone as one more member of the team."
Now you have won the World Cup, what is your next ambition?
"In football there is always the next match, the next target. In my case it is to win the Italian championship with Napoli. I dream of achieving that before I leave Italian football. I'm not saying we WILL win it. I am saying I desperately want to win it. We do need to win something this season. The fans have been very patient but now we owe it to them."
Many footballers have said that it is impossible to play in Napoli because of the volatility of the fans and the city.
"I think that's exaggerated. The Napoli supporters are very passionate about their football, but so were the fans in Barcelona. I can live with that. Better that than the other way round. When I'm no longer happy there I'll go. But I've certainly no plans to go right now!"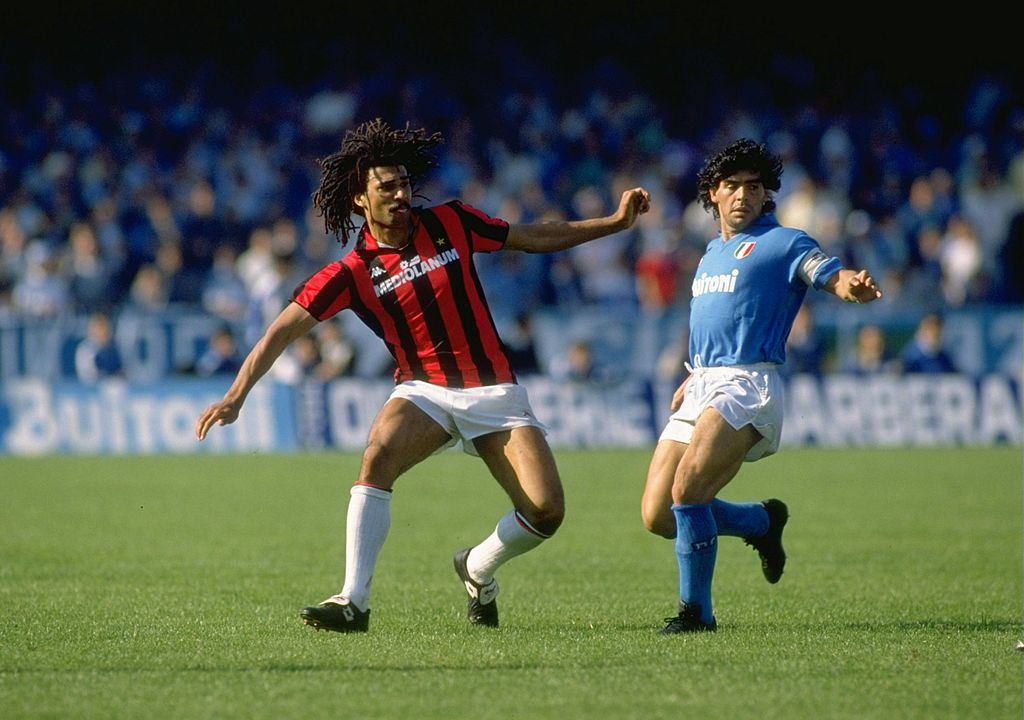 And after Napoli?
"When the World Cup was over the president of Napoli phoned me to say he wanted me to stay with the club until the end of my playing career. He even asked me what money I would want to make such a commitment. But I'm not ready for that. For example, there was an inquiry from an English club – yes, people say Tottenham Hotspur but again that's not for me to comment – and at one time I would not have ruled out the possibility of going there. But now it is unlikely. I wouldn't mind playing in Brazil. I like their style of football and I have a lot of friends there. But ultimately I would really like to finish my career back with Boca Juniors."
You spent two controversial seasons with Barcelona. Do you regret playing in Spain?
"No, I went to Spain determined to do well and I left only because of the Barcelona president, Jose Luis Nunez. You know, if the offer was good enough I might even play for Real Madrid…I said once that I could never wear their colours. But that was before I had my problems with Nunez! Having said that, I have never received an offer from Madrid – either direct or indirect."
While at Barcelona you were badly injured by that notorious foul by Andoni Goikoetxea of Athletic Bilbao. What are your views on that now?
"Again, it's history. Nothing can change what happened. I have to say I believe Goikoetxea has always been overrated in Spain. After the World Cup defeat by Belgium, some of the Spanish directors said to me that they lost because Goikoetxea couldn't play. But I never rated him as the sort of player to turn a game. Butragueno, yes. He plays on the side of angels – like Lineker and Careca. Those are the players I like to watch. That's the sort of football I like."
Interviews by Rino Landa and Keir Radnedge
These revisited interviews appeared in the January Edition of World Soccer. You can purchase old issues of the magazine by clicking here.