Many of England's distraught players wasted no time lifting their losers' medals from around their necks as they stepped off the presentation podium following the Euro 2020 final.
Their distress was understandable after the manner of defeat in yet another penalty shootout. Probably it would have been less painful if Italy had won on the pitch as the Azzurri deserved to have done.
England captain Harry Kane believed the defeat "will hurt for the rest of our careers". That was the pain of the moment. Yet England are undertaking a journey which is still ongoing and in which there has always been a target even more important than being crowned European champions.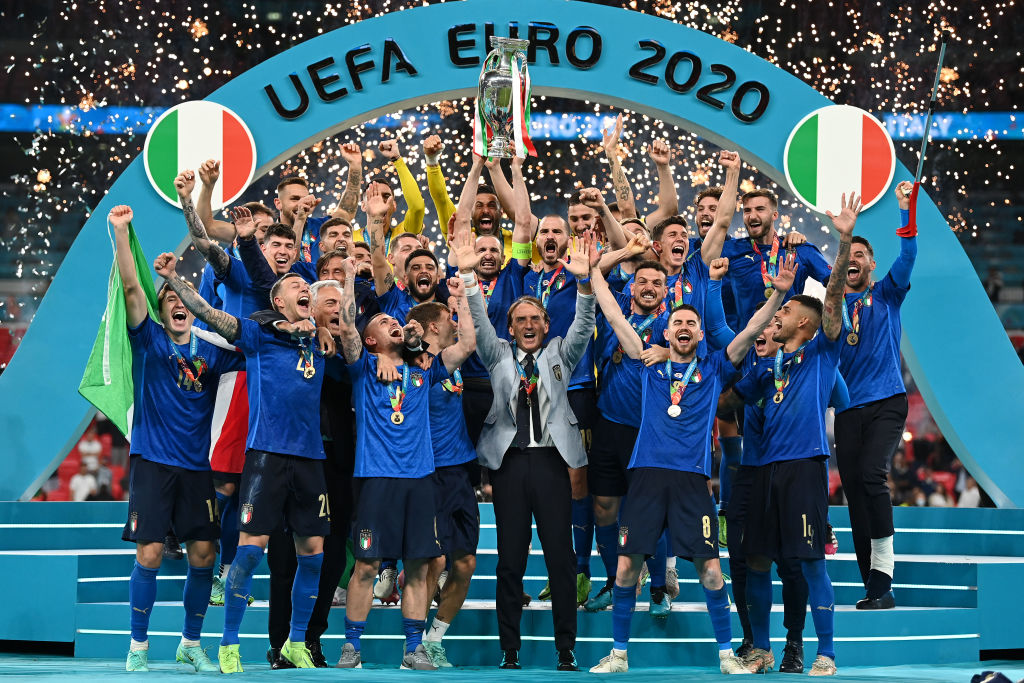 Foundations
The fuse which fired England's Euro explosion had been lit not in June 2021 but all the way back in 2004 when Sir Trevor Brooking was appointed by the FA as director of football development. One of his tasks was to devise a style which would suit the national teams.
In January 2011, ex-Middlesbrough manager Southgate joined Brooking as the FA's head of elite development. His mission included the nationwide work of 'selling' a new vision of children's football, featuring small-sided games, reduced goal sizes and skills development. A thankless task. Southgate stuck it for little more than a year.
Progress could not be delayed once the FA opened the controversial and long-delayed St George's Park National Football Centre. Initially, the FA appeared uncertain about how to capitalise on the 330-acre site north of Birmingham. But in 2013 Greg Dyke took over as FA chairman and all that changed.
The appointment of Dyke, a bullish former television executive, had been derided by media and fans alike. But he proved the right man in the right place at the right time. Dyke had his own vision of how to revolutionise the grassroots game, coaching and, in his brave words, give England the opportunity to win the World Cup in Qatar in 2022. Euro 2020 would be a staging post along the way.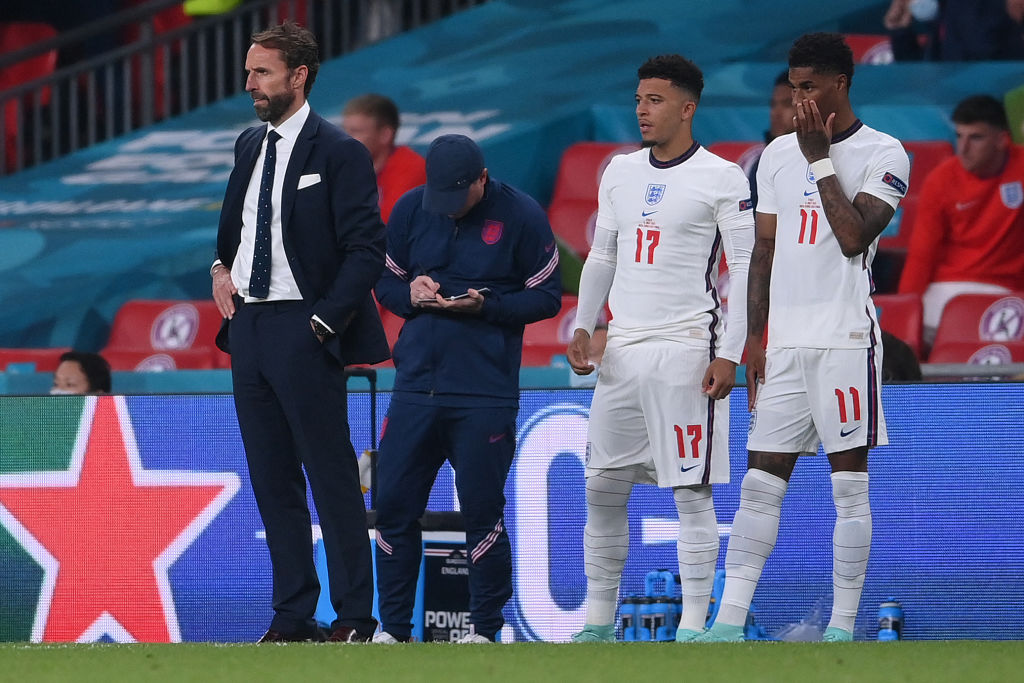 Return
Coincidentally, also in 2013, Southgate returned to the fold as manager of the under-21s.
Dyke commissioned a £750,000 review which empowered him to enforce his will on the FA's reluctant regions. But that was not all. As he later said: "English football was a tanker that needed turning. We needed to do something about the England team and not be frightened to invest in it. We went to Spain, who were World Cup winners and Euro winners, and looked at what they did.
"So we got St George's Park up and running properly for all the national teams. We brought all the age-group coaches to work there on site so they are all conscious of being part of a bigger team, sharing long-term aims."
Ruthlessly, Dyke trimmed the FA staff to fund for the extra grassroots investment and a phalanx of new coach/educators. A decade of work translated into results in 2016 and 2017: England won the World Under-20 Cup, the under-21s twice won the Toulon Tournament, the under-19s won their UEFA age group crown and the under-17s were European runners-up.
By 2016 Dyke was gone, succeeded by the ill-fated Greg Clarke. But that year also saw an even more significant appointment – that of Southgate as England manager.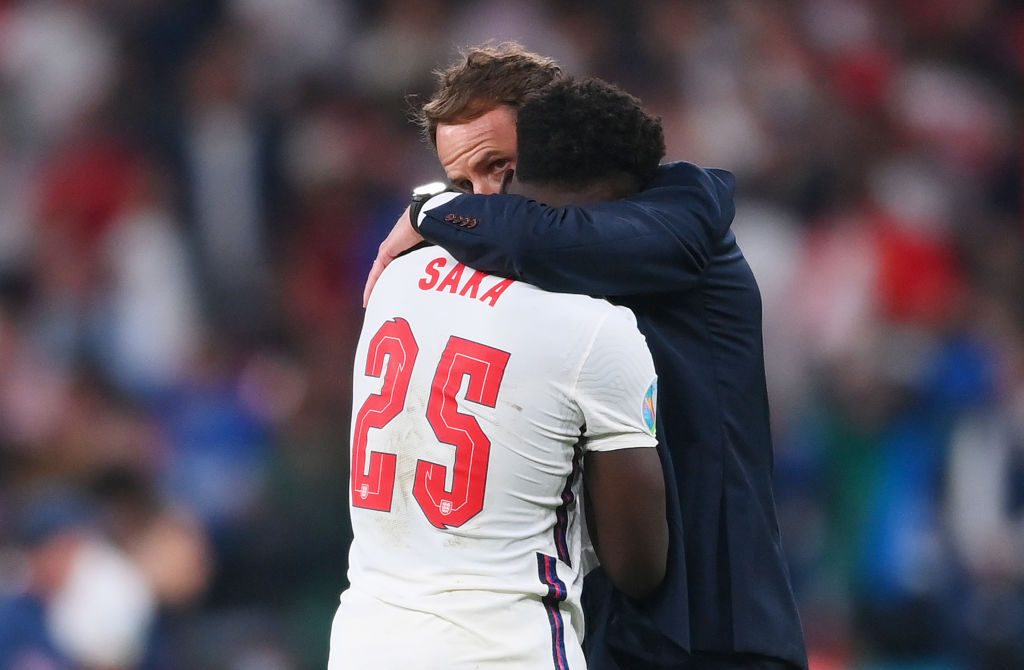 Departure
Amid all the euphoria it has been largely overlooked that Southgate landed the job by accident. England's humiliating defeat by Iceland at Euro 2016 had prompted the departure of Roy Hodgson and sent the FA head-hunting a top English club manager.
Sam Allardyce lasted only one match before a newspaper sting trapped him into loose talk about transfer system loopholes. With World Cup qualifiers around the corner, Southgate stepped up as caretaker. The rest is history with the painful memory of his penalty miss against Germany at Wembley in Euro 96 long since overtaken by his managerial goals.
Bitter memories of the Iceland debacle sent England to the 2018 World Cup in Russia free of the usual burden of over-expectation. Thus reaching the semi-finals was a happy surprise. Along the way Southgate even became a fashion icon, attired in his Marks & Spencer waistcoats.  Far more important than his accidental fashion sense was the fact that Southgate had worked with a nucleus of his squad at under-21 and age group levels.
Belief
Southgate knew his players, their talents and characters; they, in turn, trusted and believed in him.
In 2019, a year after the World Cup adventure but now largely forgotten, Southgate's England reached the semi-finals of the UEFA Nations League and finished third. This should have been a perfect springboard into Euro 2020. Covid-19 put a stop to that.
Yet, by the time a rescheduled Euro kicked off, factors beyond Southgate's control had worked in his favour. Initially only the Euro semi-finals and final had been set for Wembley. But Brussels dropped out as a host of three group games and Dublin was scrapped over the absence of fan access. Wembley duly picked up the three group games plus the round of 16 tie scheduled for Ireland.
Without even kicking a ball, football was coming home.
By now Southgate was no longer a novelty manager. Comparative success had attracted critical focus over his vacillation between a three or four-man back line; also an apparent over-caution in midfield when so many exciting attacking players were cooling their expensive heels on the subs' bench.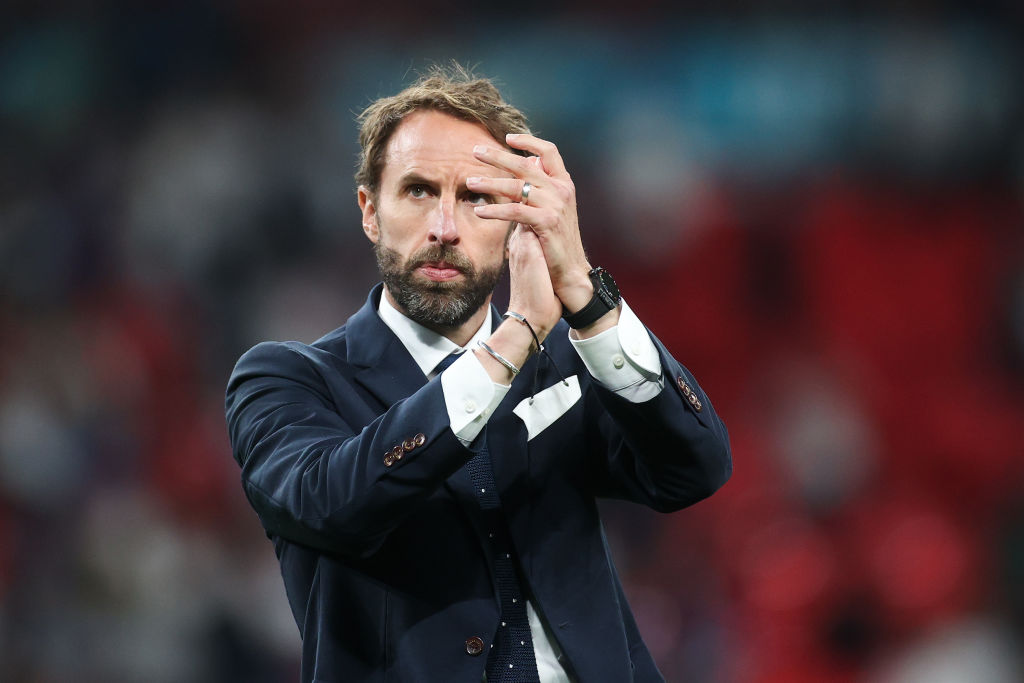 Preparation
For some nations, the pandemic-enforced year's Euro delay was deeply damaging. Not so England. In those extra 12 months Southgate's men gained valuable extra international experience and self-belief with their clubs. Chelsea and Manchester City had reached the 2021 Champions League final and Manchester United the Europa League decider.
England's run-up to the finals was solid rather than spectacular. In Nations League, friendlies and then World Cup qualifiers they played 13 games, won 10, drew one and lost two. The defeats were to fellow Euro qualifiers Denmark – at Wembley with red cards for Reece James and Harry Maguire – and Belgium.
Preparation was not straightforward. European club demands denied Southgate the stars of Chelsea and the Manchester clubs for the warm-ups against Austria and Romania. Then there were injury concerns. Jordan Henderson had missed the last three months of the league season while Jack Grealish – the wild card in Southgate's pack – had played only the last 11 days of term after three months out.
England's prospective campaign was repeatedly compared with 1996. But then England had kicked off in the shadow of the players' high jinks on the pre-tournament trip to Hongkong. Different this time. Respect and admiration had been earned by the free school meals campaign headed by Marcus Rashford and the community and charity and NHS-support efforts organised by Henderson, Kane, Sterling – to name but a few.
Opener
England opened against Croatia at Wembley with the tournament already two days' old. Southgate opted for a 4-2-3-1 system which smothered Croatia's creative efforts. England registered only eight shots in the match themselves but one, in the 57th minute, from Sterling, proved decisive.
Next up, as in 1996, were Scotland, the Auld Enemy, for whom the cross-border derby has always meant far more than to England. Honours ended even from a goalless draw. John Stones headed against a post for England while Scotland's Stephen O'Donnell forced a fine diving save from Jordan Pickford. The Scots claimed a moral victory but it was England who benefited most: four points ensured a place in the round of 16.
Southgate was more satisfied than fans or media. He was looking at the big picture and his first objective had been achieved. Next target was top spot in Group E, achieved by defeating Czech Republic. Again Sterling struck early. Mission accomplished, despite England failing to register a single second-half shot.
Southgate had been forced into changes. Chelsea midfielder Mason Mount and reserve leftback Ben Chilwell had been isolated for a week after "coming into contact" with club-mate Billy Gilmour following the Scotland game. Gilmour, subsequently, had since tested positive for Covid-19.
Grealish, against the Czechs, had filled Mount's central attacking slot in midfield but the role had been too restrictive for such a flair player.
Southgate was thus forced to think again for the high-tension showdown with Germany. Perhaps, with Mount available, he would have stuck with his 4-2-3-1 system. But the Chelsea's man's absence 'freed' him to think afresh. Thus England switched to three at the back so as to match Germany's midfield quartet and nullify the threat of raiding wingbacks Joshua Kimmich and Robin Gosens.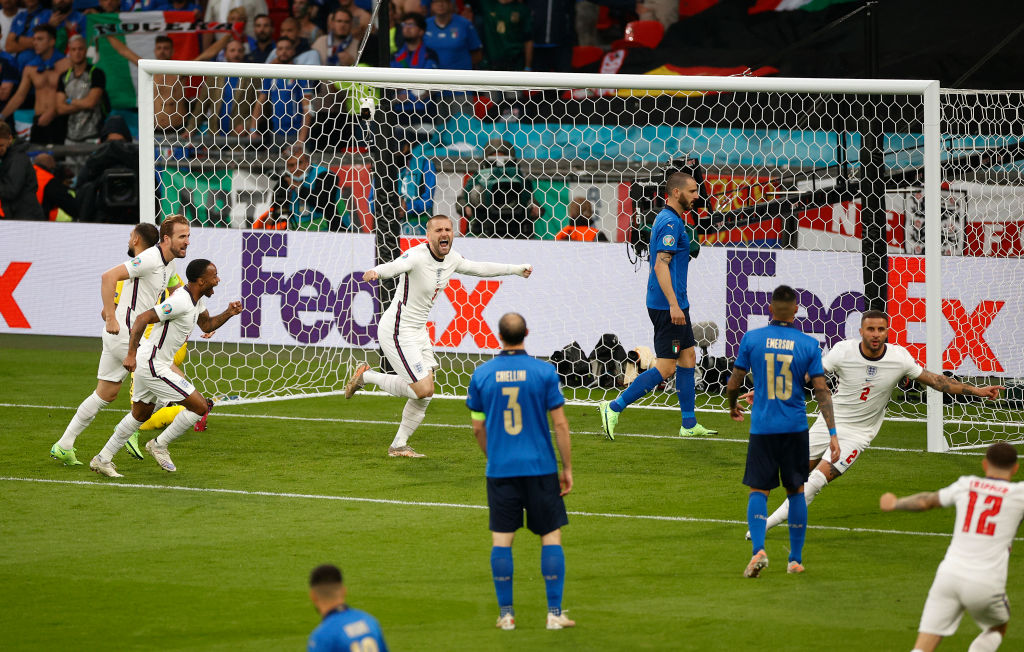 Memories
Painful memories of 1990, 1996 and 2010 were put to rest by England's first victory over Germany in a major tournament knockout match since the 1966 World Cup Final. It was tight. Pickford denied Timo Werner in the first half before England took second-half control through Sterling yet again.
Near the end Sterling was at fault for allowing Thomas Muller a clear run at goal but the German veteran scuffed his shot wide. Harry Kane answered all his increasingly vociferous critics by scoring the decider minutes later.
Kane struck twice more early in the comfortable 4-0 quarter-final defeat of Ukraine in Rome, England's only 'away' match. Then it was back to Wembley for the extra-time semi-final victory over Denmark.
Here Southgate's game management was crucial. The tiring Danes used all their five substitutes in normal time; England only one. Southgate's extra-time introduction of Phil Foden and Henderson refreshed England's attack to chase down the winning goal.
The Danes were furious with Dutch referee Danny Makkelie and his VAR team for adjudging that Sterling had been tripped by Joakim Maehle. For a split second they thought justice had been done when Kasper Schmeichel saved Kane's penalty. Instead Kane pounced on the loose ball and England were into the final.
One way or another, history beckoned.
Article by Keir Radnedge 
Did you miss out on World Soccer's Ultimate Euro 2020 Guide? You can get the inside track on every finalist by downloading a digital version completely free of charge by clicking here.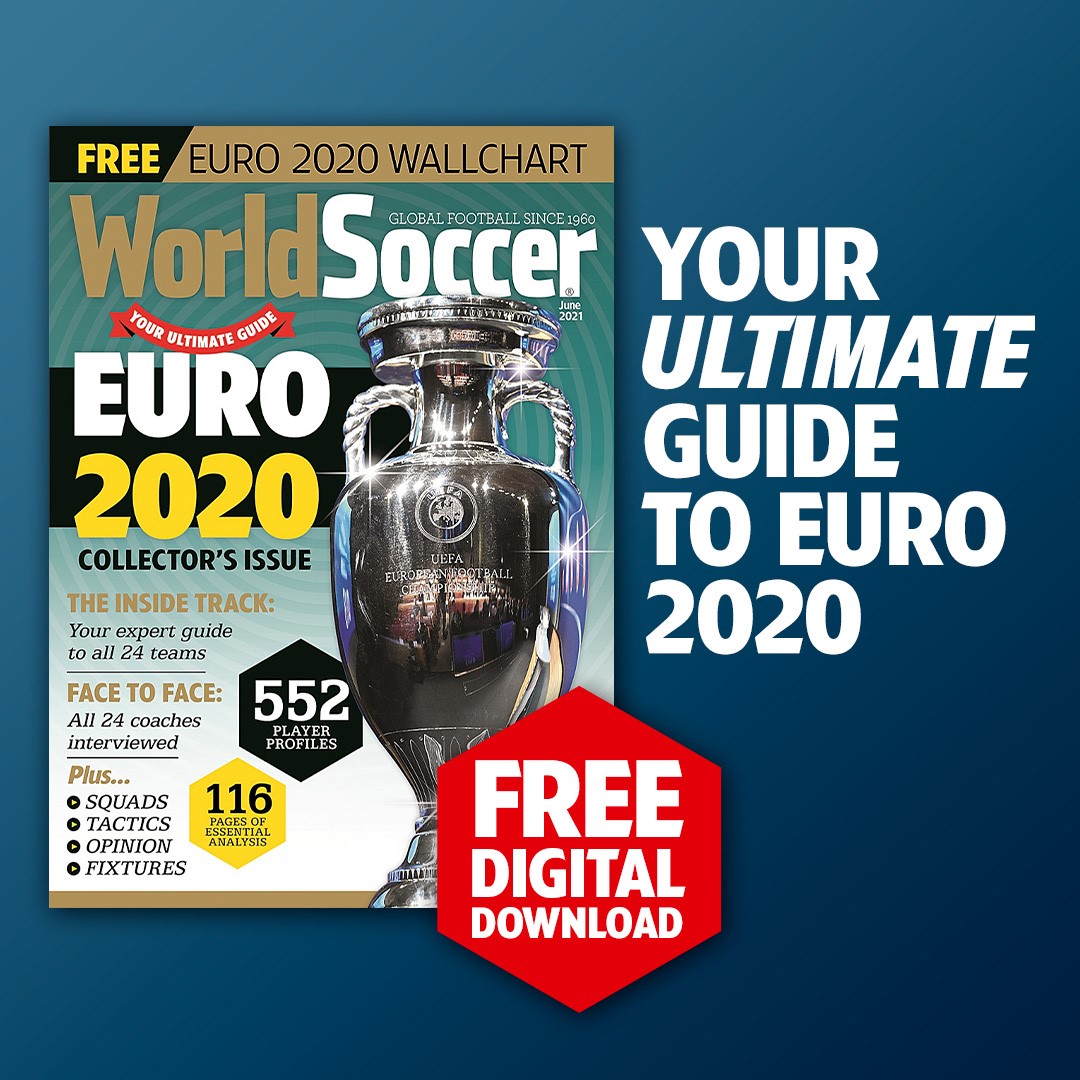 Don't forget that you can also keep up-to-date with all of our online coverage by clicking here.