Mancini re-building Italy's reputation after World Cup failure
OVERVIEW
Italy go to the Euros at the front of the starting grid, and with good reason. As well as a favourable draw that will see them play all their group games in Rome, they haven't lost a game since September 2018.     
Coach Roberto Mancini, called in to pick up the pieces after Italy's historic failure to qualify for Russia 2018, has done a remarkable job to create an exciting young team which not only plays well but keeps on winning.
On the night that his Italy dazzled in a 2-0 Nations League win over Poland, that victory marked 21 consecutive games without defeat. More impressive than that was the 30-pass, "tiki-taka" style move that culminated in their second goal.
Put simply, Mancini has created a bright, audacious and thoroughly modern Azzurri side such as rarely seen before. Prepare for some big surprises this summer.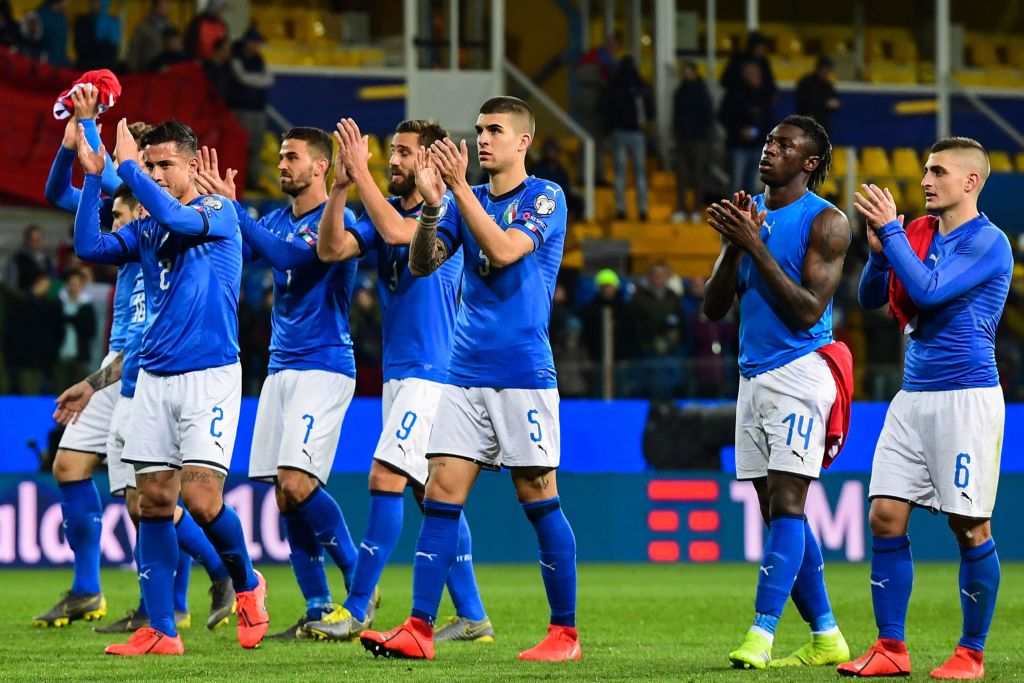 TACTICS
To say that Italy have switched to an attacking 4-3-3 formation does not do justice to the radical change of mindset under the current management. Unlike previous Italy sides, Mancini's men defend high up and constantly take the game to their opponents.
STAR MAN
Leonardo Bonucci
If you were looking for a personal bodyguard on a visit to Syria, Bonucci would be the man.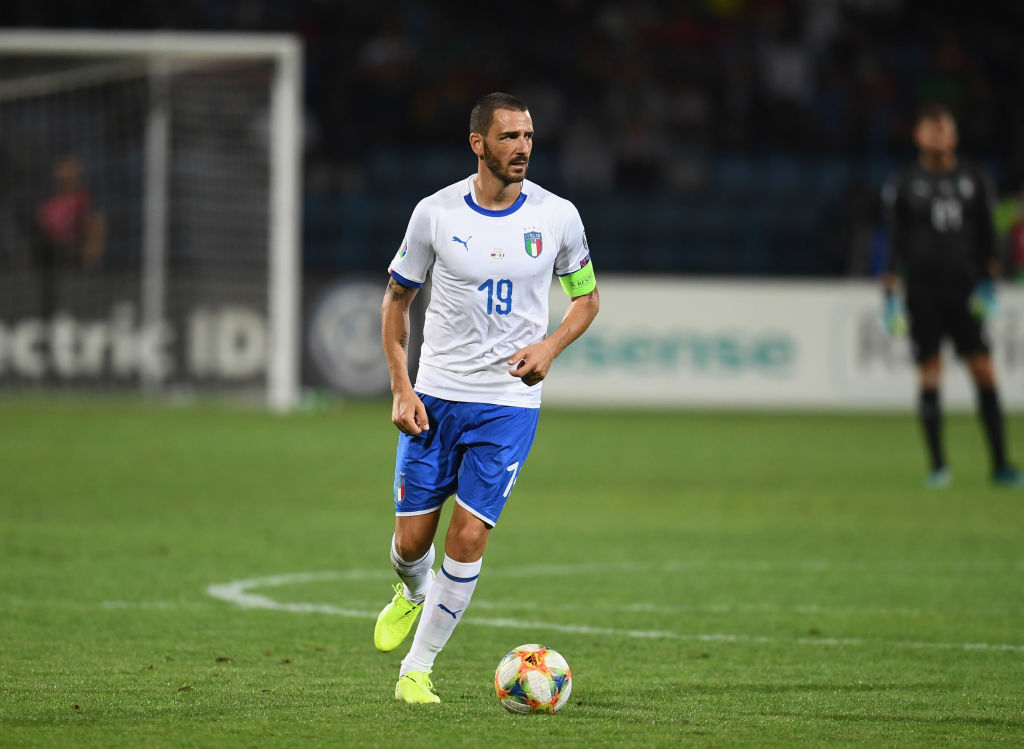 COACH 
Roberto Mancini
Outrageously talented attacker as a player, 56 year-old Mancini is proving to be even better as a coach.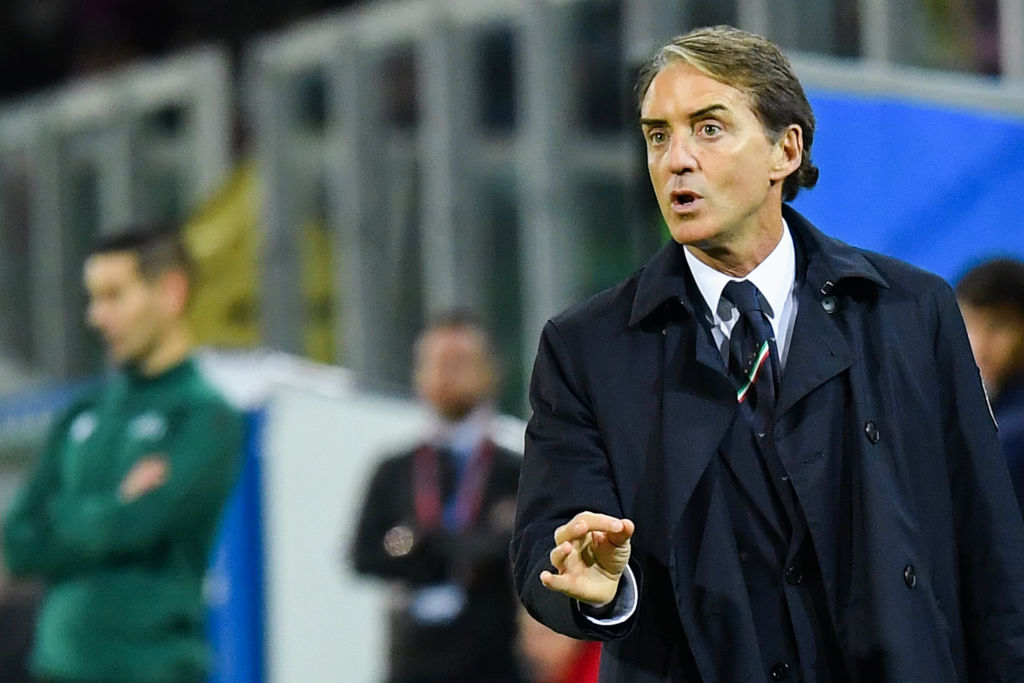 PLAYER PROFILE
Lorenzo Insigne
For the 29-year-old Napoli captain, Euro 2020 may represent a final chance to establish himself on the international stage.
Ever since he scored 18 goals alongside Ciro Immobile and Marco Verratti in the Pescara side that won Serie B in 2011-12, Insigne has been one of the great, unrealised hopes of Italian football. That, however, may have much to do with the fact that for the last nine seasons he has played for Napoli.
His outrageous talent, ability to both score and set up goals, pace and low centre of gravity, have all inevitably prompted a crippling comparison with the late Diego Maradona. The weight of expectation regarding their Naples-born captain has not always helped him, indeed has prompted bitter rifts with Napoli fans, especially during last season's dispute between the players and owner Aurelio De Laurentis.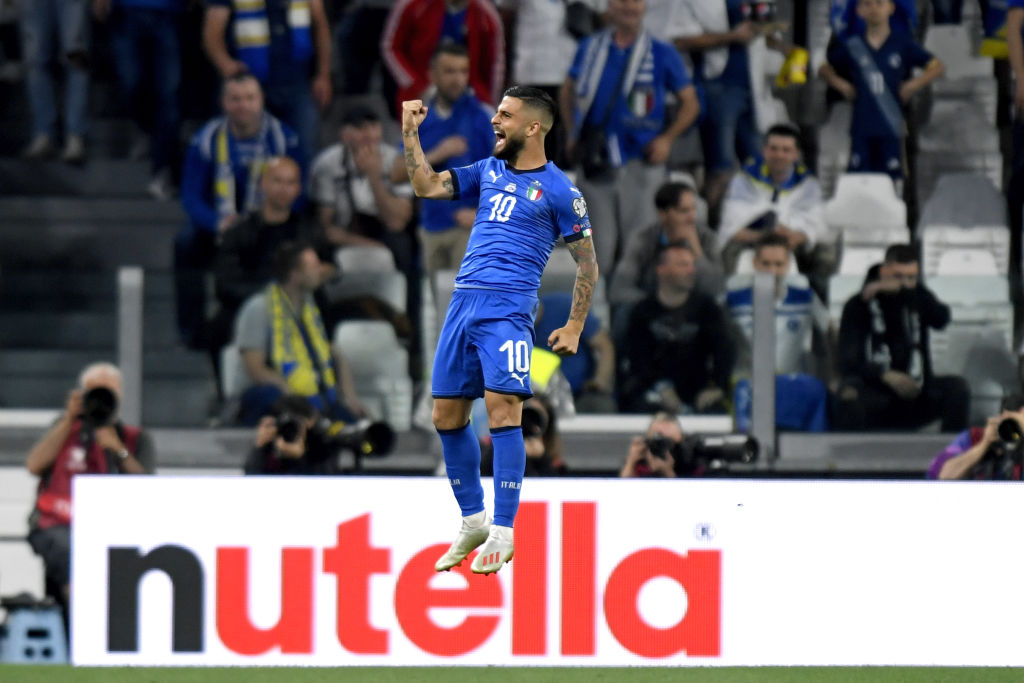 Insigne, however, is always a potential match-winner. In the context of this attack-minded Italy, in which he is seen as a "main man", he could reach new heights.
Article by Paddy Agnew
This article first appeared in the January Edition of World Soccer. You can purchase old issues of the magazine by clicking here.