How Maradona and Argentina won the World Cup
From the moment he landed the Argentina job in 1983, Carlos Bilardo knew he had to build his team for the 1986 World Cup around Diego Maradona. In 1982, Cesar Luis Menotti had played Maradona as a classic No.10 behind a front two and it hadn't worked. As opponents focused on closing Maradona down, knowing he was at the heart of all their creativity, he ended up being kicked into relative ineffectiveness, before eventually being sent off as he lashed out against Brazil, Argentina's third defeat in five games in Spain.
Maradona's move to Barcelona had only brought further difficulties, as he struggled to settle and contracted hepatitis. In January 1983, as Maradona recuperated in Lloret de Mar on the Costa Brava, Bilardo went to visit him. They went jogging on the beach together and discussed how Argentina could best set up. Maradona didn't actually play again for the national team between the 1982 World Cup and a pair of friendlies against Paraguay and Chile in May 1985, but Bilardo had announced not only that he would be captain at the World Cup but that he was the only player sure of his place in Mexico.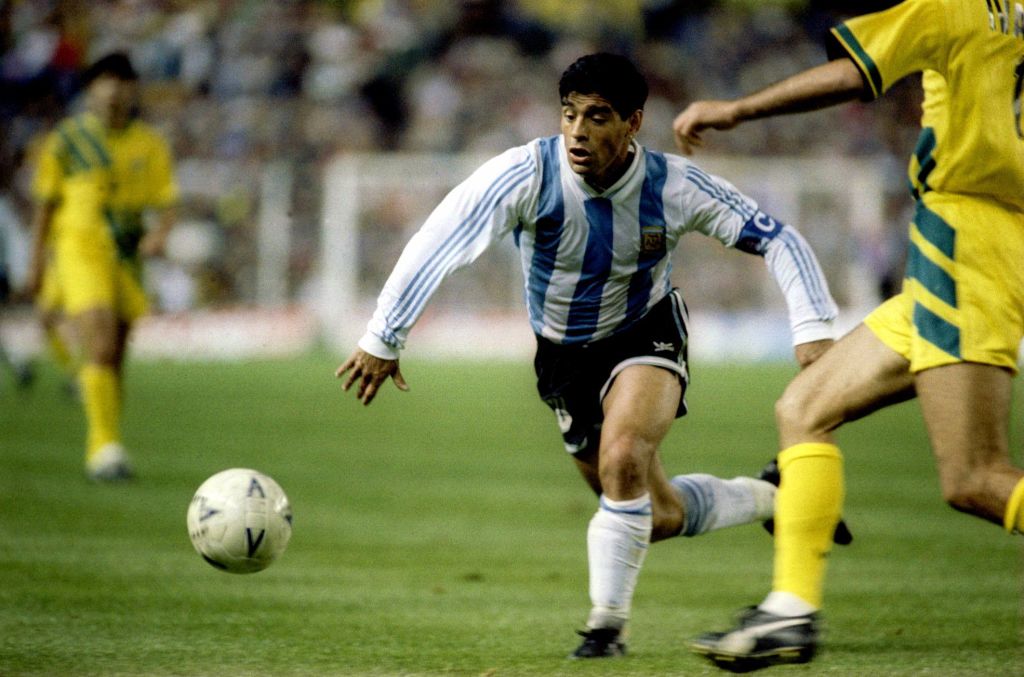 But just because Maradona wasn't playing for the national side didn't mean Bilardo wasn't preparing for him. Argentina's form in 1984 was dreadful and they hadn't won in five games when they embarked on a tour of Europe in September. Bilardo, though, wasn't worried; he didn't care about friendlies or sponsors' tournaments. He wasn't even that bothered when Argentina were eliminated in the group stage of the 1983 Copa America (a far less prestigious tournament in those days). Everything was about the World Cup.
On that tour, Bilardo unveiled his tactical master plan: a highly unusual 3-5-2 formation. Denmark under Sepp Piontek and Dinamo Zagreb under Ciro Blazevic both began playing something similar at around the same time, but Bilardo always claimed he came up with the system himself, reasoning that if nobody was using wingers any more there was no need to play orthodox full-backs. He didn't have Maradona on that tour, but he did have another classic No.10, Ricardo Bochini, who began to be used not behind a front two, but as the second of two centre-forwards, with a base of three midfielders behind him.
"It was very difficult to set up but I was convinced it was the best shape for us," he said. "But everyone, from fans to journalists to players, kept asking me, 'But who's the right-winger? But who's the left-back?' It was very difficult to explain that fixed positions were no longer useful. So I said, 'Right now, I prefer to be understood by 30 players rather than by 30 million Argentinians.'" Argentina beat Switzerland and Belgium 2-0 and West Germany 3-1, at which point Bilardo, not wanting to alert the rest of the world to what he was doing, hid the formation away.
In 1966, Alf Ramsey decided against using his 4-4-2 through the group stage, preferring to wait until his England came up against an opponent he needed to use it against: Argentina in the quarter-final. Bilardo followed much the same plan, and only unveiled his 3-5-2 with Maradona playing off Jorge Valdano for the quarter-final against England. "You can't play against the English with a pure centre-forward," Bilardo explained. "They'd devour him, and the extra man in midfield  will give Maradona more room."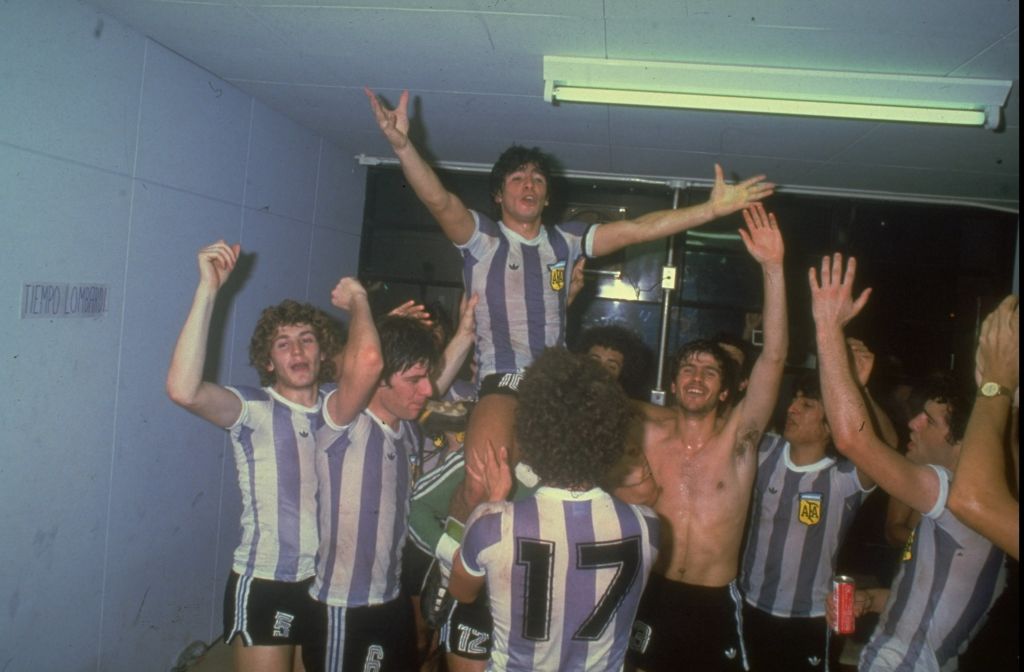 So Pedro Pasculli was dropped for the midfielder Hector Enrique. Argentina had their solid base: an uncomplicated back three with Jose Batista a ball-playing midfield anchor just in front of them and Jorge Burrachaga and Hector Enrique flanking him, looking to break forward to support Valdano. Maradona thus had an almost completely free role, which is why he was able so often to pick up the ball in areas away from opposition marking.
England never got to grips with Maradona in that quarter-final and while they did trouble Argentina after bringing on John Barnes and Chris Waddle to play wide midway through the second half, the lesson went unheeded. In the semi-final, Belgium, operating their own 3-5-2 variant, packed the centre, and in so doing failed to exploit the space that was available between two wing-backs just learning their roles, Ricardo Giusti and Julio Olarticoechea. In the final against West Germany it was a similar story, Argentina eventually coming out on top as Maradona at last slipped away from Lothar Matthaus and fed Burrachaga, one of those runners from deep, to score the winner.
The suggestion that Diego Maradona won that World Cup almost singlehanded isn't entirely untrue, but he was only able to do so because of a structure that gave him the platform to do so, both in offering defensive cover behind him and passing options going beyond him to provide an option other than the dribbling at which he excelled.
Article by Jonathan Wilson
This article first appeared in the January Edition of World Soccer. You can purchase old issues of the magazine by clicking here.