This summer, Blaise Matuidi became David Beckham's first high profile signing at Inter Miami, after years of proving his critics wrong…
What's 4,500 miles between friends?
France national team coach Didier Deschamps saw no reason to fret on hearing in August that one of his favourite players, 33-year-old midfield warhorse Blaise Matuidi, had left Juventus on a free transfer for a new adventure with David Beckham's Inter Miami.
Some assumed that Matuidi's long and distinguished international career – one spanning a decade, 84 caps and a World Cup triumph at Russia 2018 – was automatically over. True, Deschamps did not include the midfielder in his squad to face Sweden and Croatia in the UEFA Nations League in September, but the France boss isn't ready to put the veteran out to pasture just yet.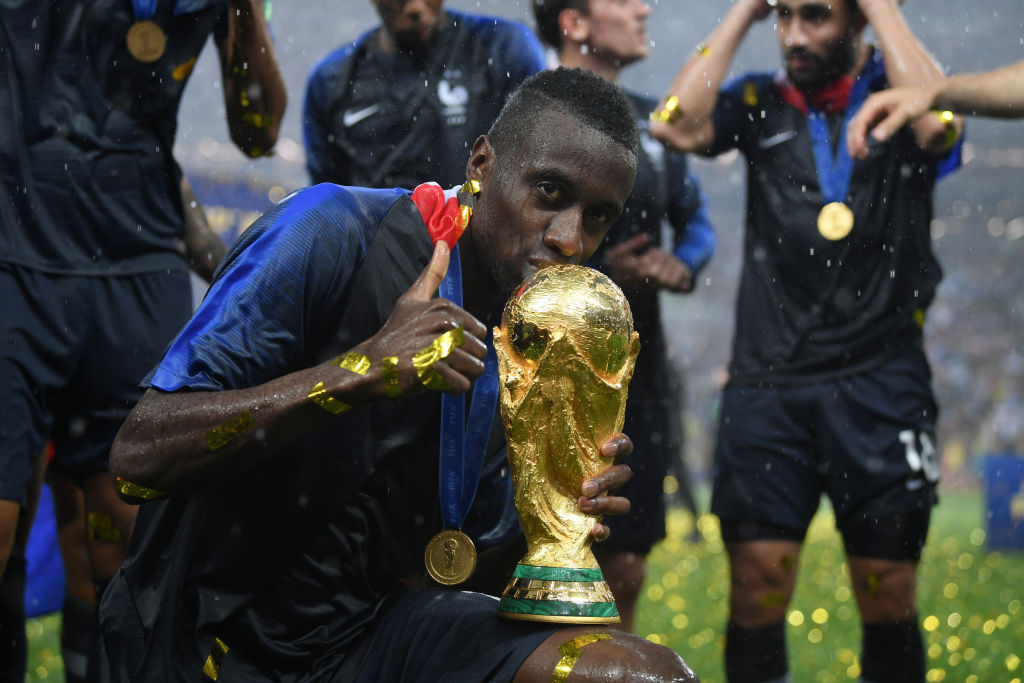 Speaking at his press conference after naming his 23-man squad, Deschamps said: "I spoke with Blaise, who called me to update me before it was official. I will not go into the content of our discussions, but he is lucid enough to know that this complicates the situation with the France team. That doesn't mean he won't come back. He remains selectable…I do not forget what he did for the France team, but he is lucid to know that there is competition. I'm not going to say it's over, but we'll see on a case-by-case basis."
Although he won't say it publicly, Deschamps probably wishes that Matuidi had waited one more year for his Atlantic crossing. The midfielder is more than just a key player in France's plans for next summer's Euros – he boasts all the traits Deschamps admires in a player: a disciplined warrior with boundless enthusiasm, mobility, consistency and positive influence in the dressing room. Matuidi has never disappointed Deschamps.
Ever since Deschamps took over as the boss of Les Bleus in the summer of 2012, Matuidi has invariably been slap bang at the heart of his plans. In all that time, Deschamps' faith in him has rarely wavered. The French coach omitted him from the starting line-up of France's World Cup 2018 opener against Australia, but soon would regret his choice. In an unconvincing 2-1 win over the Socceroos, Matuidi's replacement, Corentin Tolisso of Bayern Munich, was arguably the worst player on the pitch. A rethink was urgently required.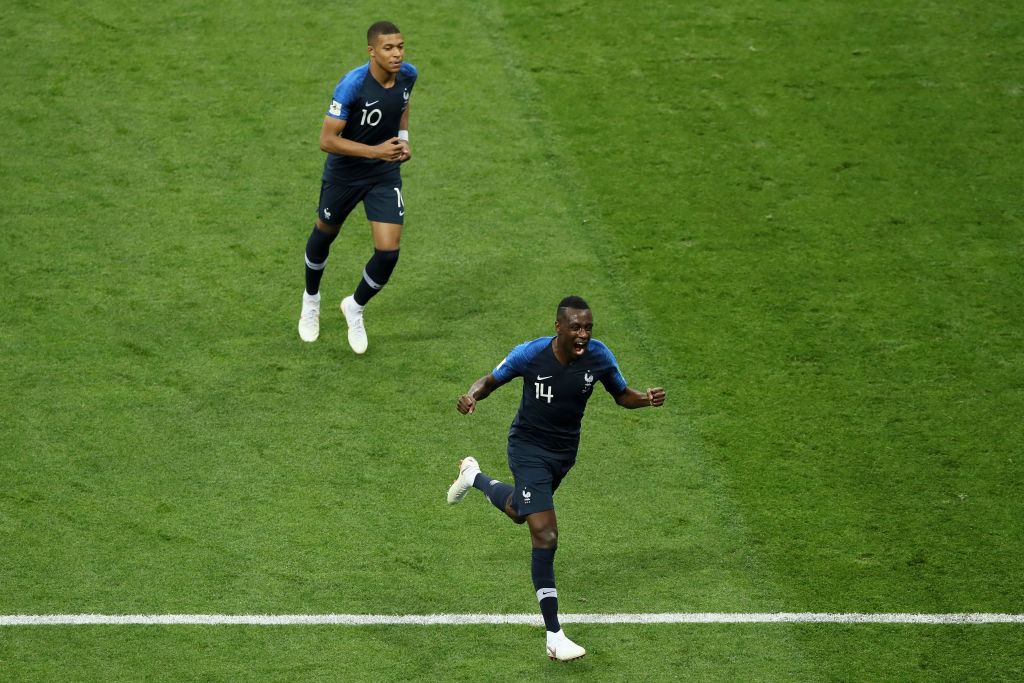 For France's next group game versus Peru, Deschamps tore up the script. The 4-3-3 template was scrapped in favour of a 4-2-3-1 and in a surprising move, Matuidi was selected as a left-sided midfielder. Normally deployed in national team colours as a box-to-box dynamo or ball-winning enforcer, Matuidi's selection initially sparked no end of controversy. The consensus of opinion in pundit circles and on social media was that he was stealing the spot of a genuine ball-playing winger.
In fact, it turned out to be a masterstroke. Matuidi embedded himself in the team for the knockout stages, giving France an altogether more balanced look. Clearly not as spectacular or audacious as romantics would have liked, but a godsend in terms of muscular impact and substance. Matuidi was the living, breathing embodiment of the Deschamps philosophy. Fiercely competitive, powerful, hard-running and always ready to intelligently tuck in, allowing the likes of Griezmann and Mbappe to shine.
"He (Matuidi) brings much equilibrium to the team," explained Deschamps. "He is very effective, and plays with oomph. He covers a lot of ground, is an intense competitor and runs all day. He does his job at a very high level. He's an important part of our defensive solidity. All great teams have this and that's our strength."
His massive contribution to France's second world title effectively silenced the critics who used to pour scorn on his alleged technical limitations. At times, he has needed a thick skin and this certainly was the case during a notoriously virulent national team press conference in October 2017. Asked to comment on suggestions in the media that he was not "skilful enough and had square feet," he remarkably managed to laugh it off.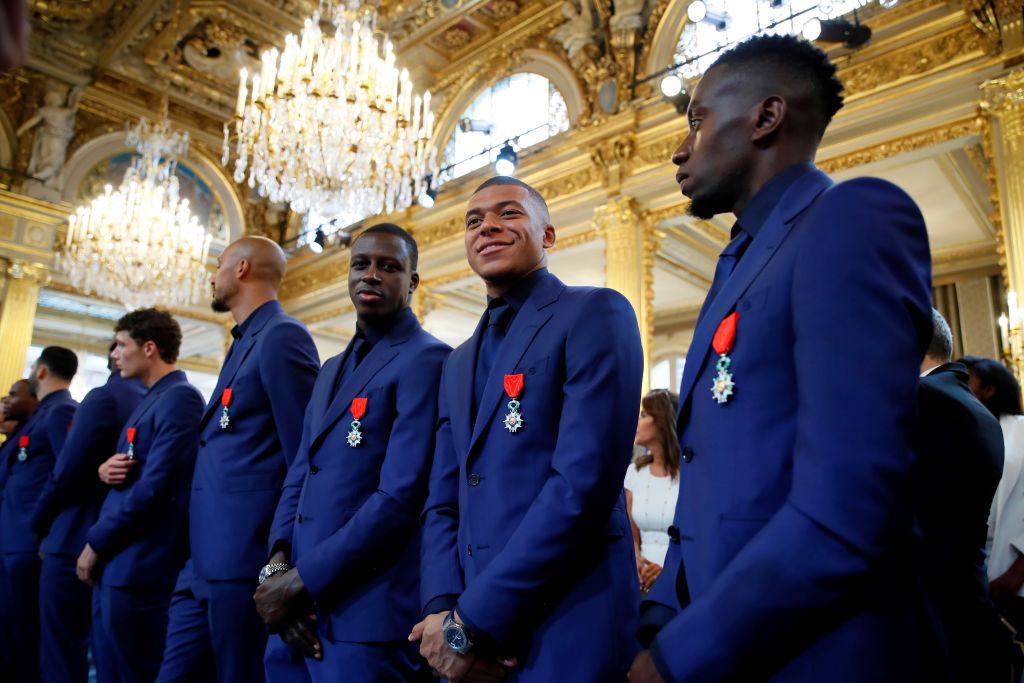 "You're mean to say that," he retorted. "In spite of my feet, I've played for France and two big clubs in Paris Saint-Germain and Juventus. I think I've proved my quality. There's nothing trivial in that. If, as you say, there's such a debate about me, I would have been forced out of the national team a long time ago. The French team is a very strong one, there's a lot of competition for places and it's that which forces you to improve. I had six years with PSG, where I played regularly. It's been going well at Juve too. What's important is what happens on the pitch and my coaches have been happy with me."
One can become bogged down solely focusing on Matuidi the destroyer, pressing machine and ball-winner. While he could never be described as a cultured creator, he is anything but a dud when it comes to driving forward and breaking lines. He has netted nine times for France and some of his goalscoring work has been of the highest order. The best examples? A marvellous overhead kick – executed with his weaker right foot – in a friendly victory over Netherlands in March 2014; a brace in a 2-1 win against Serbia in September 2015, including a magnificent first-time volley measured at over 100 km/h; spectacularly lashing home from an acute angle as Bulgaria were seen off in a World Cup 2018 qualifier in Sofia, the only goal of a hard-fought encounter.
Don't exclusively think of Matuidi as one-dimensional, argues Deschamps: "He can be important in an attacking sense. If you look at the World Cup in Russia, he was just as likely to come up with a final ball as to provide the penultimate pass in a move."
Jean-Marc Furlan, the coach who handed the then 17-year-old Matuidi his pro baptism for Troyes in November 2005, has an interesting theory. He thinks Blaise always had it in him to be much more than a water carrier: "With us at Troyes (2004-07) and then at Saint-Etienne, he spent years serving the cause," Furlan explained to Eurosport in 2014. "He sacrificed himself for more basic tasks. Nowadays he plays alongside individuals of equivalent calibre and he can express himself more. He does things that I used to see him execute at Troyes. He has the same ability to take on and beat opponents as Jean Tigana. We used to give new arrivals at Troyes a DVD of great goals scored by ex-players here. One of the clips selected was a 25-metre shot by Matuidi."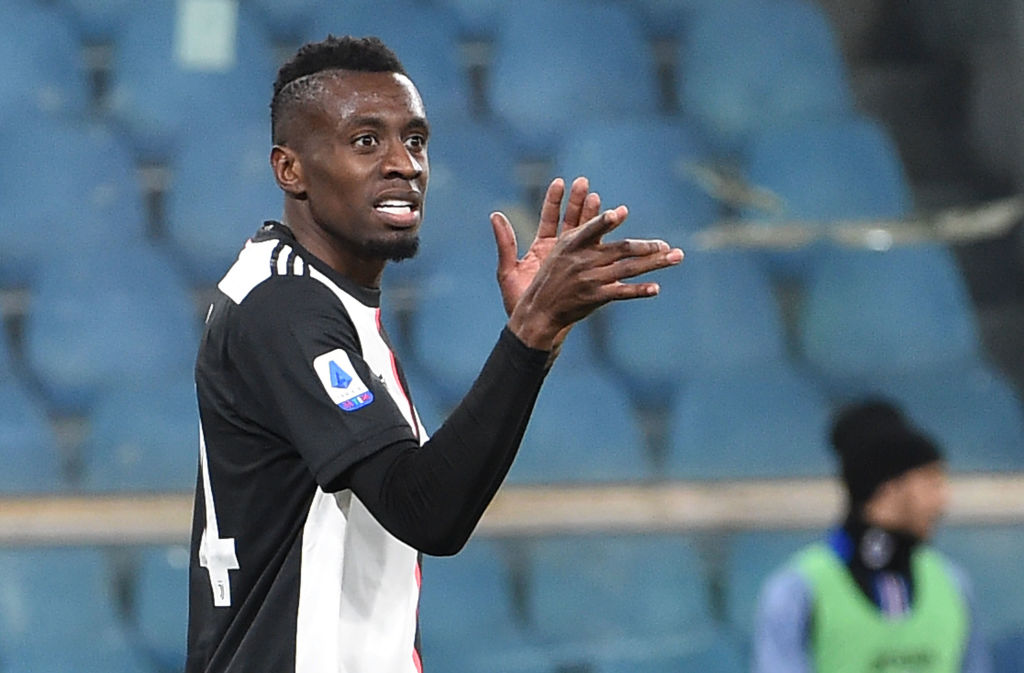 The moral of the Matuidi narrative is a basic one – don't underestimate him, don't ever write him off. Tagged as yesterday's man when dropped by new PSG coach Unai Emery early in
the 2016-17 season, he was back in the fold within weeks. Better than ever. On swapping PSG for Juventus the following summer in a €20 million deal, many naysayers in France predicted tough times ahead for him in Turin. How wrong they were; Juve coach Massimiliano Allegri was a member of his fan club from the off.
Throughout the 2018 World Cup, much was made of Matuidi apparently playing out of position on the left side of midfield. In truth, he was far from flying blind. He had occupied that spot on several previous occasions for both PSG and Juve. He proved particularly impressive wide on the left in PSG's games with Arsenal in the 2016-17 Champions League group phase.
So adaptable is he, you could call him Inspector Gadget. During his time with Saint-Etienne, he often stole the show as an attack-conscious left-back and caught the eye in the same role for Juve last season, splendidly responding to an emergency call from coach Maurizio Sarri. In the first half of France's round of 16 victory over the Republic of Ireland at Euro 2016, he unexpectedly popped up in a right-sided midfield slot and his old Juventus boss Allegri repeatedly suggested that he would make a fine centre-back.
Even in his formative football years, he rang the positional changes. At his first proper club, US Fontenay – his team as an infant and junior school pupil – Blaise turned out on the wing
or as a No.10. He only was shifted to a defensive midfield brief at the age of 15, towards the end of a stint at the French national academy at Clairefontaine, where he trained from 2000 to 2003.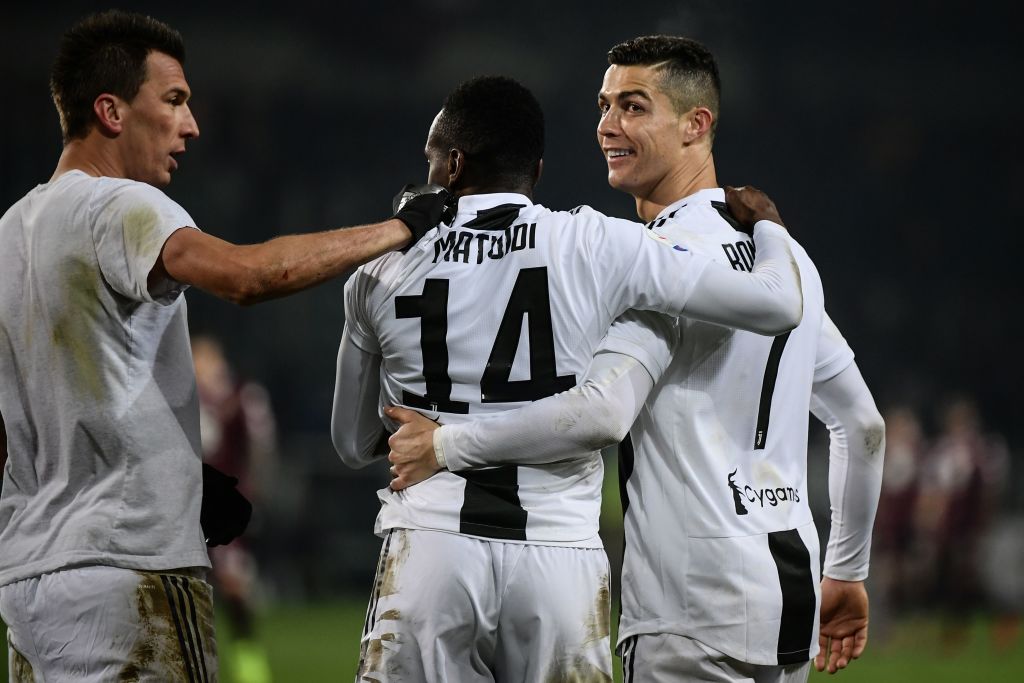 "He has the gift of being very good in different positions," his Saint-Etienne coach Christophe Galtier told Le Dauphine newspaper back in 2010. "That's quite an asset. There's a big difference between a fill-in player and one who is indispensable to the team. Blaise is the latter."
Born in Toulouse but schooled in the Paris dormitory suburb of Fontenay-sous-Bois, Blaise is the youngest of five children. His parents, father Faria Rivelino and mother Elise, both hailed from the war-torn southern African republic of Angola and anxious for a better, more secure life, took the decision to emigrate to Europe in 1983, first settling in Belgium, then moving to France, where Faria worked in clothes manufacturing and in the airport business.
There were few signs in Blaise's early life of the treasure trove of sporting success which would come his way: World Cup gold in 2018, a runners-up medal from Euro 2016, four Ligue 1 titles with PSG, three Serie A crowns at Juventus and the French Player of the Year award in 2015. For one thing, he was a rather sickly child, beset by kidney and urinary difficulties. As a toddler, he also came within a whisker of a grim end, climbing out of a window of his family's seventh-floor flat in Toulouse and only saved in the nick of time by a saving tackle from his uncle.
He caught the football bug from his two elder brothers Emmanuel and Junior. As soon as young Blaise could walk, all he ever wanted to do was emulate his ball-playing siblings and
it was only a matter of time before he was allowed to join the kick-about fun at the foot of the estate tower blocks in Fontenay, normally up against much older kids. The play area might have been rough concrete but at least it was painted green.
Three figures played a crucial part in nurturing and shaping his nascent talents: his first coaches with the US Fontenay schoolboys, Juan Ruiz and the late Jacques Zilberschlag, taught him the fundamentals of the game, and Laurent Piombo, a regional French federation rep, who guided him at the Vincennes and Creteil clubs. "He used to cry when we lost," recalls Ruiz. "He was a shy kid but adorable. On the field, though, he was a winner. Even as a boy, he was dynamic. Physically well-coordinated and good on the ball."
Encouraged by Piombo, he took and passed the Clairefontaine entrance examination at the age of 13. Only the very best young French players gain admittance, and soon he was attracting big-name admirers, not least a certain Pep Guardiola, according to former Clairefontaine coach Francisco Filho: "I was with the Clairefontaine team for a tournament in Las Palmas in the Canary Islands," Filho told Radio Monte Carlo last year. "While there I got to know Pep Guardiola, who was on holiday at the time. He was still a player then in Qatar. One night we were having dinner together and he asked who our number six was. He said he liked him a lot and that as a coach, he'd love a player like that. You know who he was talking about? Blaise Matuidi."
Rather peculiarly, Blaise was not exactly inundated with job offers on graduating from the national academy in 2003. Negotiations with Lyon went awry and he had to search high and low for an employer. Eventually, he penned an apprenticeship deal with second division Troyes, where head coach Jean-Marc Furlan quickly transformed him from a youth-team wannabe to first-team mainstay. "I owe Jean-Marc Furlan a lot," says Matuidi. "Where I am today is thanks to him."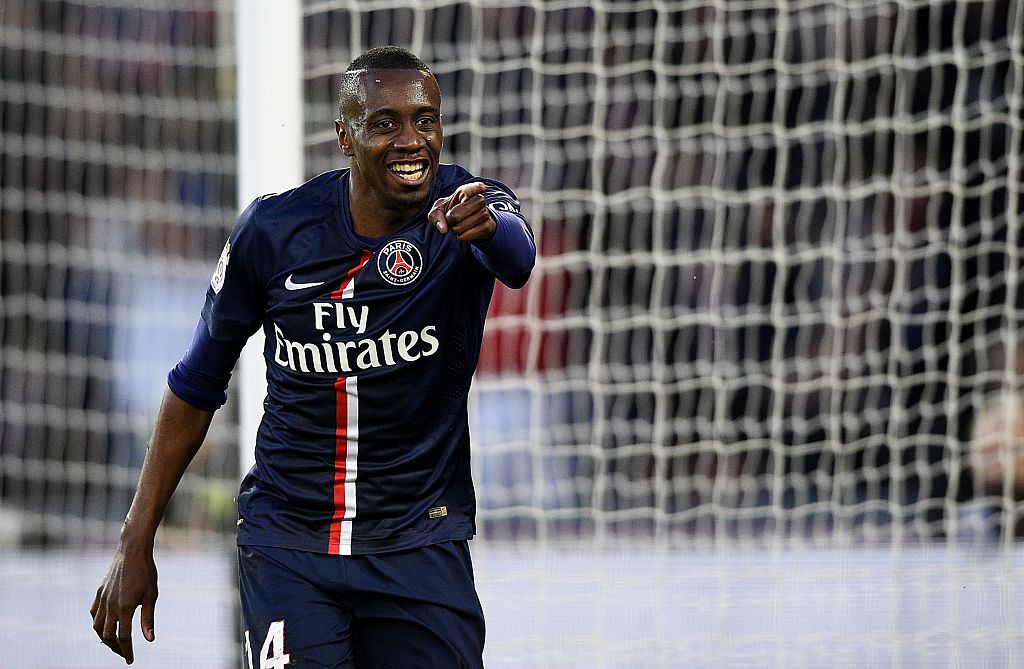 With Troyes and then Saint-Etienne, he went from strength to strength, not only earning rave reviews for his "Marathon Man" efforts as a defensive midfielder, but also praised for his fair play, for rarely resorting to illegality. Full of energy and clean combativeness, his modus operandi was to stick like glue to an opponent. Hence the nickname "Chewing Gum", conceived by France national team colleague Samir Nasri.
He was now very much on his way. At Troyes, he became a French U21 international. In September 2010, while at Saint-Etienne, he won his first full cap, appearing as a substitute in a Euro 2012 qualifier against Bosnia in Sarajevo.
It was almost inevitable that he would join Paris Saint-Germain, signing for them for a fee of around €8m in July 2011. He had been a PSG fan since childhood – especially revering Nigerian dribbler extraordinaire Jay-Jay Okocha – and might even have joined them in his early teens. Invited to play for PSG in a prestigious Under-12 tournament, he had the chance to definitively sign on. Instead he plumped for the Clairefontaine experience.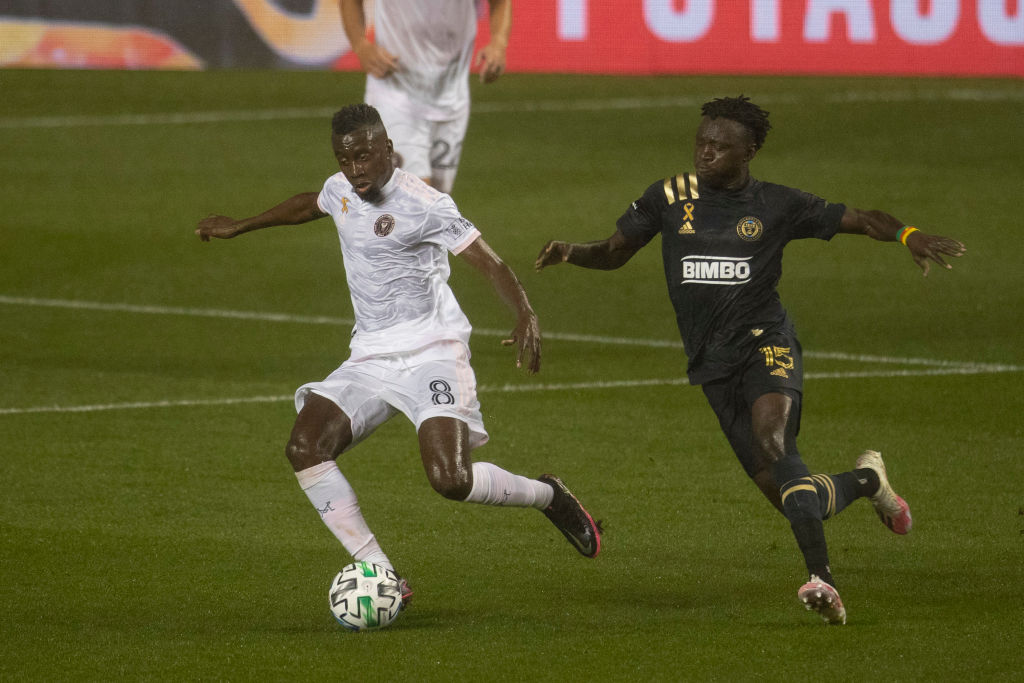 Choices, choices and up to now, Matuidi has been proved right on every single career call. Slowly but surely, he has managed, in his own words, "to reach the roof of the world." Driven
and never satisfied, it's not in his nature to resort to half-measures. He'll be striving just as hard in the MLS with Inter Miami. You can count on it.