James Kelly delves deep into i-BrainTech: the future of football
In 2011 Castrol released Ronaldo: Tested to the Limit. In this documentary, Cristiano Ronaldo was put through a series of vigorous tests by his engine oil sponsor to highlight his footballing prowess.
Of the various challenges, one in particular made headlines – namely the Portuguese scoring from several crosses in complete darkness. A remarkable feat, but there is a simple answer.
"He can do that because his areas of the brain are so strong in processing information," explains Konstantin Sonkin, the founder and CEO of i-BrainTech. "In a split-second just the sound of the kick creates a trajectory of the ball for him. He can estimate where the ball will be because his brain is so developed."
Being a neuroscientist in Israel, Sonkin is not the first person you would associate with a five-time Ballon d'Or winner. And yet, he might be the man behind football's next big step.
During the last few decades, football has been advanced by implementation of analytics and a more detailed fitness schedule. In 1996 Arsene Wenger's banning of chocolate and boozing
upon his arrival at Arsenal gave way to broader embracing of nutritionists.
Into the 21st century and Igor Biscan's physical regime was ridiculed by fellow Liverpool team-mates. They suggested he should instead focus on his passing ability, rather than hiring a personal trainer to do gym sessions.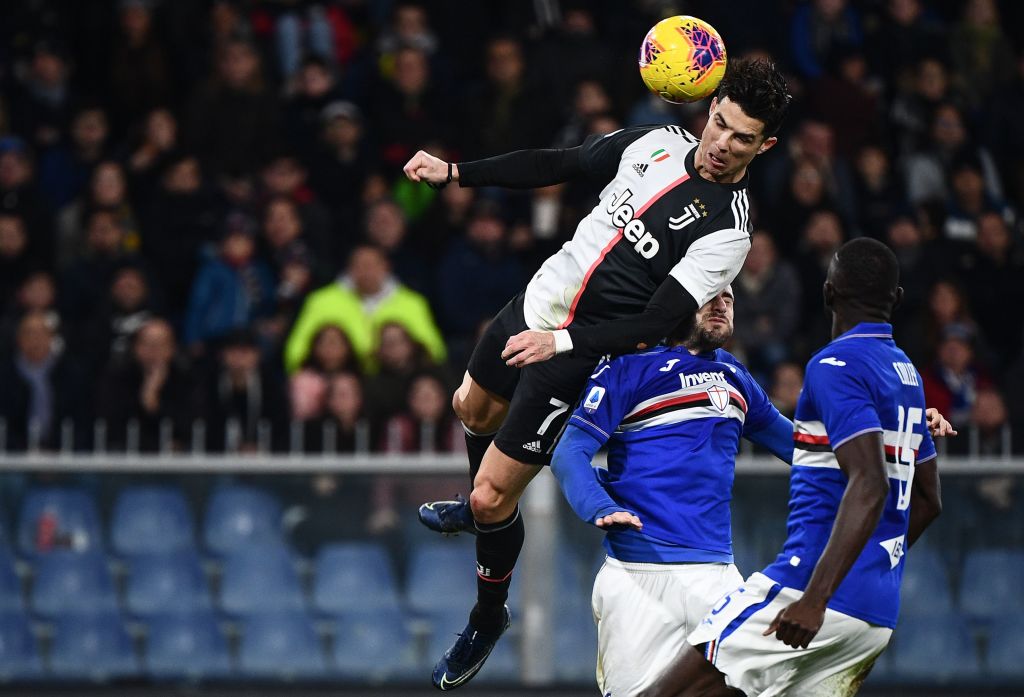 Fast forward to the present day though, and workouts, data and diet have become normalised parts of football. In 2021 it would be far more unusual to see a player not following these patterns. If Sonkin is right, brain training will soon become the latest trend.
A PhD in computer science, Sonkin joined a centre for innovations in neuroscience at Tel Aviv University in 2017, aiming to examine how artificial intelligence could improve understanding of human intelligence.
His success decoding brain signals in sufferers of cerebral palsy and stroke victims led to him co-founding i-BrainTechnology, with the intention of working alongside athletes.
Neurology in football has existed for a decade or so, but with some scepticism over its impact. Cognitive systems often consist of simple 2D exercises such as catching a ball with a computer mouse.
Meanwhile other more advanced reaction training schemes – such as Nike's SPARQ technology – require physical activity. These however, are also expensive, like the multi-million-pound Footbonaut credited with helping Mario Gotze score Germany's 2014 World Cup winning goal.
i-BrainTech's software differs by having users stay stationery. They sit down, place a brain cap on their head and play a computer game. Users envisage themselves performing whatever action is required, which in turn controls an on-screen avatar.
It sounds simple, but former USA international Jonathan Bornstein, who has used the system, maintains that it is not. "When you blink you see the front lobe move. You can feel your brain working – it's crazy!
"You actually feel the pulsing inside your head, it's not easy. If you stop focusing on what you're having to do, you can actually make your avatar fall asleep. I get done with it and I'm kind of amped, like 'yeah I'm focused, I can go out and do something.'"
Starting with dead-ball scenarios, i-BrainTech have since developed drills for every position on the pitch. Goalkeepers and defenders need to play long passes into the channels, whilst there are a variety of passing drills for midfielders and wingers can work on crossing.
Sonkin explains how the need for performing these exercises in conventional training is not to train the muscles, but rather the automated functions of the brain through repetition.
One example he gives is the concept of a "weak foot". Improvement here has nothing to do with overcoming any physical deficiency, but rather a weaker cognitive function of the brain to control muscles in that particular leg.
"What we're doing is we're allowing footballers to dramatically improve their performance by directly training their most important organ", Sonkin says. "Research suggests 90 per cent of success in modern sports is determined by brain functionality.
"Football is a technically difficult game that requires a lot of brain engagement and the development of many functions. You need to be at the top level cognitively and process a lot
of information in a split second.
"Let's say what is the difference between me and Lionel Messi? We are the same age, same height, almost the same physical condition, and I could argue that he's generally not smarter than me. But he is a football star, and I'm a neuroscientist.
"The reason is that his brain is moving more efficiently, more accurately, and faster than all the competition. He can process a lot of information from all inputs of his body – visual, auditory, etc. – and that makes him much more efficient.
"So, he's a star not because he's the best athlete, but because his brain is a unique feat for a footballer. Why one good athlete very often wins against another very good athlete is because of more efficient brain functionality."
Whilst i-BrainTech do not claim they will turn everyone into the Argentine, results from pilot research at Zenit St. Petersburg's academy team are encouraging.
Of the focus group, half did not use the product, whilst the others did twice a week for 25 minutes before training. In just six weeks, the group that used i-BrainTech demonstrated significant increases in both the accuracy (35 per cent) and speed (33 per cent) of their free-kicks.
Alongside technical enhancement, Sonkin says the system can also provide analysis that clubs can use to judge the mental state of their squad. Data can be used to see which areas of players' brains are less developed, which may explain inability to cope under pressure or when fatigued.
"You can derive real insights about the readiness of a player for an important match. We envisage that soon, coaches thinking about who is going to be in the line-up will take into account insights about players' mental readiness and brain performance. It might be so relevant for efficient games and results."
"In general terms concentration is something a lot of young players need to work on", says Bornstein. "One of the biggest things I'm always yelling at them to do is stay tuned in. In doing this for 25 minutes you have to focus in order to have success."
i-BrainTech say their system can be incorporated into a players' training routine, with less than an hour of work necessary each week to see significant improvements.
Sonkin and his team are particularly hopeful for the potential impact their research will have on youth players, owing to their increased brain plasticity. Put simply, this term refers to the ability of the brain to develop and memorise certain functions, which is stronger in younger age groups.
The company are about to undertake a big pilot with the Wingate Institution, the largest sports science centre in Israel. Here further research will be conducted with several Israeli national youth teams to provide broader data.
After that the plan is to export the product more globally. Sonkin says several MLS teams are eager to invest in the technology, including Bornstein's Chicago Fire. i-BrainTech have also recently held discussions with European giants such as Barcelona and Paris Saint-Germain.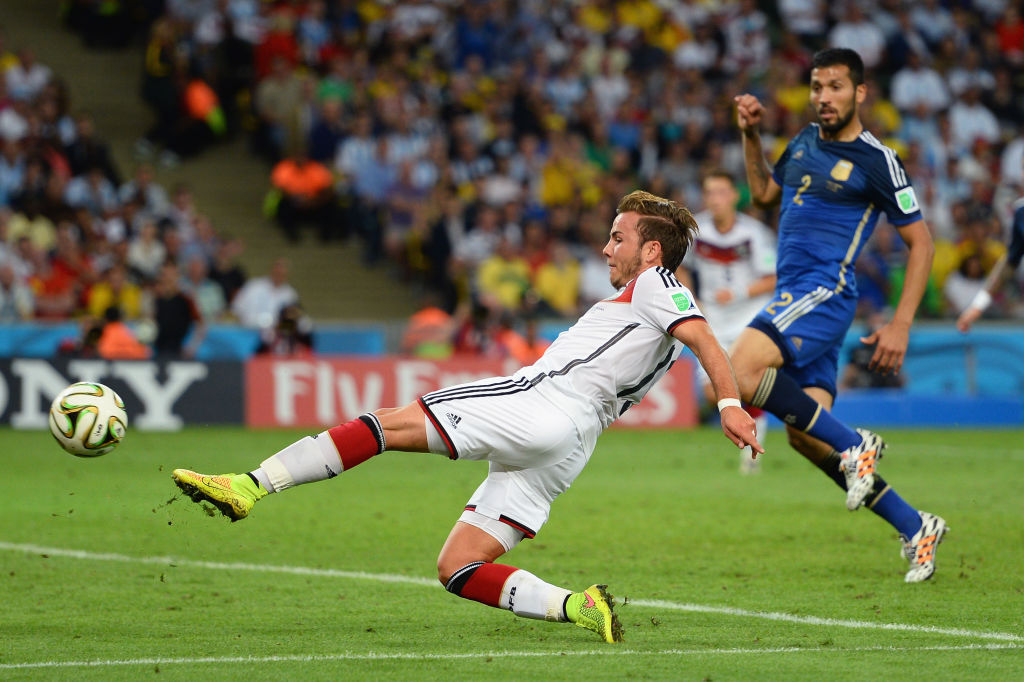 A further benefit of i-BrainTech's system is that since players are not required to move whilst playing the game, it can be used during injury rehabilitation. The company hopes this technology will reduce the time for a player to regain peak performance.
"Let's say I cut my ligaments and I cannot train for six months", says Maccabi Tel-Aviv captain Sheran Yeini. "If I can work on my passes by playing the game, I can come in a much better shape than a player that didn't do anything."
As part of the design team, Yeini has big ambitions for the future of the product. "I hope that you will be able to analyse your performance once the match has been played. They can put me back in the specific place I was in a virtual reality game.
"I will be at the same body angle and will see exactly what I saw. Then they will tell me 'change your angle, look to the other side', and then I will see the players that I didn't see on the pitch."
Bornstein says through using i-BrainTech's system he can see how his focus and concentration on the pitch are improving, even at the age of 36. "Data is now driving so much
of the world, especially within sports. I do think this is the next stage in the development of a different type of training."
Sonkin certainly hopes so. "Our main mission is to bring brain training and analytics to football; we believe it is very important for performance and athletic development. We allow footballers to unlock the otherwise untapped potential of their brain."
Article by James Kelly
This interview first appeared in the April Edition of World Soccer. You can purchase old issues of the magazine by clicking here.