Lionel Messi's transfer request triggered one of the biggest sagas in the history of football. Sid Lowe tells the story of how it all played out…
Just after 7pm on August 25, someone from the post office turned up at FC Barcelona's reception on Aristides Maillol Street alongside the Nou Camp. Dressed in bright yellow and blue, they were carrying the letter that would change everything – except the thing it was actually trying to change. Taken inside, it was handed over and signed for, meaning there was now no way that anyone at the Catalan club could just ignore it and hope that the terrible news contained within would just go away.
The "burofax" – a kind of recorded delivery and new word that everyone now knows, so huge did this story become – formally served notice of Lionel Messi's intention to leave Barcelona after 20 years at the club. He had arrived as a kid, just turned 13 and always said that he wanted to end his career there, but now he had changed his mind. At 33, having scored more goals and won more trophies than anyone else ever, having become the best player in their history, he wanted to go.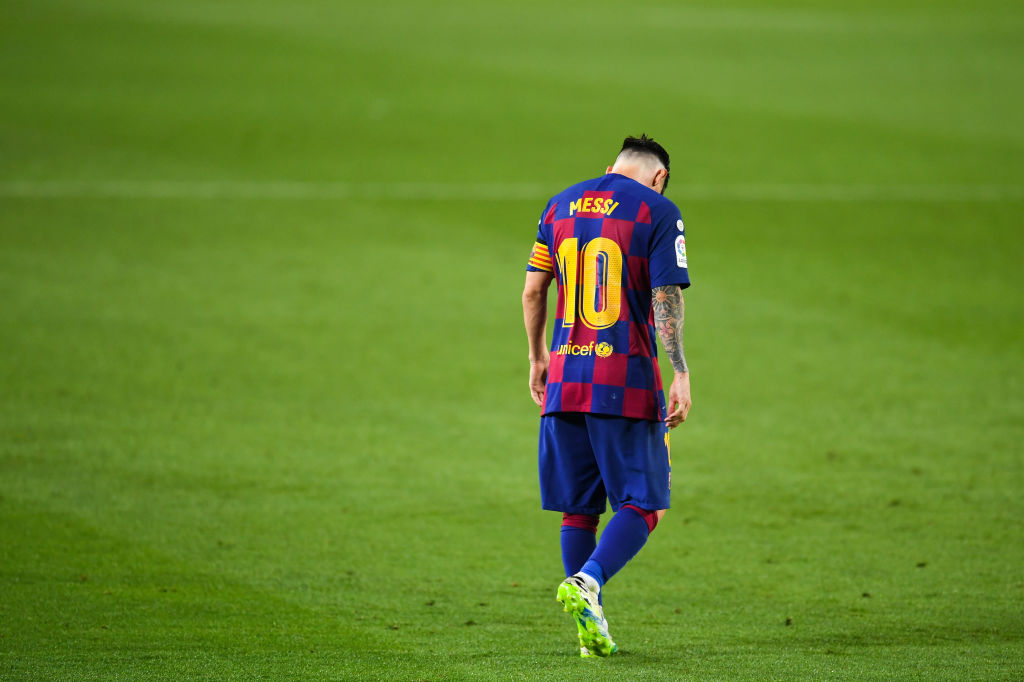 And he wanted to go for free.
Not only that: Messi insisted that he was entitled to leave for free. In fact, it was not so much that he was announcing his intention to go, it was that he was announcing that he had already gone, per a clause in his contract that allowed him to take the unilateral decision to leave. Barcelona could not stop him, nor demand a transfer fee for him. Never mind the €700m buyout clause – that no longer applied. His price was zero. All he had to do was communicate that to them at the end of the season.
Messi would later insist that he had told the president repeatedly of his intention to depart over the course of the season but that he kept getting put off. He said he had been told that, yes, they would deal with this – just not now. Of course he could go, he says he was told: he had earned that. But when it came to it, the president, Josep Maria Bartomeu, "broke his word." Delivering a burofax in August was a way of communicating his decision formally.
Formally and legally, in fact: this was now admissible in court, if it came to it. Messi had served notice via a document that was stamped, dated and signed for. He was no longer a Barcelona player. Within an hour, though, Barcelona had sent a burofax back saying: "Yes, you are." In their response, the club insisted that they wanted Messi to stay and lead a new generation and a new team under coach Ronald Koeman. They informed him that he remained under contract and should he walk away they would demand the €700m stipulated
in his release clause.
How could their positions be so different? Simple, really. According to the deal that Messi signed in 2017, at the end of every season he could walk away for free. All he had to do was communicate that decision by June 10. He had done that now. The problem was it was August 25.
Messi's lawyers argued that because of the extraordinary nature of the season, that date should be postponed, pushed back until competition was completed. The letter of the law was one thing, the spirit of it another. As he would later say: how could he formally communicate his intention to leave on June 10 when at that point Barcelona were still playing for the league title and hadn't even restarted the Champions League yet?
A legal battle had been set up with an uncertain conclusion, although everyone knew the date on the clause was likely to be binding. In any case, court cases are slow – too slow to resolve something like this during a transfer window.
One option for Messi was to walk away unilaterally and request that FIFA issue an International Transfer Certificate pending a resolution of the case, heard either by a FIFA tribunal or civil courts. FIFA would do so, but it was a risky strategy for him: if Messi was able to convince a court that he had successfully triggered the release clause despite missing the June 10 deadline, he would be a free agent. If he lost, then he and the club that signed him could face fines or bans, and the prospect of being forced to pay €700m for what he had done. As one sports lawyer put it: "They'd have to be mad to try that."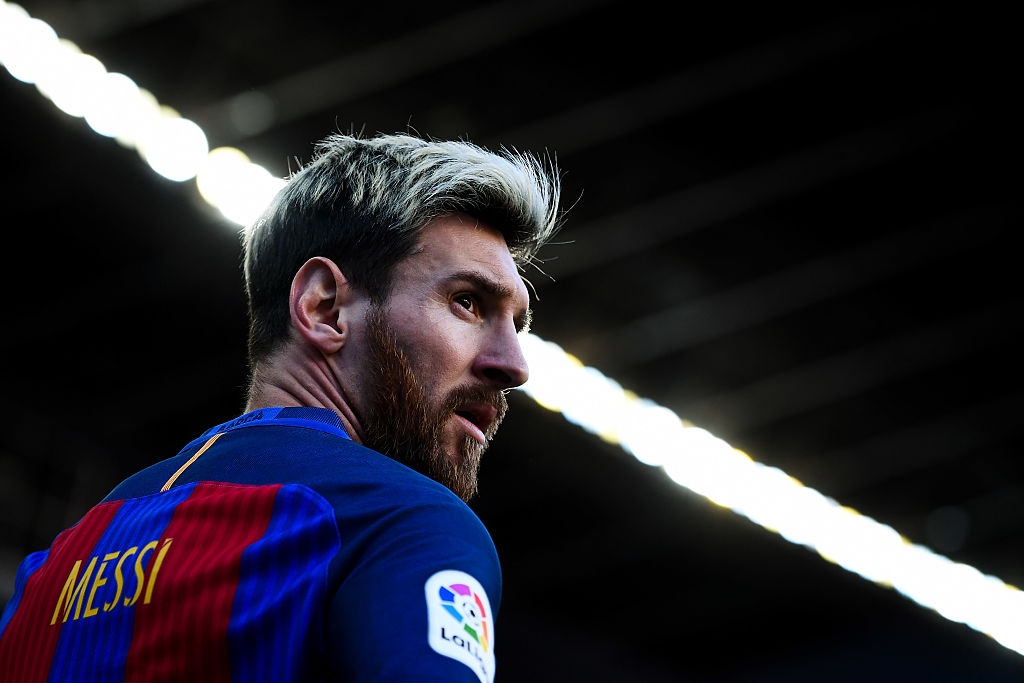 Soon, another leak from Messi's camp claimed that the €700m buyout clause did not apply in the final season anyway. In which case, the risk would not be so high. But it still didn't mean he could walk away for free – and there was no way of being sure what level a fee would be set by tribunal. Even if he is in the final year of his career, what price the world's best player?
What the legal posturing did was apply pressure on Barca to let him go, to negotiate a settlement with him or his suitors. He had just one season left on his deal so could definitely walk for free in nine months' time and begin to openly talk to clubs from January 1. The economic benefit of releasing him might also be attractive to Barcelona: facing a severe financial crisis, it would be natural for them to feel the urge to recover money while they still could, and to save almost €100m in wages annually.
Nor did it really make sense to force him to stay against his will. Koeman had said that he only wanted players who wanted to be there. The relationship with the club was in tatters (especially with its president, although he is set to be gone by next summer). And that was the point: the saddest thing wasn't so much that Messi might leave as the fact that he even wanted to.
That it had come to this, that things were so bad that someone who had made the city his home and the club his own, had reached the point where he preferred to leave. That while the rest began preseason training he was hidden away alone, refusing to go – a decision coherent with his stance that he had effectively left already. Messi, their one, their all, their everything, had become so frustrated by failure, so broken by it all, as to look elsewhere. The trust had been so completely destroyed, bringing them to the brink. He had to go. "I needed it, the club needed it, it was good for everyone," he insisted.
He needed to win, needed to find happiness, he said. And he couldn't at Barcelona, not any more. Aware that time was running out, aware that he had won just one Champions League in nine years, he sought solutions elsewhere. He had no faith that things would change at the Nou Camp. "For a long time now, there has been no project or anything; they're performing a balancing act, plugging holes as they go along," Messi would say later.
The solution lay with his former coach Pep Guardiola, Messi thought. He called Guardiola soon after the 8-2 defeat to Bayern Munich. Manchester City were soon on board. There was a chance, they thought, and they were ready for it. But they also knew it wasn't certain: Messi's position wasn't watertight, but nor was Barcelona's. City had to wait for some resolution, or to be invited to the negotiating table.
Meanwhile, not much moved. Messi was gone, Messi said. No, he's not and no he won't, Barcelona said. The league got involved too, issuing a public statement insisting that Messi's contract remained valid and the €700m buyout clause still applied. They also vowed that they would not hand over the paperwork if anyone tried to sign him without paying €700m in full – even though it was nothing to do with them.
It was stalemate. This was no real solution for anyone. Surely negotiations would come next? There is a Spanish phrase that seemed to sum it up nicely: "Condemned to understand each other."
As it turned out, they weren't.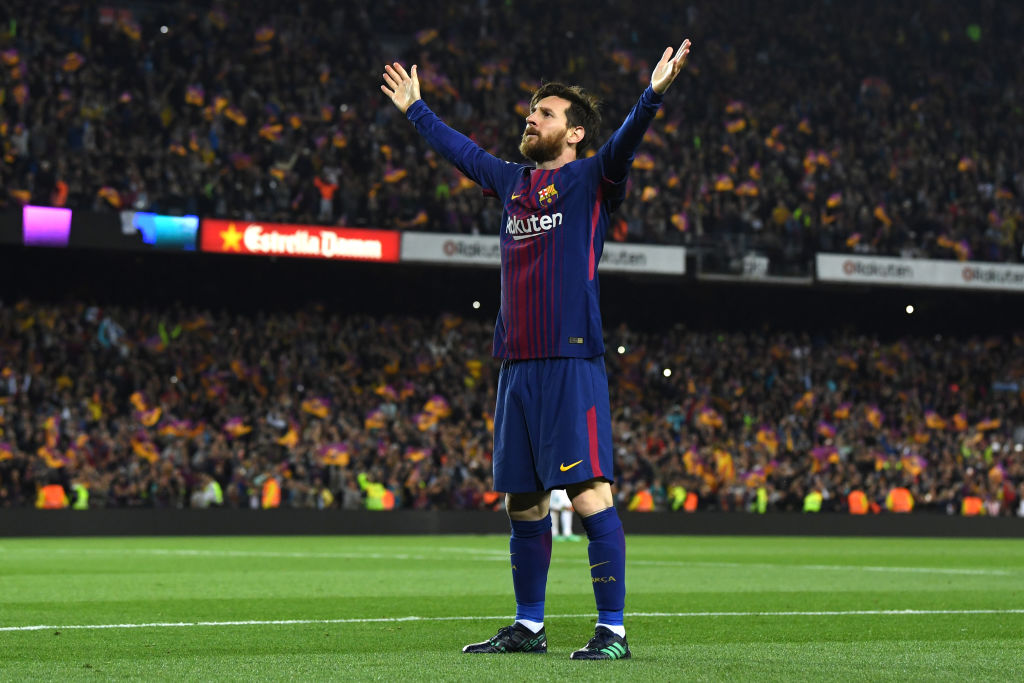 Messi's father Jorge flew back from Argentina to speak to Barcelona, but no one budged during the meeting. They were stuck still. "This is a case of who blinks first," someone said from inside.
In the end, it was Messi. On the same day that his father released a statement accusing the league of self-interest and a clear mistake in interpreting the clause, reiterating that Messi could walk for free and sarcastically asking what contract they were reading anyway, one last point scored to no avail, it came to an end. Messi backed down; he was staying. Ten days had passed. In the end, it had been mercifully short.
Ultimately, the risks were too great. Messi had missed the deadline that would have definitively allowed for his departure. Had he moved sooner, he would be gone as he wished. But he said he couldn't while they were still playing. He couldn't prove that he had informed them of his intention to go prior to June 10. He insisted the president had told him he could go, but couldn't prove that legally. His mistake may have been to have trust in a president who is a survivor. If so, it was a huge, naive error he won't make again. It is also worth remembering that on June 10, City faced two seasons out of European competition. Maybe Messi still hadn't quite taken the final step mentally.
By the time he did, it was too late.
Barcelona fans had their happy ending, only there was nothing happy about it. If this was a victory for Bartomeu, the president who had managed to keep the club's best player as he had said he would, it felt like a hollow one. The club's own media channels didn't even reflect the news for hours, still less celebrate it. Instead of reconciliation, there was resentment. Acrimonious splits are one thing; this was an acrimonious reuniting. Nothing had been fixed. Everything had changed, and for the worse, except the club Messi plays at.
In the interview with Goal in which Messi announced his decision to stay, there was no pretence, no sugar-coating this, just brutal honesty. He had stayed, he said, not because he changed his mind, not for love, not because he couldn't break the fans' hearts, but because he had no other choice. He was effectively a prisoner.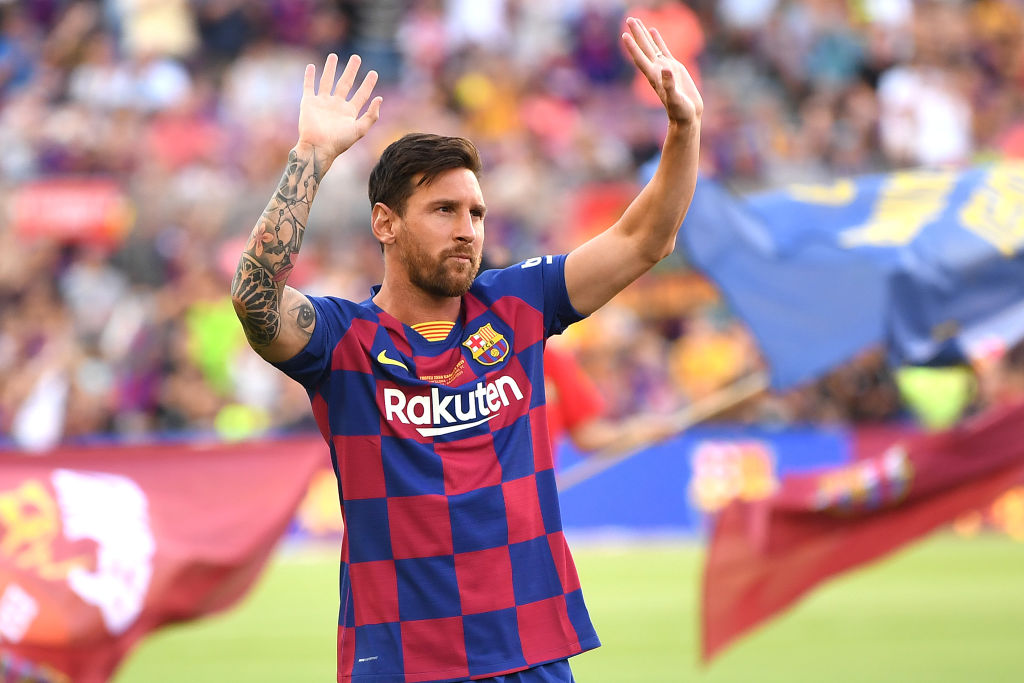 "I'm staying because the president said the only way to go was to pay the €700m clause, which is impossible. The other way was to go to court. I would never go to court against the club I love," he said. Especially not when you might lose.
"I don't know what will happen now," Messi admitted. Nor did anyone else. One thing they did know was that things would never be the same again. Two days later, he was back in training. That morning he was the first to arrive.