The Champions League winner's early career told by those who knew him first…
Leszno is a small, quiet town in Poland with a population of around 4,000 people, 30 kilometres from the capital city of Warsaw. Until recently, it had relatively few claims to fame; now it
is known as the place where Robert Lewandowski lived and grew up.
"In 2016 we gave him Honourable Citizenship, the first such title in our history, because we are very proud of him," declared former Leszno mayor Andrzej Cieslak.
Playing in the streets of Leszno, Lewandowski fell in love with football. When he was just eight, his father, Krzysztof, took him to Varsovia, a youth club in Warsaw.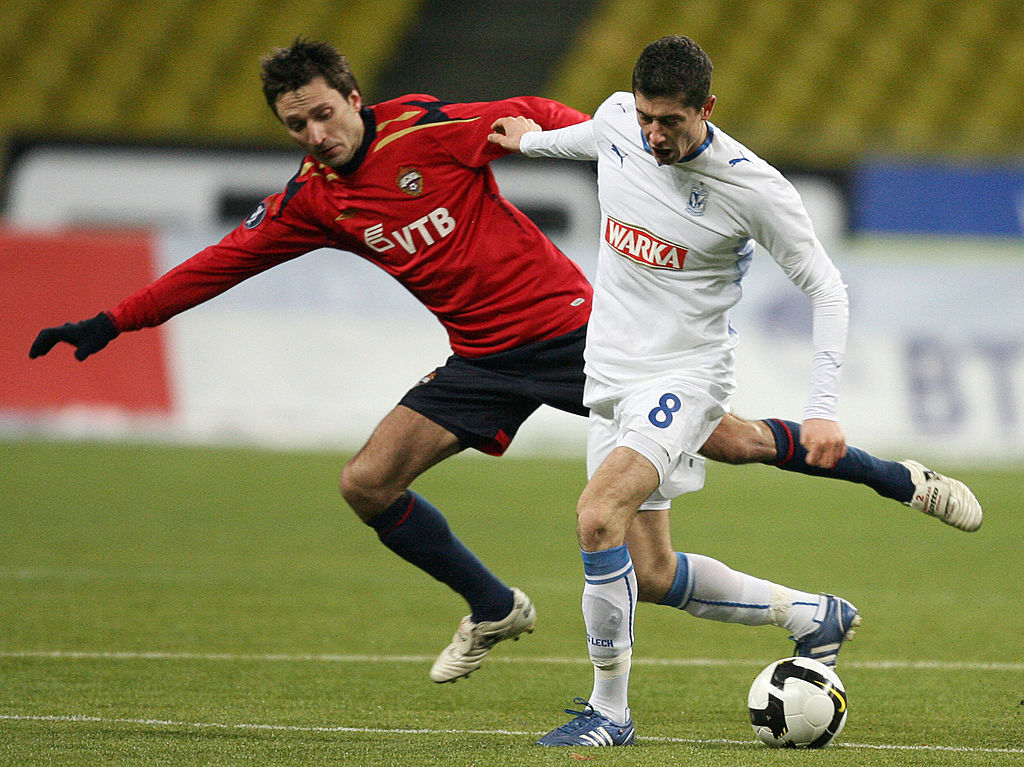 "I remember him as the smallest, skinniest boy," recalls Lewandowski's first coach, Marek Siwecki, who passed away last year. "His legs looked like two thin sticks. But I let him show me what he could do with a ball, and I said: 'Okay, you will join my team, even though I have a group of players that are two years older.'"
To say that it was a humble start for the future Champions League winner would be an understatement: Varsovia's training base was a disaster.
"Only one field for all the teams – so uneven that it was called "potato field" – two barracks with dressing rooms, and no showers," says Siwecki. "Only a gutter and a tap with cold water for the boys to wash their dirty legs a bit after training."
With such conditions, it is worth asking: why did Krzysztof decide to bring his son to such a club?
"Because nobody else wanted him!" explains Siwecki. "I know that he visited the big Warsaw clubs like Legia and Polonia, but for them he was too small. I could not understand why they did not even test him on the field. Fortunately, I did."
Nicknamed "Bobek" (little Bob) by his team-mates, Lewandowski very quickly became a part of the team.
"He was a very quiet boy, but only until the moment he entered the pitch," says Siwecki. "He started to fight and never complained. When you play very well, older boys accept you at once. It was the same with Bobek. He always played as a striker and the ball loved him, so he scored many goals. The ball always found him, even during the corners, when he was the shortest one among much taller players in the penalty area. And because he had to fight with stronger boys that were two years older, I think that he became strong himself."
Despite this early success, Krzysztof began to think about other possibilities for his son.
"Robert was a very good cross-country runner, and one day his father started to explain to me that maybe it would be better for his son to concentrate on running," recalls Siwecki. "I could not believe it. I angrily asked him: 'What do you want to do?' We had a long and very rough conversation, but finally I fortunately convinced him! Football remained the main
aim for Robert."
Looking back, Siwecki had no doubts that Lewandowski would not have made it as a professional player without the help of his parents.
"His father was a judo player and his mother a volleyball player. They knew sport and understood it well. When they watched Robert's games, they never shouted at him anything like other parents normally do."
In 2005, Krzysztof unexpectedly passed away.
It was a defining moment in Robert's young life, but it made him more motivated than ever. He began to travel to training by himself – a two-hour journey each way by public transport.
Shortly after his father's death, Lewandowski ended his seven-year stay at Varsovia to join fourth division side Delta Warsaw. He didn't stay long, moving on to Legia Warsaw's reserve side, but after a season they released him over doubts about an injury. The coach that had signed him, Jerzy Kraska, knew even then that the club had made a big mistake.
"Now I am so proud that I brought Lewandowski to my team," he says. "When they sacked me, they did not ask about him. Somebody higher than me in the club structure made the decision, but I know that Robert dreamed to play for Legia."
Was it clear, even then, that Legia had let Poland's greatest ever goalscorer slip through their fingers?
"To be honest, I did not expect he would be such a great player some day," admits Kraska. "But he was among the team's better players and a ball always found him on the pitch. He could score with a header, right or left foot".
After Lewandowski was released, Marek Krzywicki, another of his former coaches at Varsovia, stepped in: "Legia did not want him any longer. Nobody from the club even tried to talk with him; the office secretary announced the decision. He was totally broken down, so his mother called me. I said: 'Come to Varsovia, we will think it over.'"
During the meeting with Lewandowski, Krzywicki offered to call Znicz Pruszkow, a club based just outside Warsaw. As it happened, the third division side were interested in the young striker.
"We knew Lewandowski," explains former Znicz chairman Sylwiusz Mucha-Orlinski. "We had observed him for over a year. As for his injury? You can always recover."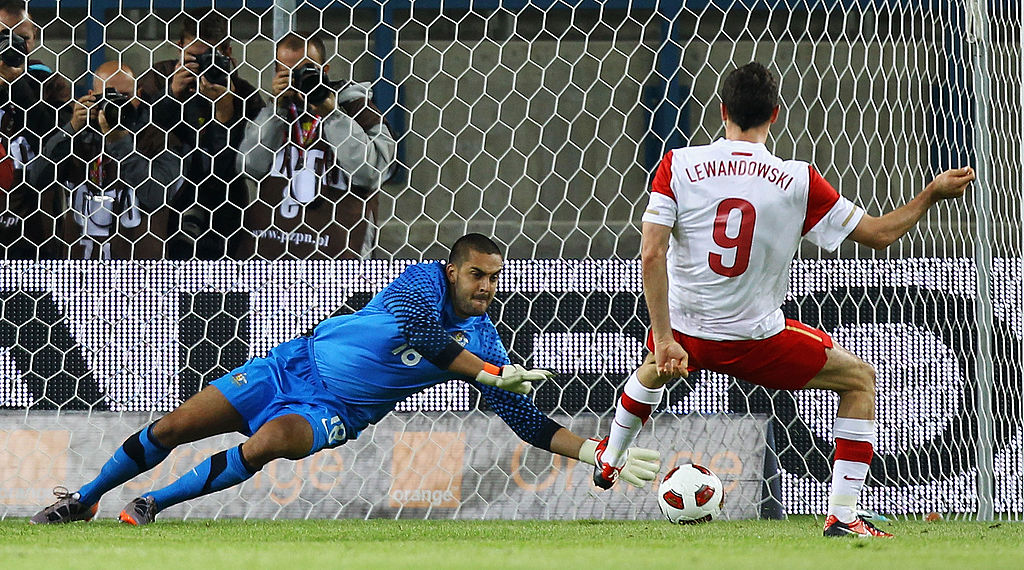 For the first two months, Lewandowski did not play, taking his time to reach full fitness. "When he finally become a starter in the team, he played regularly all the time," remembers Mucha-Orlinski. "And he regularly scored goals."
In spite of his delayed start, Lewandowski topped the third division scoring charts with 15 goals, helping the side win promotion. His second season was even better, adjusting to the second tier with ease, and rattling in 21 goals and winning another golden boot.
"Honestly, I did not think he could be such a great player," says Zbigniew Kowalski, one of Lewandowski's team-mates at Znicz. "But he was different for one reason. Other young players, especially in lower divisions, think they know better than their coaches. But he was calm and modest – he always sat in the corner of a dressing room, listened carefully to what that coach told him, and then did it on the field."
His goalscoring exploits caught the attention of football agents, and plenty came to Pruszkow to have a look at him. Eventually he signed up with Cezary Kucharski, who represented
him until 2018.
"The Znicz chairman [Mucha-Orlinski] was important, because he did not think only about money," Kucharski remembers. "He helped to build careers of young players."
As Mucha-Orlinski explains: "Because Lewandowski came to us for free, we had a gentleman's agreement: he could choose the club which would like to buy him. He chose Lech Poznan not because of money, but because they needed him the most. Other offers were better for us, like from Jagiellonia Bialystok or especially Cracovia Krakow, but we respected Robert's decision. Lech paid us just under 1.5 million zloty [around £300,000]. It was the highest Znicz transfer ever."
Kucharski agrees.
"We carefully examined all the offers, their advantages and disadvantages, because almost every club from the Polish league wanted him. Money was not the most important thing. I had a look at Lech. They were progressing, and had a few offensive players with a similar style of playing to Robert. So I realised this was the best place for him to make progress."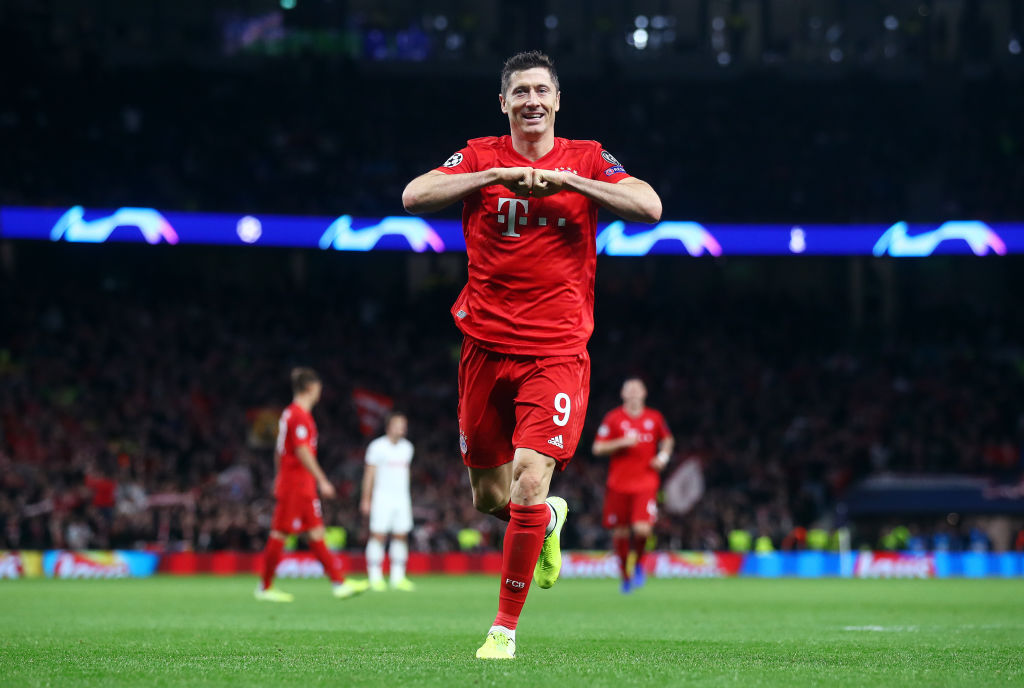 Legia, who did not want Lewandowski two years earlier, came back in for him as well.
"We could offer him a better contract than Lech without any problem [around £9,000-per-month, according to Polish media speculation]," explains Miroslaw Trzeciak, responsible for Legia's transfers at the time. "The problem was that his agent demanded a percentage of income from the next potential transfer too, and we did not accept such rules."
So, Lewandowski joined Lech Poznan in the summer of 2008. In September, he was called up for international duty by Poland's Dutch national coach, Leo Beenhakker. Team kit man Wieslaw Ignasiewicz remembers their first conversation: "Beenhakker told him: 'You will be a great player. Your time will come. So, be patient and wait.' And he answered: 'Thank you for
the compliment, boss.'"
That month, Lewandowski came off the substitutes' bench to score on his debut against San Marino. It was a first important step in an incredible international career, which has seen him play more games and score more goals than any other Poland player in history, while also captaining his country at two major international tournaments. It is hard to see his goal record being toppled any time soon, if ever.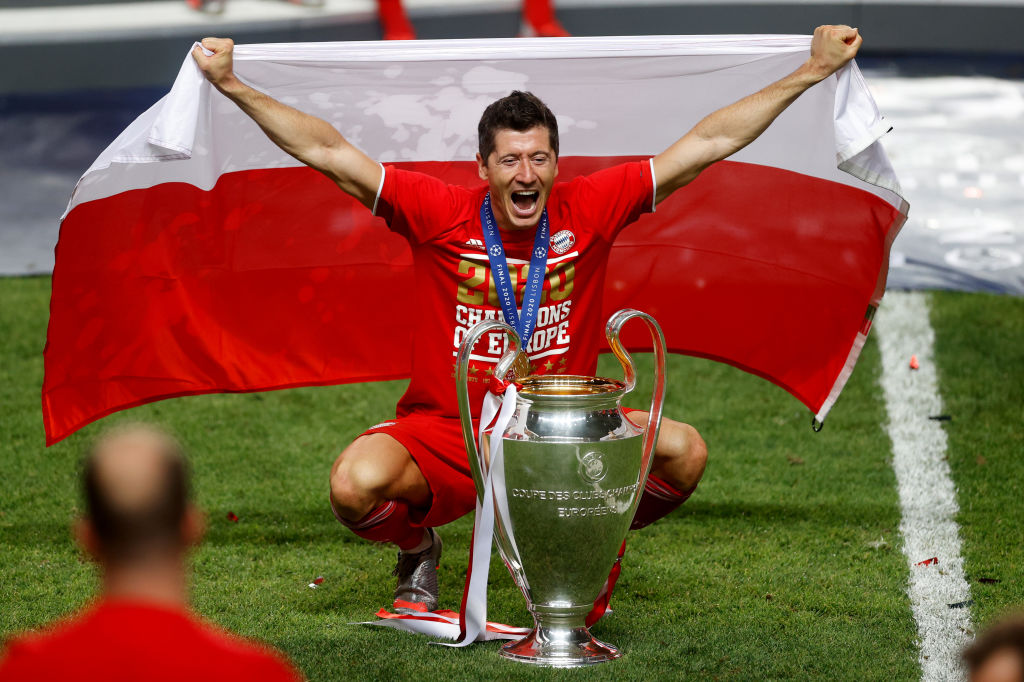 Reflecting on his former team-mate's achievements, Zbigniew Kowalski says: "When I have a look at him now, I realise that he always had an aim which he tried to fulfil. If he did it, he immediately had another one. I think that is one of the main reasons he became such a great player."
It is that attitude which has helped make Lewandowski one of the world's great number nines.
Article by Dariusz Kurowski