Did you miss out on a copy of World Soccer's Ultimate Euro 2020 Guide?
After being pushed back a year due to the coronavirus pandemic, the European Championship gets underway tonight (Friday, June 11 2021). It'll come to a close with the final at Wembley Stadium on Sunday, July 11 2021. England begin their campaign against Croatia at Wembley Stadium on Sunday, June 13 2021. The Three Lions are one of the early favourites to bring home their first European Championship.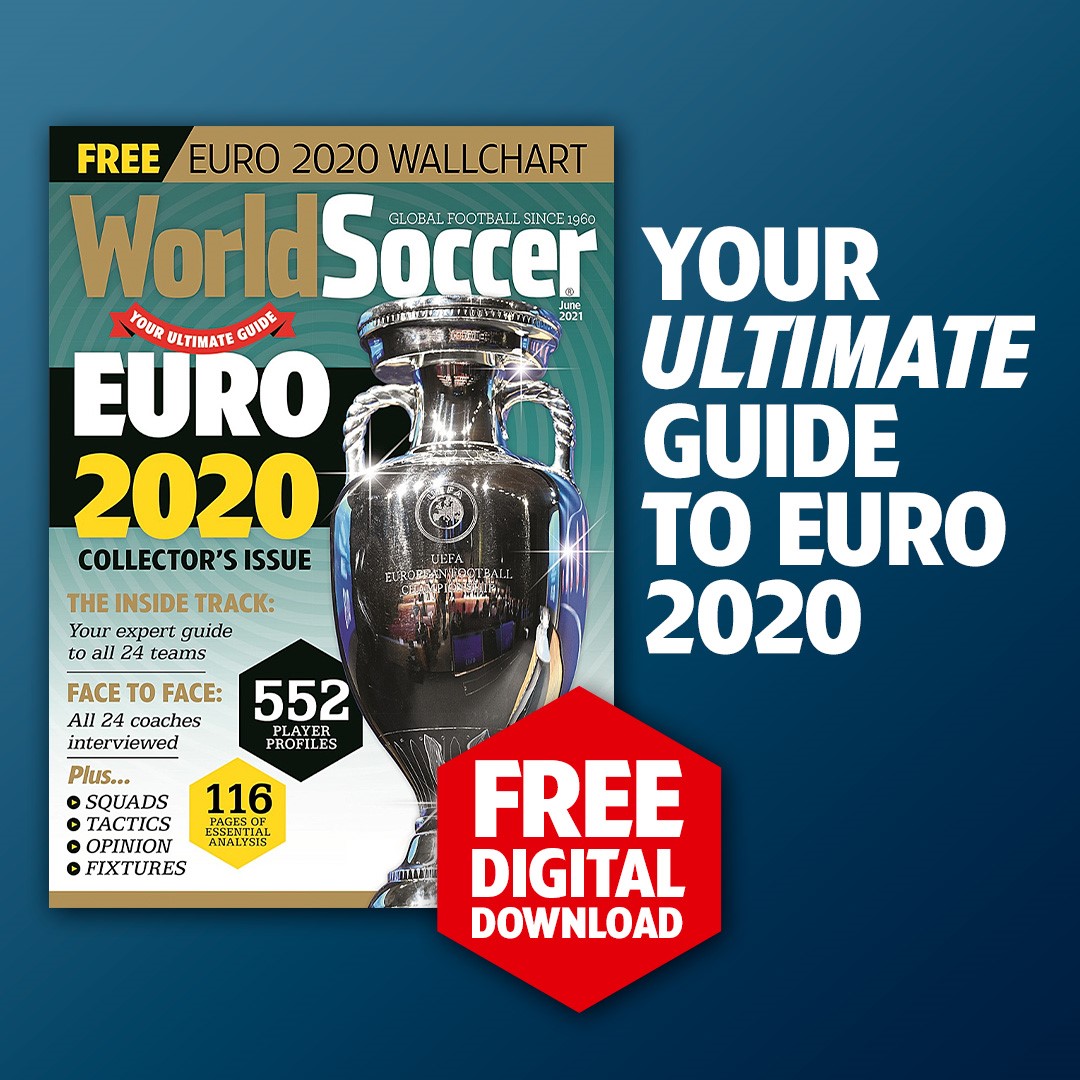 How can I download World Soccer's Euro 2020 Special?
If you haven't already got a copy of World Soccer's Ultimate Euro 2020 Guide to see you through the tournament, then don't panic! You can get the inside track on every finalist by downloading a digital version completely free of charge by clicking here. Alternatively, you can find your nearest store selling physical copies of World Soccer by clicking here.
We've taken a closer look at the finalists and their likely squad lists (were yet to be confirmed before publication), as well as the opinions, tactics and profiles from our global network or correspondents. You also receive a free Euro 2020 Wallchart when you pick up a physical copy of the magazine.
This is an AMAZING offer. https://t.co/LMU80Nw2mO

— Sid Lowe (@sidlowe) June 11, 2021
Article by Sam Straw
Don't forget that you can also keep up-to-date with all of our online coverage by clicking here.