Italy will face Austria in the Round of 16 at Euro 2020 after finishing top of Group A.
It's fair to say that the Azzurri have been one of the standout teams so far at Euro 2020. Even before their win against Wales on Sunday, Italy had qualified for the Round of 16. The Azzurri picked up maximum points from their first two games to progress to the knockout stage before their final game in Group A. Roberto Mancini's players couldn't be in better form heading into the knockout stage. They are currently on an unbeaten run of thirty games, equalling their national record. Not only have they been difficult to beat, but they have also been a joy to watch going forward.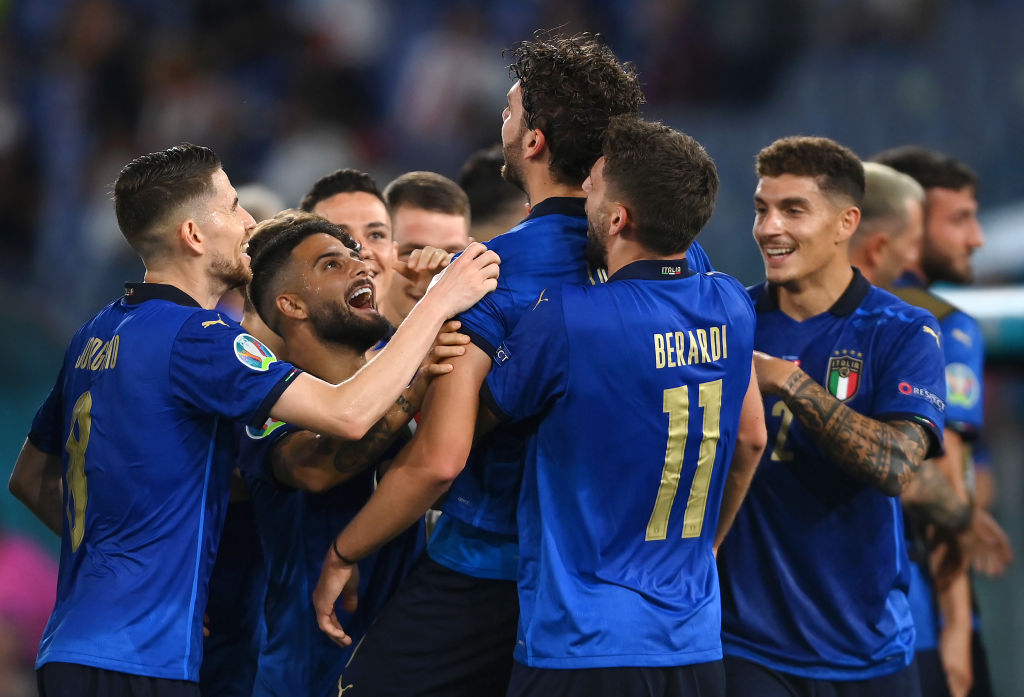 Who do Italy play next at Euro 2020?
And their reward for finishing top of Group A is a meeting with Austria. Austria have reached the knockout stages of the European Championship for the first time after a deserved win against Ukraine in their final game in Group C. Christoph Baumgartner's first-half strike was enough to see them finish second in the group behind the Netherlands. David Alaba and his teammates will be keen to make sure they impress in their country's first knockout match at a major tournament in 67 years.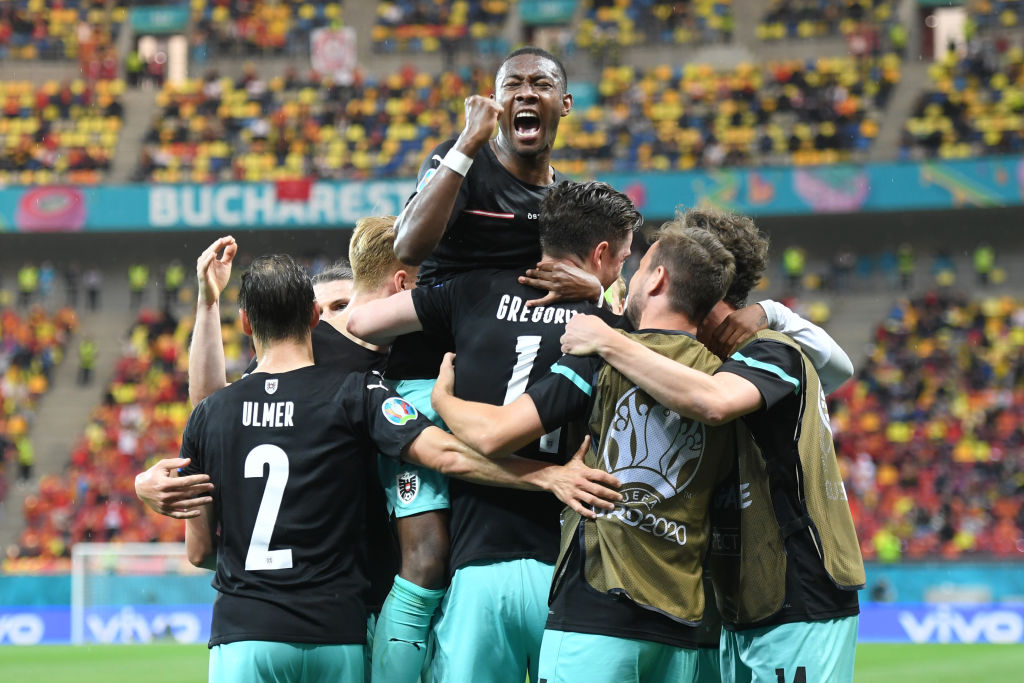 How are Italy through to the knockout stages at Euro 2020?
Friday, June 11: Turkey 0-3 Italy
Wednesday, June 16: Italy 3-0 Switzerland
Sunday, June 20: Italy 1-0 Wales
How are Austria through to the knockout stages at Euro 2020?
Sunday, June 13: Austria 3-1 North Macedonia
Thursday, June 17: Netherlands 2-0 Austria
Monday, June 21: Ukraine 0-1 Austria
How can I watch Italy vs Austria at Euro 2020?
The Euro 2020 Round of 16 will be broadcast in the UK between BBC and ITV. In this case, Italy against Austria will be broadcast on the BBC.
Italy v Austria (8pm, Wembley Stadium) BBC One / BBC iPlayer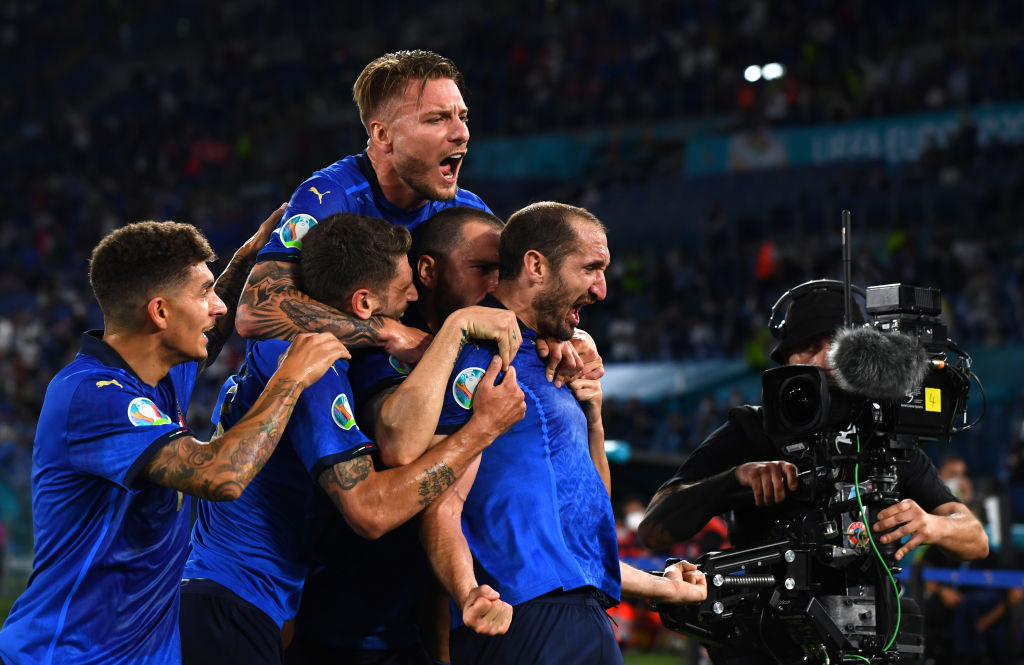 When did Italy host the Euros?
Italy have hosted the European Championships on two occasions in 1968 and 1980. Even though Euro 2020 is being played across Europe, Italy have so far benefitted from playing all of their games in front of their own fans at the Stadio Olimpico in Rome. However, that won't be the case for their Round of 16 match against Austria. Instead, the Azzurri will be travelling to London to face David Alaba and co at Wembley Stadium.
Did you miss out on World Soccer's Ultimate Euro 2020 Guide? You can get the inside track on every finalist by downloading a digital version completely free of charge by clicking here.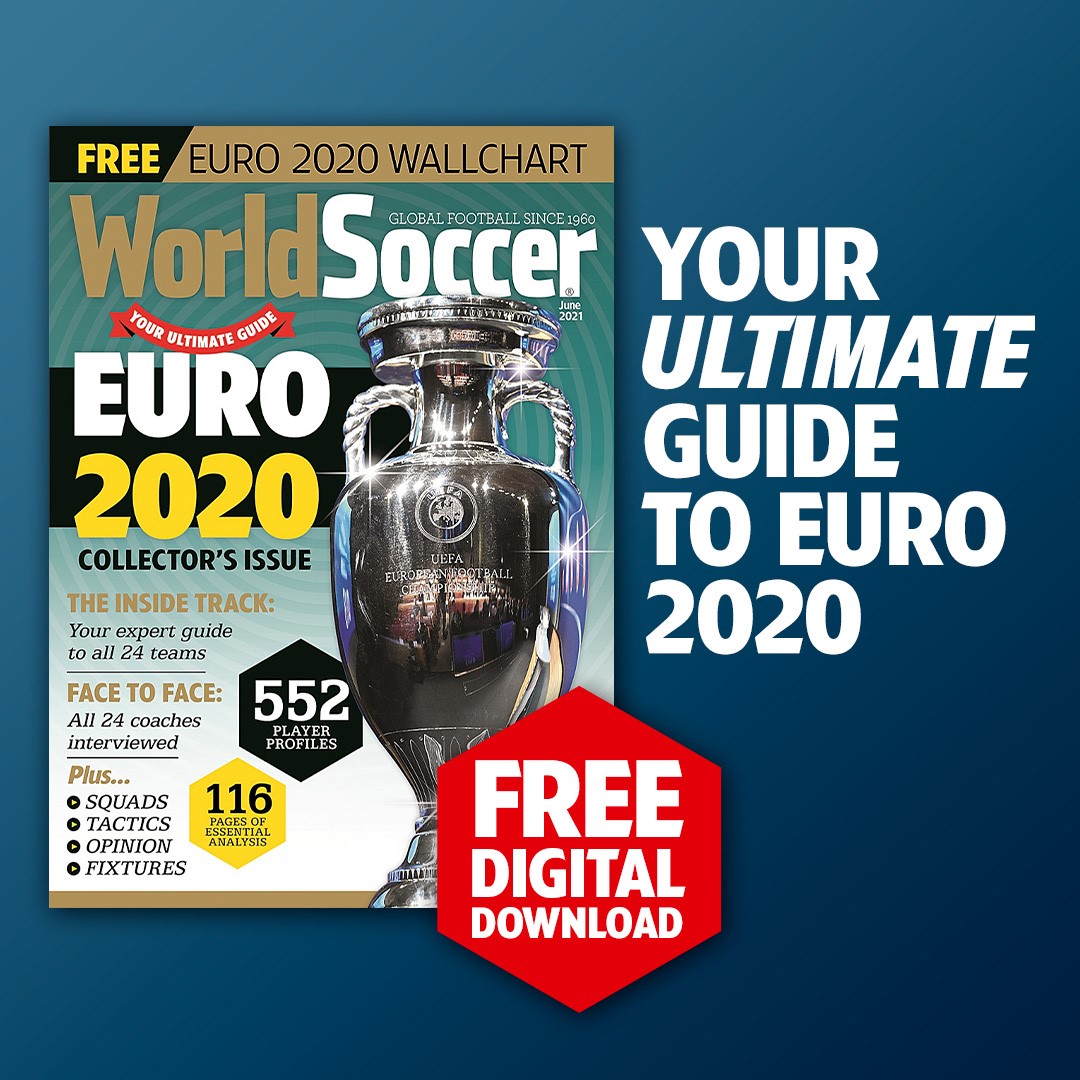 Don't forget that you can also keep up-to-date with all of our online coverage by clicking here.
Article by Sam Straw