Ahead of Wales against Denmark in the Round of 16 at Euro 2020, Imran Azam has been speaking to former Wales striker John Hartson for World Soccer. Hartson won 51 caps for his country, scoring 14 goals in the process. He made his debut against Bulgaria in 1995 before retiring in 2006. The Swansea-born striker was appointed assistant manager for his country under Chris Coleman in 2012. He stood down from the role, in the following year, due to family and work commitments.
The 46-year-old is working for ITV at Euro 2020, and has been giving us his thoughts ahead of this weekend's game.
What did you make of Wales in the Group Stage?
"We were outplayed in our first game.  The Swiss were the better team. However, we showed great character and resolve to get a point.  Out of the two managers, Robert [Page] would have been happier with the draw.
"I thought we were excellent against Turkey, dominating and controlling the midfield.  Aaron Ramsey was fantastic and could have scored a hat-trick! I have to say that I have been very disappointed with Turkey. They had a good balance of youth and experience. I expected much more from them, especially given their qualifying form, but they were poor.
"Italy was always going to tough, especially in Rome.  But before a ball had been kicked, had you offered me a second-place finish, then I would have snapped your hand off."
Which Welsh player has stood out for you? 
"Most of the attention will be on Aaron [Ramsey] and Gareth [Bale] but I want to highlight Joe Morrell. He hasn't been a regular with Luton [in the Championship] but here he is at the Euros holding his own. He does not look out of place on such a stage.
"He's not the only one who isn't playing week in week out for his club. Many others in the team are in the same position. Yet despite this, they have got their country to the knockout stage of a major international tournament, again!  It puts such an achievement into perspective.
"We are a country with a population of just three million. Our success in this tournament will hopefully inspire another golden generation of players to come through."
Wales take on Denmark in Amsterdam for a place in the quarter-finals. How much of a threat does Kasper Hjulmand's team pose?
"They have a world class goalkeeper in [Kasper] Schmeichel.  [Martin] Braithwaite is at Barcelona. There are the likes of [Pierre-Emile] Hojbjerg, Thomas Delaney, [Andreas] Christensen. They are a team of superstars. They will be shown respect but there is no need to be overawed by them.
"I have not been overly impressed with them, but what happened to Christian [Eriksen] will have impacted them, especially mentally.  From the players' and supporters' reaction, I initially feared the worst. You have to pay tribute to his teammates and the medical staff for their quick response. I see that Ben Davies [former teammate at Tottenham Hotspur] has been in contact with him and says he is in "good spirits" and that's fantastic news.
"They did put on an outstanding performance against Russia, so their confidence will be sky high.  Having their supporters inside the stadium will also give them an advantage, but there weren't many Welsh fans in Baku for the Switzerland and Turkey matches.  The players will have to remain professional and get on with the job at hand."
Who will win Euro 2020? 
"Germany looked very good against Portugal and played them off the park.  I think Italy can reach the semi-finals.
"But when it comes to winning, then I will have to go for either France or Belgium.  Any team that has [Kevin] De Bruyne and [Romelu] Lukaku are serious contenders.  France have world class players throughout the team. It will be between those two."
Which players will potentially secure a big-money transfer on the back of their performances?  
"Denzel Dumfries [Netherlands] has caught my eye and it's not just me who has been impressed with him. I think all the top teams right across Europe will be looking at him.
"Having covered North Macedonia, [Elif] Elmas has stood out. Most of the attention goes on [Goran] Pandev and rightfully so, but Elmas will only get better with age and experience."
Interview by Imran Azam
Did you miss out on World Soccer's Ultimate Euro 2020 Guide? You can get the inside track on every finalist by downloading a digital version completely free of charge by clicking here.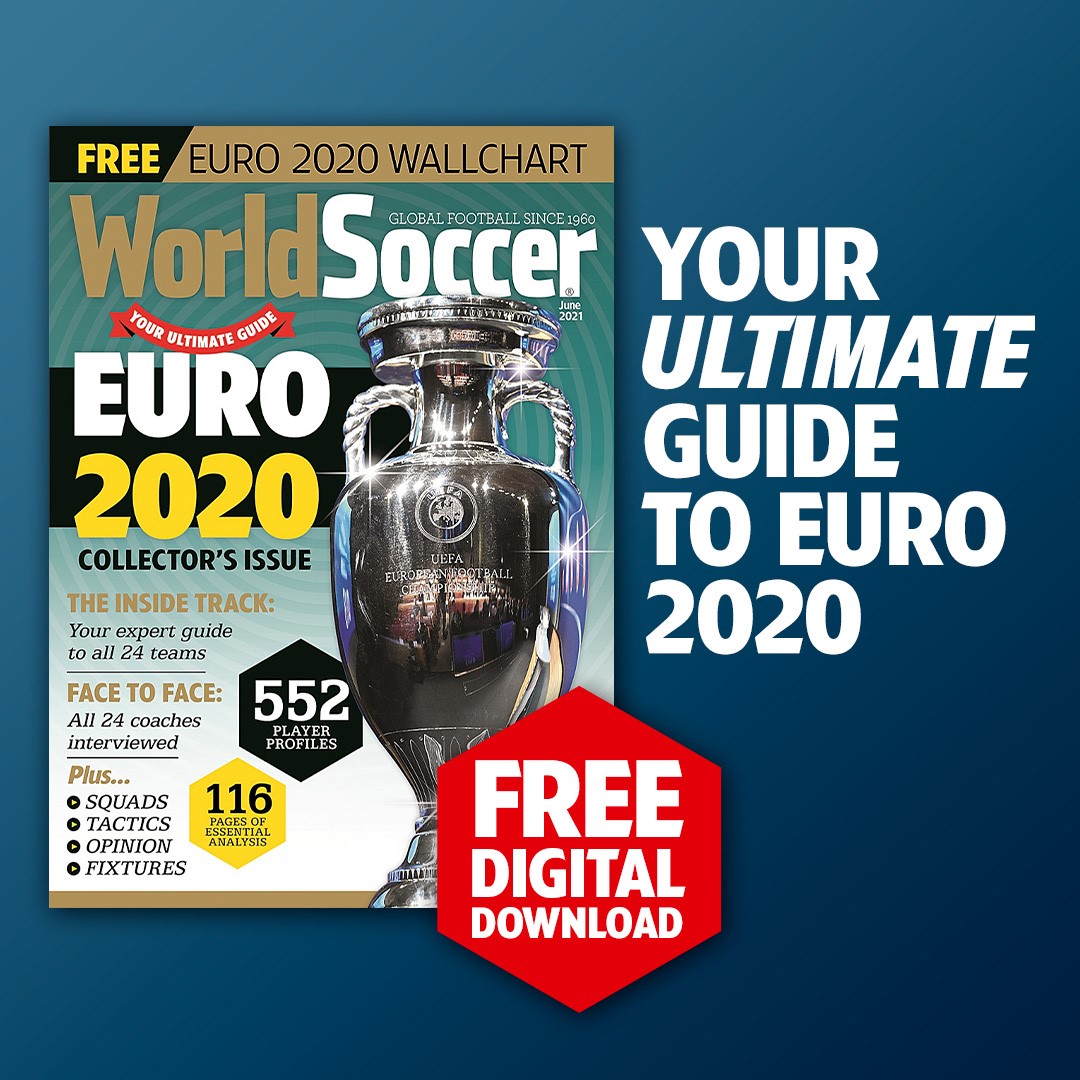 Don't forget that you can also keep up-to-date with all of our online coverage by clicking here.