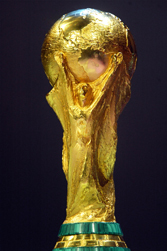 There's a full Premiership fixture list this weekend – see the best odds on EVERY match here…
FIFA has decided not to change the allocation of places for the 2014 World Cup finals despite several regions calling for greater representation.
In what looked like a compromise move, FIFA instead announced there would be an open draw for the two inter-continental play-off slots involving countries from four of its six confederations.
The decision means Asia keeps 4.5 places, Oceania half a place, North and Central America and the Caribbean – 3.5, South America 5.5 and Europe 13.
Although technically nothing has changed, South America will benefit most in 2014.
As hosts of the tournament, Brazil will qualify automatically meaning the continent will gain one extra spot – and could end up with as many as six representatives at the finals.
Conversely, Africa will lose one representative and drop to five.
The decision by FIFA's Executive Committee to retain the status quo will particularly anger Asia and CONCACAF, both of whom had been lobbying for an extra half-place to reflect the size of their memberships.
As expected Europe's 13 places were unchallenged after providing three of the 2010 semi-finalists.
Sepp Blatter, who is bidding for a fourth term as President in June, hopes the newly installed open playoff draw should at least go some way to appeasing those who are unhappy with the decision.
Until now, World Cup playoff matches take place on a pre-arranged basis in terms of who plays who. Now, all four playoff nations will be thrown together to determine the final two berths.
"When it comes to the distribution of slots, there is always somewhere some confederation would like to add," said Blatter.
"Naturally CONCACAF (North an Central America) was not so happy but they have to admit that a huge majority of the Executive Committee wanted to maintain the principle that had prevailed in the past."
CONCACAF will still consider themselves the fall-guys in what amounts to a double whammy after the United States missed out to Qatar for the 2022 World Cup.
But Blatter said: "Because CONCACAF was not so eager once again to play in a playoff with CONMEBOL (South America), it was decided to have a draw.
"It was a democratic process.
"It's impossible always to make everybody happy."
FIFA executive committee member and CONCACAF secretary general, Chuck Blazer, criticised the decision not award his region an additional place.
"Really not happy with the FIFA exco meeting," he said on Twitter. "Everyone protects their own interests rather than doing what's right. Convenient decisions."
"The last time we hosted, in 1986 (Mexico) and 1994 (United States), we didn't get an extra slot. Why should South America?
"In 2010, Africa had six and only Ghana advanced (beyond the group stage). Why do they have five and we 3.5?"
"We are 35 members who are very serious about qualifying. We want to be treated fairly and given enough opportunity to be successful. Hear us."
There's a full Premiership fixture list this weekend – see the best odds on EVERY match here…
Take advantage of the sales by saving up to 36% on a subscription to World Soccer