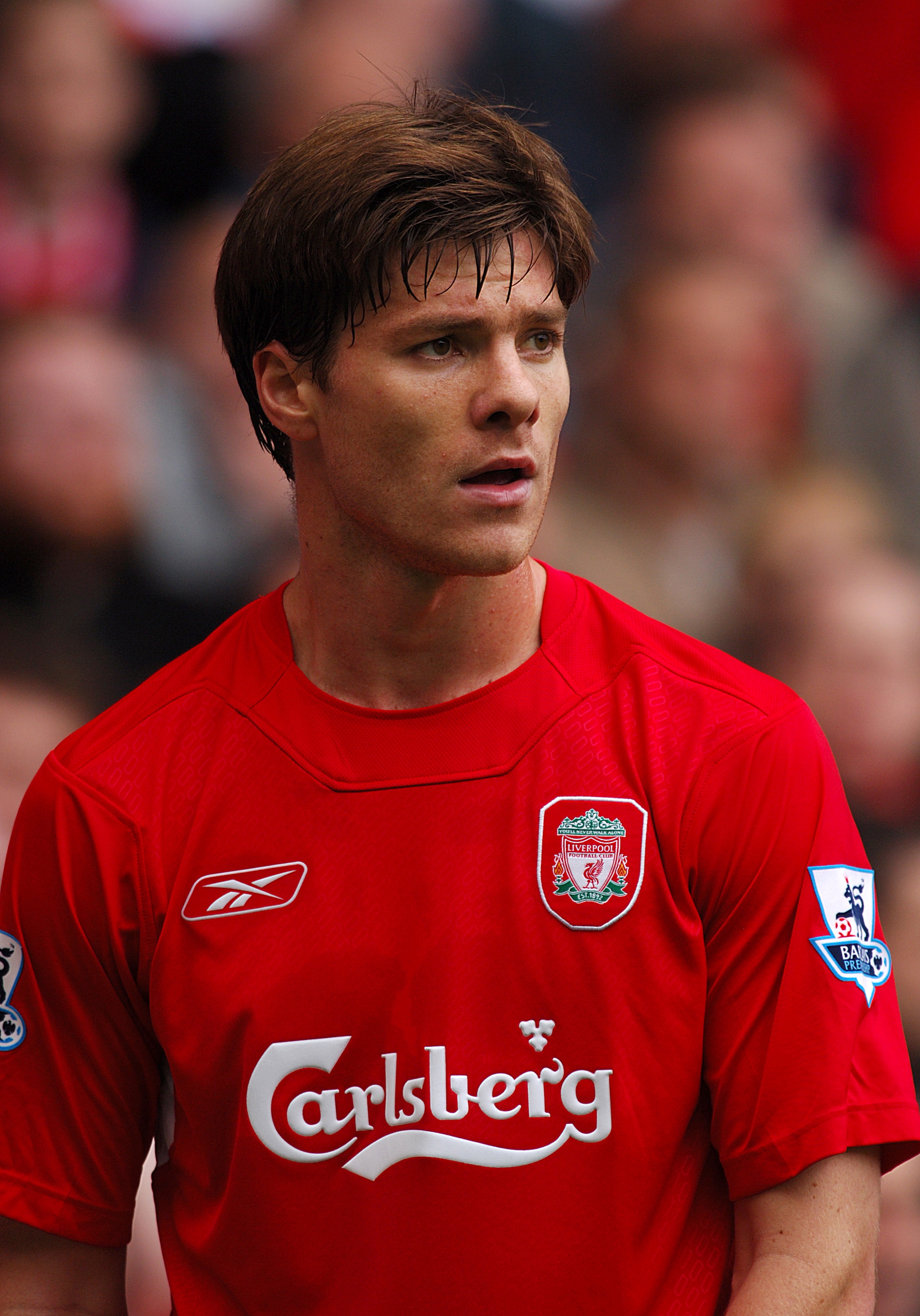 Premier League 2008/09 Outright – click here for the latest odds!
Arsenal are interested in buying Xavi Alonso, although the Gunners have told Liverpool that they must lower their £18m asking price for the Spanish midfielder.
Arsenal have made an initial approach for the 26-year-old, who has been told he can leave Anfield for the right price.
His first-team prospects are threatened by the imminent arrival of Gareth Barry, who is expected to join Liverpool from Aston Villa in an £18m move this week.
Liverpool had intended to sell Alonso to Juventus to finance Barry's transfer, but after that deal collapsed Arsenal expressed an interest in signing the Villa midfielder. Liverpool manager Rafael Benitez is understood to be angered by the London club's interest in a player they have been pursuing all summer, although an offer from Arsenal for Alonso would provide the funds to finally bring in Barry.
Wenger has a preference for pairing Alonso with international colleague Cesc Fabregas at the Emirates.
He said: "I don't know if Gareth Barry will leave Aston Villa. At the moment I am not on this case. I like Gareth Barry – and I like two or three other players. But I don't speak about names."
Since Liverpool initially signaled their intent to lure Barry in May, Benitez was open to offers for Alonso, 26.
Benitez insisted he would rather keep Alonso at the club rather than sell him on the chea.
"Xabi is a very good player and it will not be easy to sell because of the value of Alonso in the market will be really high," he said.
"We are pleased because we don't want Alonso to go unless we get a really good price."
Alonso has made 136 appearances for Liverpool since his arrival from Real Sociedad in 2004, playing a key part in their Champions League success a year later.
Premier League 2008/09 Outright – click here for the latest odds!