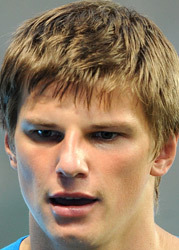 Joe Kiddle thinks Uruguay should be laid when they take on Ireland tonight – see all of his betting tips here…
Andrei Arshavin has come in for criticism from his fellow countrymen after a poor performance in Russia's 0-0 draw in Armenia.
Arshavin has come under fire at club side Arsenal this season for his disappointing form, but Russia's stalemate that leaves them level on points with the Republic of Ireland and Slovakia in Group B of the Euro 2012 qualifiers has seen him come in for more criticism.
"Arshavin's first half was just a catastrophe," former Soviet international Sergei Andreev said.
"I feel he doesn't want to play football anymore. He was not even walking around the pitch, let alone running. He just stood in the middle, pointing his finger to [tell] others where to send the ball."
Another ex-international, Dmitri Kuznetsov, added: "I can only wonder why his team-mates watch all this but do not say anything. They have to play with only 10 men in the team. Arshavin's performance on Saturday was a parody of football."
Arshavin has won 58 caps for his country and is also the current captain of the national side.
Joe Kiddle thinks Uruguay should be laid when they take on Ireland tonight – see all of his betting tips here…
Take advantage of the sales by saving up to 36% on a subscription to World Soccer