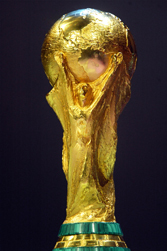 The Brazilian Football Association (CBF) has submitted its official bid for the 2014 FIFA World Cup to FIFA at its headquarters in Zurich.
FIFA President Sepp Blatter received a 900 page dossier from CBF President and FIFA Executive Committee member Ricardo Terra Teixeira on behalf of the Brazilian bidding committee.
"We have seen in the past days how football can bring joy and hope, and how it can unite people, with the victory of Iraq in the Asian Cup of Nations. And nothing brings more joy, hope and unity than the FIFA World Cup, when all the world joins together for a true celebration", Blatter said on receipt of the dossier.
The FIFA president said that his organisation would begin inspections of all aspects of Brazil's bid at the end of August before taking its final decision on October 30.
"For the time being Brazil has not yet been given the World Cup," Blatter said shortly ahead of Tuesday's formal handover.
"If something should happen to the Brazil bid, then we still have time to start again as we are a year in advance of the decision-making process for previous World Cups."
The Brazilian delegation, which also included former international striker, Romario, gave a 30-minute presentation before the handover of the dossier.
"Not having a rival bid makes it even harder of us," bid director Rui Rodrigues said on Tuesday.
"It means we will be measured purely against FIFA's strict requirements. But we will certainly live up to these standards.