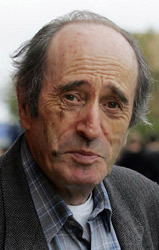 Carling Cup; The semi-final draw has been completed with Chelsea v Everton and Arsenal v Spurs (two-legs). Click here for the latest outright betting.
Can Alexandre Pato be the salvation of Milan? Can the 18-year-old who cost the club no less than £15.7 million when they signed him from Internacional of Porto Alegre give a flagging Milan team the brio, pace and penetration in attack which it has so sadly lacked of late, and put the new vitality into an ageing side?
Silvio Berlusconi Milan's owner must hope and pray that the gamble succeeds. As things stand, or have so far stood, Milan's attack, at least in the Campionato, has been curiously toothless. The San Siro record has been appalling. The lack of goals bewildering. Not helped I felt by manager Ancellotti's penchant for using just one striker up front. And neither of the strikers he has been using, veteran Pippo Inzagi and the highly expensive Alberto Gilardino, has been effective. Maybe they would have done better had they played jointly, rather than alternatively.
As for Pato, who was ineligible to play in Europe till the New Year. He has the reputation of being fast, strong, energetic and a superb ball player. The new Pele? Will he, however, adapt in time to test and extend the Arsenal defence in the coming Cup ties?
As for the Gunners, they have gone somewhat off the boil of late, but at least, Togo having been eliminated from the African Cup of Nations, they won't be losing the towering and incisive Emmanuel Adebayor, as Chelsea lose, among others, Didier Drogba? Uneasy draws at Newcastle and Portsmouth, embarrassment at Middlesbrough, narrow victories at the Emirates against London opponents in Chelsea and Spurs, put something of a spoke in their wheel in the last weeks of 2007.
Cech's abysmal error at that corner (soon followed by an awful blunder against Aston Villa), Robbie Keane's missed penalty for Spurs, facilitated derby victories. A vast amount depends on the dazzling invention and vitality of Cesc Fabregas. But unless Pato can hit the ground running and revitalise this waning Mian team, the Gunners must start as favourites.
***************
After one had attended and enjoyed that extraordinary 4-4 Xmas draw between Chelsea and Aston Villa at Stamford Bridge, Avram Grant, Chelsea's lugubrious manager, was asked about the wild two footed lunge which very properly had Ricardo Carvalho expelled, opined that there had been no harmful intent. So what? And how could he or anybody but Carvalho, who denied it, know?
The fact is that our football authorities have long since enacted that referees should not take any account of intention. How could it be otherwise? Lord knows a referee's job is at the highest levels horribly hard enough, without wanting him to be some kind of a psychic into the bargain.
Carvalho committed a thoroughly gross and potentially dangerous challenge which, by the grace of God, did no great harm, but he thoroughly deserved his red card. And at least, unlike Peter Crouch who, just days earlier, had been expelled on the same ground for an horrific challenge on Obi Mikel, he made no grotesque attempt to justify it.
***************
Dumbos of the West Midlands unite; you have nothing to lose but your brains. An interesting recent poll was held among the fans of every League club in England to decide which was their favourite player. Somewhat surprisingly, but intriguingly, Manchester United supporters voted not for George Best or Bobby Charlton, but for that muscular left half Duncan Edwards, who died so sadly young after the Munich air crash of 1958.
But Wolves'! Oh, give me strength. They choose the former centre forward Steve Bull, a doughty battler and a goal scorer but hardly, though he had his games for England, a super star. Ignoring the supremely obvious contender for the title, Billy Wright. 105 times capped for England at wing half and centre half. A player in three World Cups. Captain of both club and country, winner with Wolves of League and Cup honours. And a one club man whose whole fine career was spent in the old gold of Wolverhampton Wanderers. Shame on those dim, unhistorical, supporters.
***************
How sad to hear that the inimitable Tommy Harner died at the age of 79 last Christmas Day. Never shall I forget that sunny August afternoon of his debut, at White Hart Lane in 1951. Spurs against Bolton. A tiny seemingly fragile, till then unknown figure, who simply turned the beefy big Bolton defenders inside out with a catalogue of clicks, feints and evasions. How the crowd loved him!
After that game, how times have changed, Tommy left the ground not in a Porsche or a Masarati, as would his successors of today, but squeezed up against my 19-year-old self in the back of a little car owned by a kindly local journalist called Jack. In all the effrontery of my teenaged self, I told Tommy he was unlikely to stay in the team when the usual inside left, Eddie Baily of England, came back. "Brian stirring it up at the back there!" called Reg Drury, later a journalist of renown, from where he sat in the front.
But, alas, it turned out to be true. Tommy had to wait four years before he won a regular place in the Tottenham team. Arthur Rowe, a splendid manager, was wedded to the theory of push and run. Tommy despite his frail physique, was a master of the long, probing ball. Later, after a spell in the shadows with Watford, he joined Chelsea and excelled again. Unforgettable, too, was the London derby I saw at Tottenham, when his passing took the Spurs defence apart and Chelsea won.
He became, for a time, a coach at Chelsea, but later, so sadly on retirement from the game, found himself reduced to acting as a messenger for an Anglo-Israeli bank in the City. Not that it seemed to worry Tommy, yet another talent to come out of the East End of London. Today, of course, he would be a millionaire. And just look at some of those who are!
Carling Cup; The semi-final draw has been completed with Chelsea v Everton and Arsenal v Spurs (two-legs). Click here for the latest outright betting.